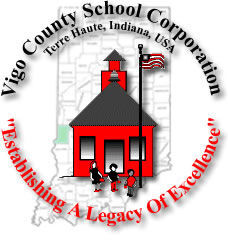 As featured on
The Vigo County School Corp. has been awarded nearly $1.4 million in grant funds aimed at improving technology and helping students be more successful with remote learning.
 A student at Terre Haute South High School and a staff member at Dixie Bee Elementary who were on school grounds during their infectious periods have tested positive for COVID-19.
The Vigo County Health Department has flagged Vigo County School Corp. athletic programs as COVID "hotspots," and Superintendent Rob Haworth said athletes must follow safety protocols, including when attending after-school events, for athletics to continue.