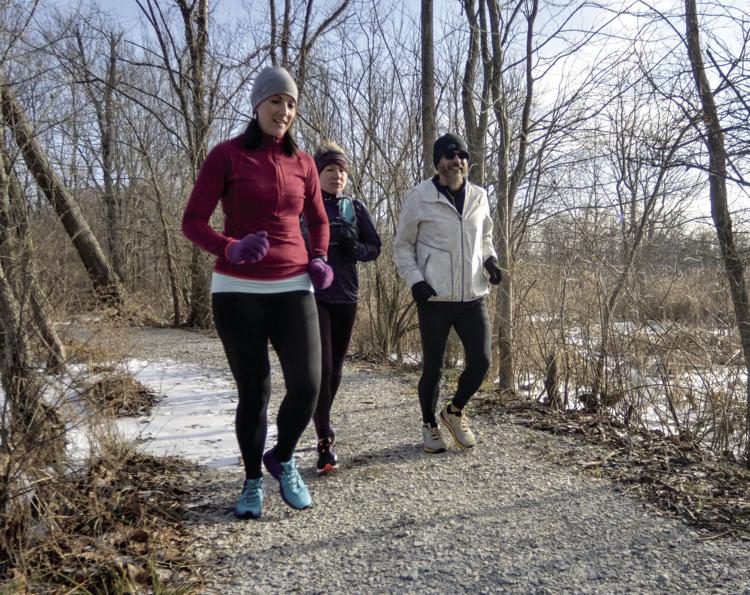 Terre Haute is not considered a fitness mecca or outdoor paradise like other parts of the country. The city is not known for extensive woodsy trails or mountainous regions, and Indiana as a whole is commonly described as a state of flat land. Yet despite what many see as outdoor fitness obstacles, there is a large community of runners in Terre Haute. And within that group, the city boasts a high number of ultra runners who have completed numerous 100- and 200-mile races on trails and hilly terrain.
An ultra runner is an individual who runs a footrace longer than the traditional 26.2-mile marathon. Bob Lynch, Chris Steward, Jarad Tapy, John Truelove, Shad Vanatti, Mary Walker and Majel Wells are some of the Wabash Valley's ultra runners. Many of them have been running together, and individually, on the trails and roads for close to 10 years. These ultra runners have traveled to California, Arizona, Utah, Colorado, Kentucky, Georgia, Alabama, Virginia, Ohio and within Indiana to run distance races in nature.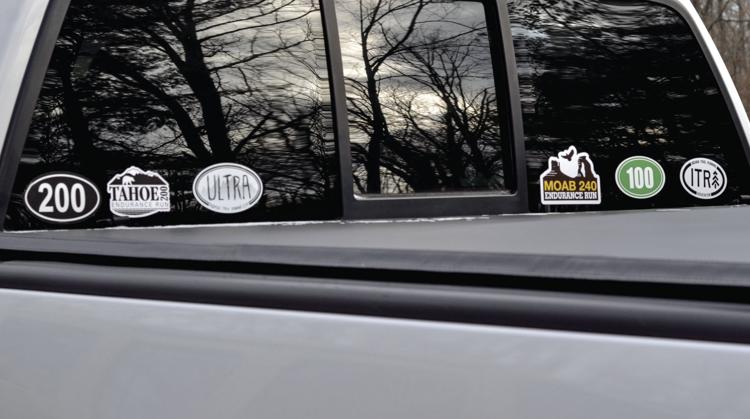 "It's not that we found each other because we're ultra runners," said Lynch. "We all became ultra runners because of each other. We're all pretty like-minded, especially if you dig a bit deeper. We all suffer well. There's definitely a bond with all of us in that way."
Discovering Running
These individuals started running for many of the same reasons: to improve their health, lose weight, stop smoking, and as a way to battle addiction and mental health issues. Lynch, 47, started running in 2010 on a home treadmill. He was 230 pounds at the time and had not run since his years in the Army.
"When I ran in the Army or in high school sports, I was running for something else; not for the sake of running," said Lynch. "I never liked that. But when I ran just for the sake of running, I tapped into something that satisfied a piece of me." Lynch joined the Wabash Valley Road Runners Trained in Terre Haute (TNT) program and completed his first Indy Mini half-marathon.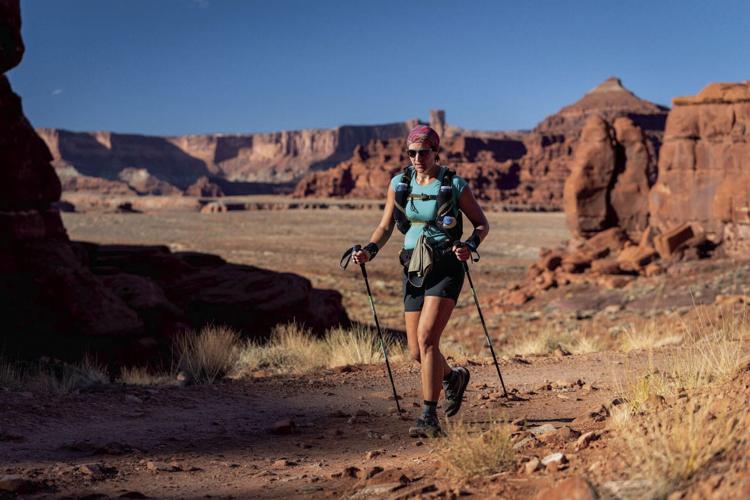 Truelove, 51, started running five years ago in an effort to quit his 28-year smoking habit. "I started running on the treadmill and I'd get a few miles in, and then go smoke a cigarette," said Truelove. "After about a week of that, I realized I had to give up either the cigarettes or running. So I gave up the cigarettes." He also joined the TNT program and completed a half marathon. Soon Truelove and Lynch began running with Tapy, 39, who also started running to improve his health in 2008. The three of them began training together to run longer, ultra-distance races; the first one being the Indiana Trail 100 mile race in 2015.
In April 2013, Wells, 41, was on the course to run the Boston Marathon when the bombing occurred. She returned to Terre Haute and, along with Walker, 35, signed up for the Hawthorn Half Day Relay and Ultra race that takes place in Hawthorn Park in late spring. Walker had already been running on her own since 2006. She participated in TNT and competed in several races and a half marathons. Walker and Wells trained together for the race and ran more than 50 miles each, making it their first ultra race. They both placed first in their respective age groups.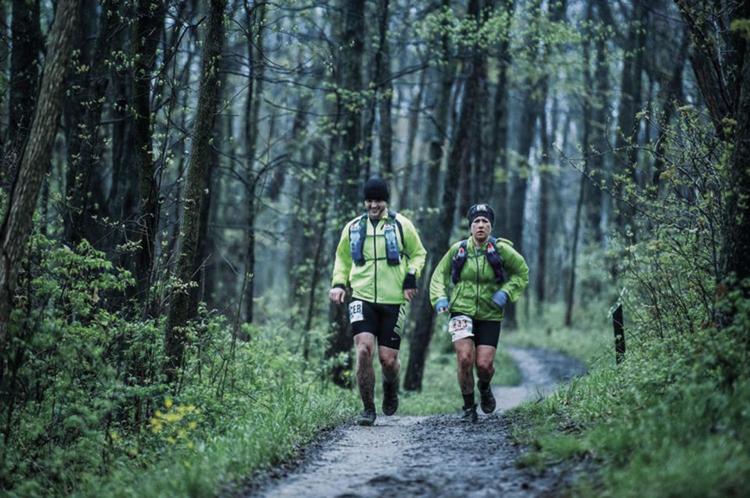 One year later, this group of runners converged for One Run for Boston, a fundraising and awareness cross-country relay race that went from Los Angeles to Boston. The five individuals, along with several other local runners, ran the relay portion that went through Western Illinois and Central Indiana.
Steward, 31, started running six years ago in order to decrease his 270-pound frame. After completing several 5K races, he tackled the 10K and half marathon distances, and soon found himself completing 50K and 50-mile races, as well as 100-mile and 24-hour races.
While the core of these runners take to the trails for their ultra distances, Steward is a different type of ultra runner. He has found his niche running ultra distances in small loops and longer timed events. One of Steward's most memorable experiences was running 100 miles around the Indiana State University football stadium in just over 24 hours.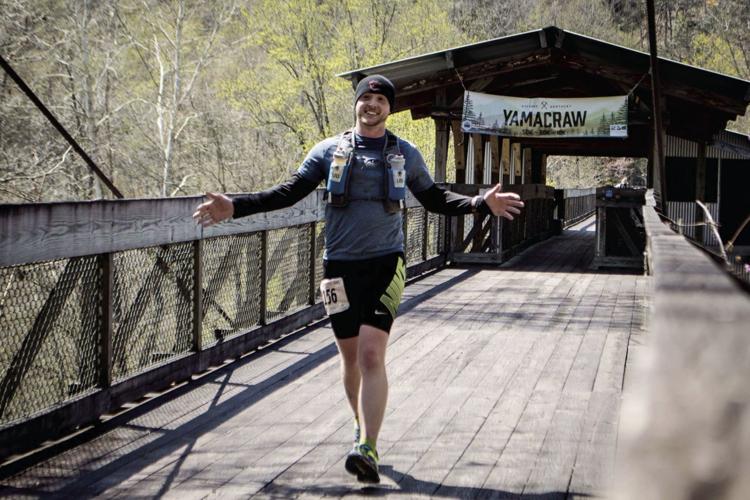 In addition to running loops, Steward is what's known as a "streak" runner, having found himself running every day since December 2014. "Four years ago, I set this goal to do at least one mile each day for a week in December," said Steward. "Then a week turned into two weeks and then a month and a year, and I decided to keep going." What began as one mile has now become nearly 10 miles per day.
Camaraderie on the roads and trails
The progression from road running to the trails happened naturally for many of these ultra runners, most of whom say the woods and trails is where they feel most at home. Vanatti, 43, was battling depression and addiction when he decided to put on a pair of running shoes and hit the road on July 1, 2013.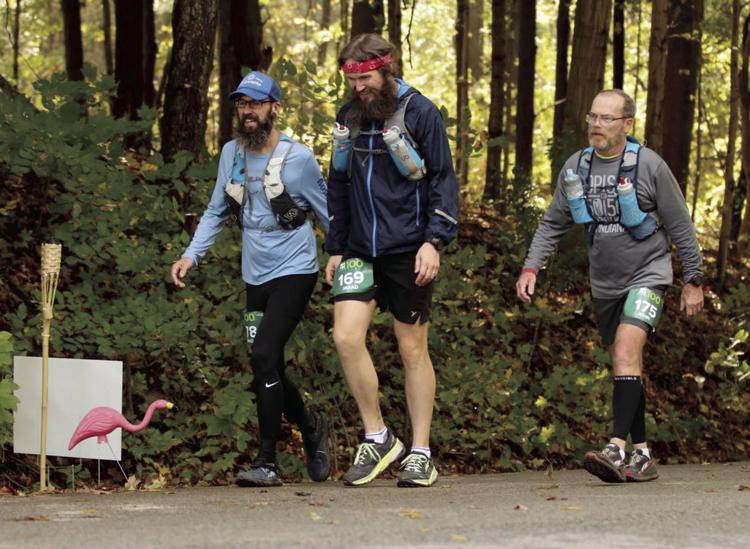 "I weighed over 220 pounds and was very unhealthy," said Vanatti. "I ran one mile and something about it clicked. It hurt like hell, but something about it made me feel alive for the first time in a decade."
He started competing in several road races, including the local Crossroads Half Marathon, and was introduced to the group of ultra runners through Wells. That's where he found his running niche.
"All the pain and suffering involved in that ultra world, I'm very familiar with mentally," he said. "The physical pain doesn't bother me. It hurts, but that's where the mental part comes in and that's where I feel at home."
In Oct. 2014, Vanatti ran the Tecumseh Trail Marathon with Tapy and Lynch. He credits that event in the hills of Southern Indiana as what turned him into an ultra trail runner.
"I ran most of that race almost by myself," said Vanatti. "The rain kicked in during the last six miles. I could see the lake where I finished, and the fog that was coming off the water looked dreary and symbolic to what I was feeling at that point and time, and I just lost it. I knew at that moment that whatever happened on that trail is what I wanted from that point on. I found something beautiful in the woods that day and I've never looked back."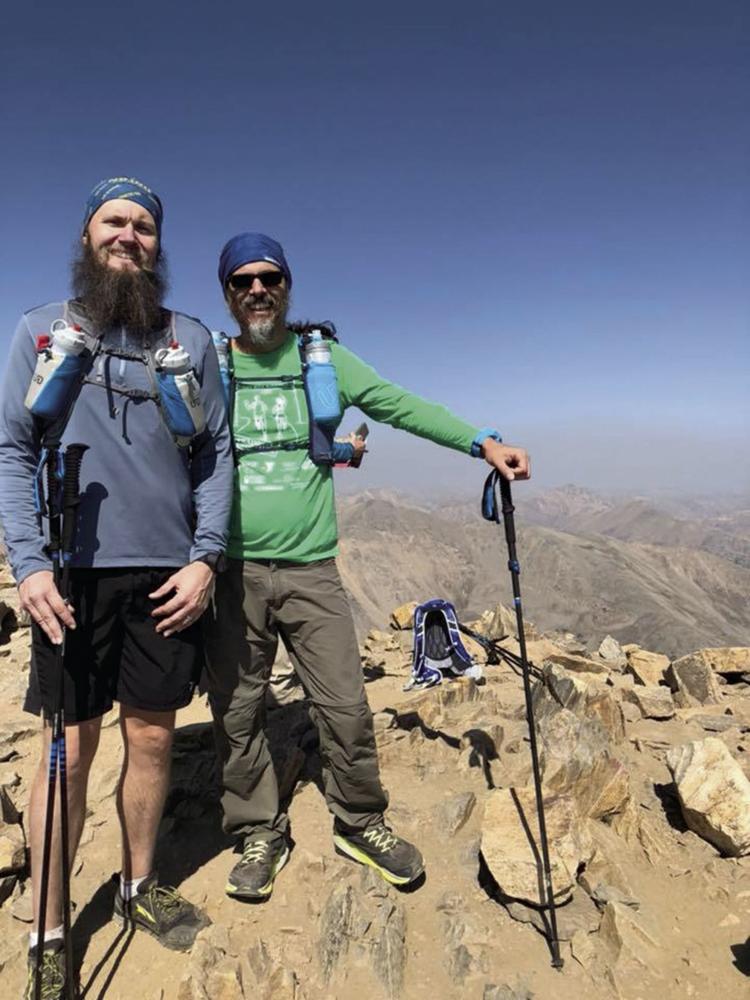 For Truelove, running in the wilderness is about developing a strong sense of community with his fellow running friends. "When you're trying to run a 7-minute mile on the road, you can't talk and joke around," he said. "When you're on the trails, it's more relaxed and you can get to know people better."
He also enjoys the challenge that comes with the longer distances, and prefers a 100-mile race to anything less. "There's a big difference going from 50 to 100 miles," said Truelove. "For me, in a 100-miler, the race doesn't really start until after 50 miles. That's when things can start falling apart, mentally and physically, and diets don't work or you get blisters. Usually by mile 60 to 70, you've already gone through one high and low."
The community and self-discovery of trail and ultra running is what draws these individuals to continue pushing their physical and mental limits in an activity that is sometimes described as extreme.
"Ultra running pushes you to a distance beyond where you think you can physically go, and you find a depth to yourself, and your physical and mental ability," said Tapy. "I've never felt a sense of community like I do with running. This is what I feel like church should be. Even if your opinions diverge from each other, when you're running, you're all the same. You all hurt and you're all in the same boat together. And that feeling is heightened in the trail and ultra community."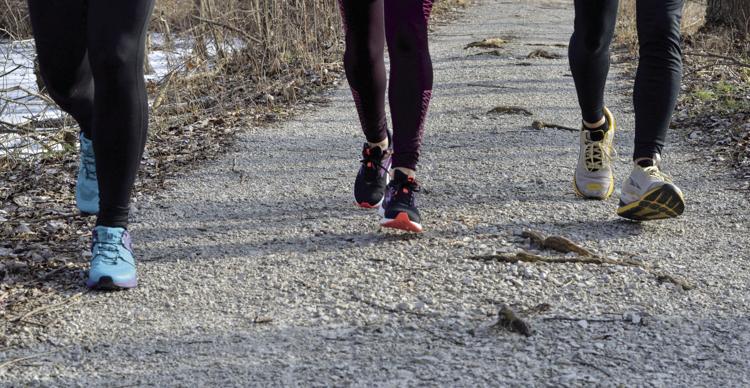 Vanatti echoes that intense feeling of community on the trails, and also finds the ultra experience as a way to recognize what truly matters in life. "We share some pretty long, ugly moments with each other," he said. "There's not a lot left that we don't know or we haven't seen. We see each other at our best and our worst."
"It breaks life down into its most simplistic forms," said Vanatti. "You find the love of the small things; the things that really and truly matter. It's not about how much we have or acquire. It's about the basic human connection, and the connection with whatever is out there: the universe, earth and nature. And it rejuvenates your soul when you find it."
For Walker, the sense of community and the thrill of adventure is what draws her to ultra trail running. "Running is like therapy for me," said Walker. "The ultra distance combines the therapeutic and rebellious pieces. … There's nothing that bonds people like shared suffering. And when you do these things, it strips away anything that you think defines you. You realize what's important. For me, it's relationships and community."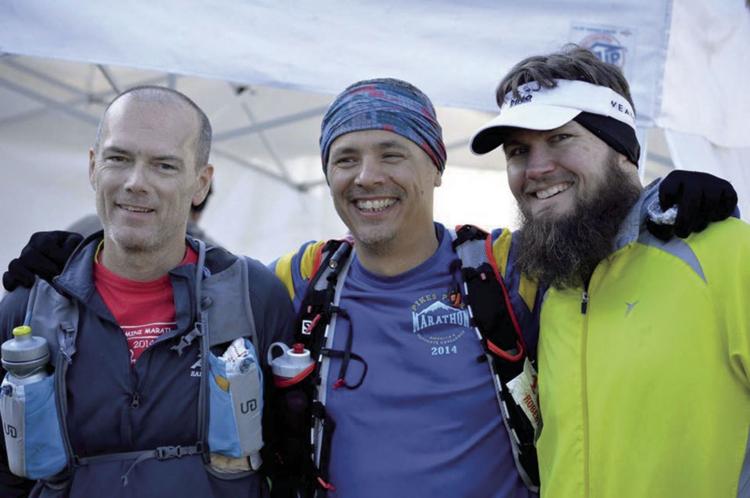 Wells echoes this sentiment as what drives her to trail and ultra running. "We all know what we're going through because we've all been at the lowest you could ever be," said Wells. "You could be running a 100-miler and be starving and want to give up, and your body hurts. It's everything you can be at your very lowest and you're doing it with people who really want you to succeed."
"In these races, there are aid station volunteers, crew or pacers who do everything to ensure you're successful. That's a big draw for me to look back and see that those people really wanted me to finish, and they're probably why I did finish," said Wells.
Running to outer lands and self-discovery
With the drive toward the extreme comes competing in ultra races that push the limits and move these runners from the flatlands of Indiana and into less familiar territory. Nobody exemplifies this more than Walker. She has competed in 28 ultra races, including finishing 200 miles in the Tahoe 200 Endurance Run in Lake Tahoe, California in Sept. 2017. She also competed in Western States 100, the world's oldest 100-mile trail race in the Sierra Nevada Mountains.
In October 2018, Walker completed the Moab 240 Endurance Run. For four days and nights, Walker ran her way through the mountains of Utah. She experienced challenges such as climbing and descending 29,467 feet of elevation and high altitude pulmonary edema. But for her, the 200-plus mile races bring ultra running to an entirely new experience.
"The 200 has so much you can't plan for," said Walker. "You can't plan for weather, what pains you'll have, your mental or emotional space, or your level of fatigue. Once you leave an aid station, you could be alone for the next six hours. There's so much more to manage, and everything erodes more and is magnified and on the surface. So much of it is psychological and you have to find a way to keep going."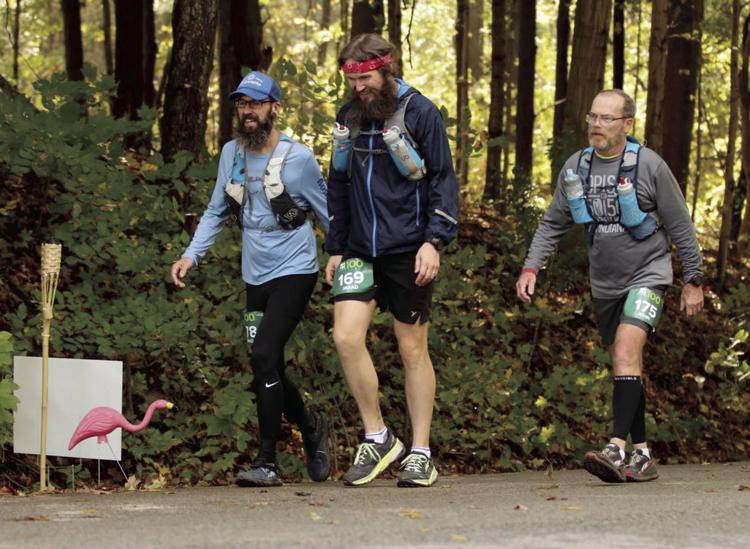 Walker is not the only Terre Haute ultra runner to brave the mountain states. Wells competed in UTE 100 Miler in La Sal, Utah. Lynch and Truelove attempted the Hardrock Hundred Mile Endurance Run in Silverton, Colorado; and Lynch, Truelove and Tapy competed in the Leadville Trail 100 Run in the Colorado Rocky Mountains.
These ultra runners have had challenges and successes outside the mountain ranges as well. Truelove completed five 100-mile races in the span of the summer of 2016, making him one of nine winners of the Midwest Grand Slam of Ultra Running.
The Yamacraw 50K through the Daniel Boone National Forest in Sterns, Kentucky was Steward's most memorable race. "I went in to that race injured and over-trained," he said. "I had no clue what I was getting into. I managed to finish, but almost dead last." He competed in the same race the following year after training smarter and cut three hours off his finishing time.
Wells names the No Business 100 Race in Stearns, Kentucky, the most challenging ultra she's ever finished, mainly because it's impossible to train for that type of magnitude and elevation in Terre Haute. She finished in the middle of the night on her 40th birthday.
But for many of these runners, the challenges do not lie in the mountainous regions and strange terrain, but in the moments of self-discovery on the trails themselves. This was the case for Lynch and Tapy, both of whom name Pinhoti 100 in Nov. 2016 their most memorable ultra race.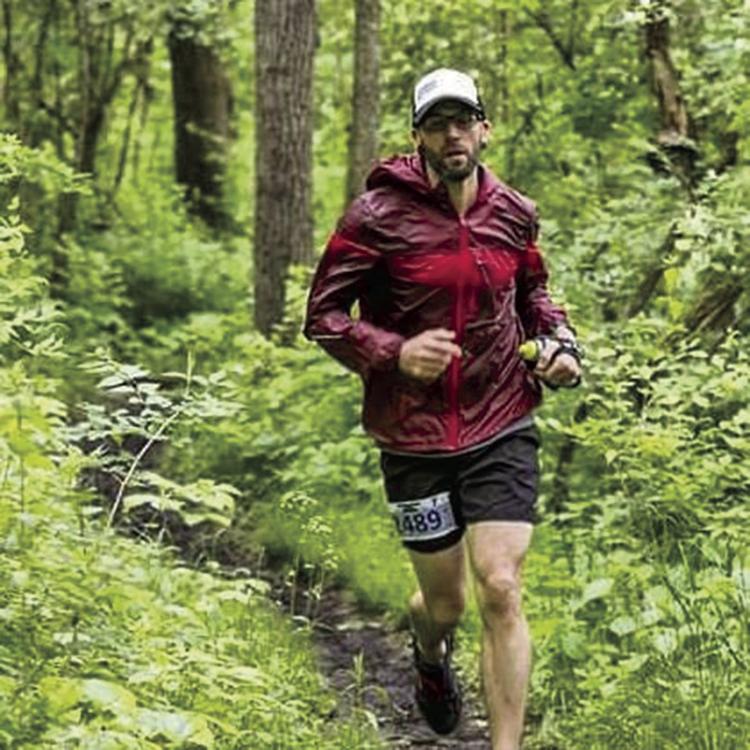 Pinhoti 100, which takes place in Heflin, Alabama, was the first ultra race Lynch competed in after receiving a pacemaker. Physically, Lynch was fine to run. But mentally, the race was a challenge, and at mile 40, he was ready to give up. After some reassurance, and with the help of Truelove, who was serving as a pacer, and Lynch's wife, Michelle, he was able to complete the race.
"That was my biggest race because mentally it was a huge hurdle to get through," said Lynch. "After that, I felt like I could do anything."
Tapy calls Pinhoti, only his second 100-mile ultra, his best race because it taught him the most about himself. He and Lynch started the race together, and anticipated running with each other the entire time. But when Lynch stopped at mile 40, Tapy continued running without him, which forced him to an unfamiliar level of discomfort.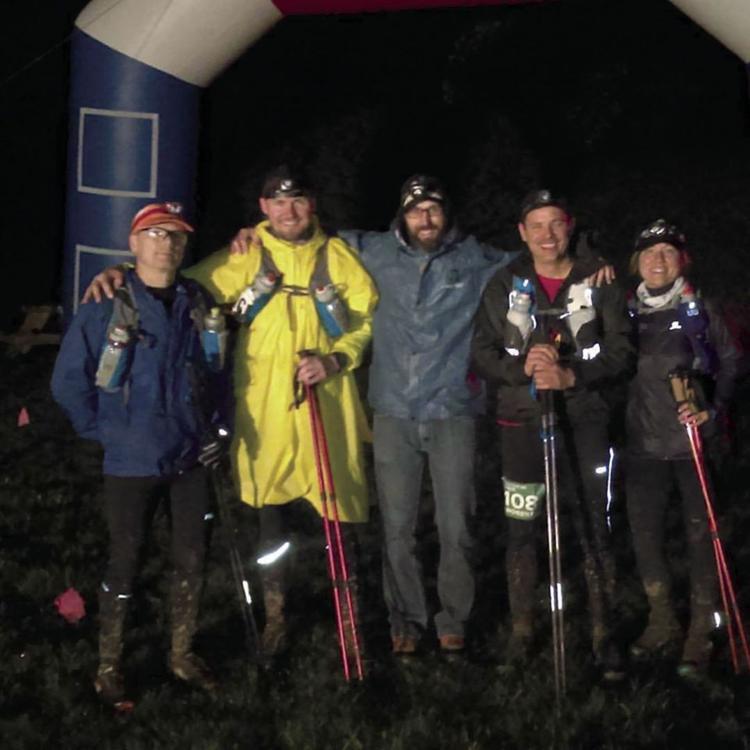 "I went from mile 40 to almost 90 with no crew, none of my supplies, and I didn't know if Bob was okay," said Tapy. "Bob is like a big brother, more knowledgeable and smarter outdoors, and I always relied on him in these situations to guide me through. I had never been in such a remote situation by myself."
Yet as scary as the experience was, it taught Tapy a deep lesson about himself. "It wasn't my fastest race, but it was my best race because I learned I was capable of doing a lot on my own, mentally and physically," he said. "Going beyond what you think you can do is the best feeling. For me, it's not always about finishing the race. It's whether you've done what you intended to do, which is find something out about yourself."
Whether they're running on trails or in loops, individually or with each other, these ultra runners have found something that feeds their mental and physical health in a way nothing else does. They all agree that running is about more than the physical act. It's what the sport has taught them about life and the quest to keep moving through their time on earth.
"What this is really all about is never giving up," said Vanatti. "Life comes at you hard all the time, and you have two choices. You can quit, or you can keep putting one foot in front of the other."