Perhaps Indiana State's men's basketball team should get surprise opponents more often?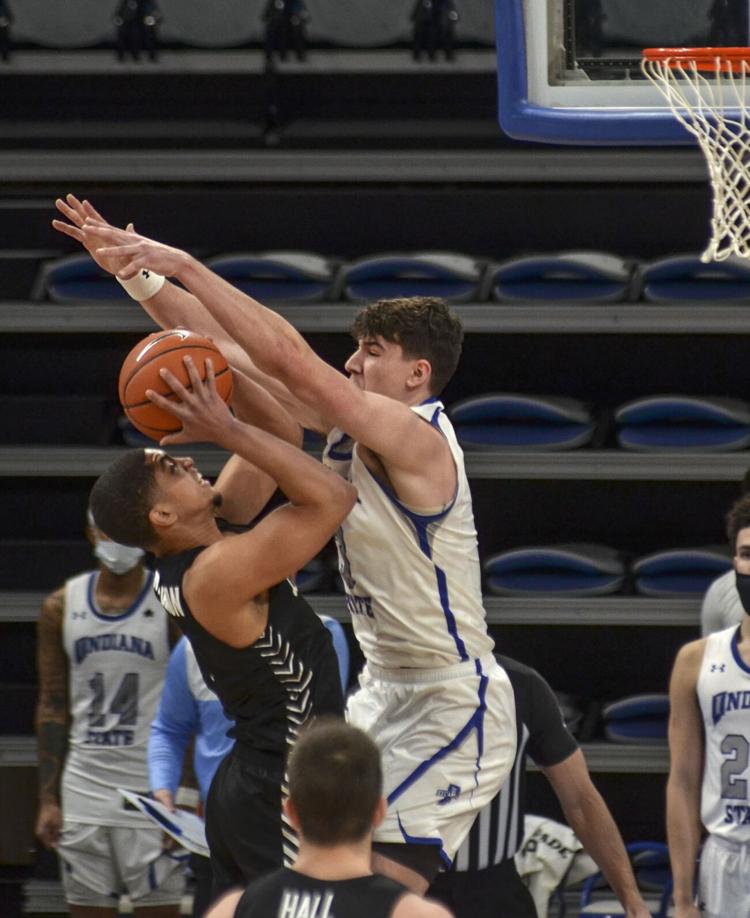 ISU found out it was playing Loyola instead of Southern Illinois at 10 p.m. on Friday. This was fraught with potential disaster.
What happened instead was the best win of the season for the Sycamores.
An 18-0 run in the stretch run of the second half lifted ISU to a 76-71 victory over Loyola, the first Missouri Valley Conference victory of the season for the Sycamores against one of the league favorites.
"When I first found out? You're preparing for Southern, just like Loyola was preparing for Drake, and we needed a win. Then I hear about Loyola. I was a little nervous about that. We looked for a while like we prepared for another team, but our guys were excited to play, and I'm pleased for our guys," ISU coach Greg Lansing said.
The tactical difference was in a three-quarter court press ISU (4-6, 1-4) used in the second half to throw a wrench into a previously efficient Loyola offense.
The spiritual difference came from Tyreke Key. The senior put the Sycamores on his back long before the late run occurred. Key scored a season-high 31 points, one below his career high. He did almost all of his damage from the 3:19 mark of the first half onward.
"It was a great win over a great team, but we're not done. We have them again tomorrow and we have to be prepared," said Key, who also had 10 rebounds.
Other important contributions came from Cobie Barnes and Julian Larry. Barnes scored a career-high 13.
"These part couple games have been rough. We felt like we gave a couple of games away. We played our hearts out tonight," Barnes said.
Larry's statistical contributions weren't as obvious, but he played a very important role in giving ISU's press its bite.
When ISU put it in action at the 6:41 mark, Larry had a steal and converted a pair of free throws after he was fouled. It set an important tone.
"He can affect the game in good ways. He's a good and disruptive defender. You saw a little bit more of what we saw from Julian early in the season," Lansing said.
Cooper Neese stole an errant Loyola lob pass on the next Ramblers' possession and Larry converted it into a lay-up.
The surge was on. Loyola capitulated under the weight of the press. At one point, the Ramblers had six turnovers in seven possessions, all but one of which was converted into ISU points.
ISU's 18-0 run lasted from the 6:41 mark to 1:22. when Loyola's Lucas Williamson finally converted a 3-point bucket. The Sycamores' lead peaked at 10.
"It's a great feeling, especially when you're making them turn it over. It was definitely a momentum shift and a great call by the coaching staff," Key said.
Loyola coach Porter Moser was obviously not pleased with the bite ISU's press had.
"We got real passive. Pressing teams feed off of it when they see you passive. They smelled blood," Moser said.
The Ramblers (7-3, 2-1) cut the ISU deficit to three in the waning moments, but ISU made 13 of its 16 free throws in the final 2:07 to seal the win.
An inconsistent first half gave little indication ISU would be on the winning track by games' end.
Neese seemed personally intent to help the Sycamores avoid a slow start. He scored seven points in ISU's first four possessions to stake the Sycamores to an early lead less than two minutes into the contest.
Unfortunately for ISU? It would take nine minutes to score its next seven points.
ISU was bogged down by turnovers – four occurred in the time it took Loyola to recover from its scoreless start to take the lead.
The Sycamores shot the ball well for most of the half, but ISU would tally nine turnovers in the first half and the Ramblers scored 14 points from them.
"I thought we were pretty bad for a long stretch of that game. I give the guys a lot of credit for sticking with it and not letting the game get away from them," Lansing said.
The Ramblers built their lead to 27-14 until ISU perked up. Tobias Howard Jr. scored five straight to get the deficit under 10. ISU couldn't get consistent stops, but it did snap out of its scoring drought.
Key scored the final eight of the half for the Sycamores to make the halftime deficit a manageable 35-27 gap. There would be more to come from ISU's senior.
Key also scored the first six ISU points of the second half. While it didn't eat much into Loyola's lead, it kept the Sycamores alive.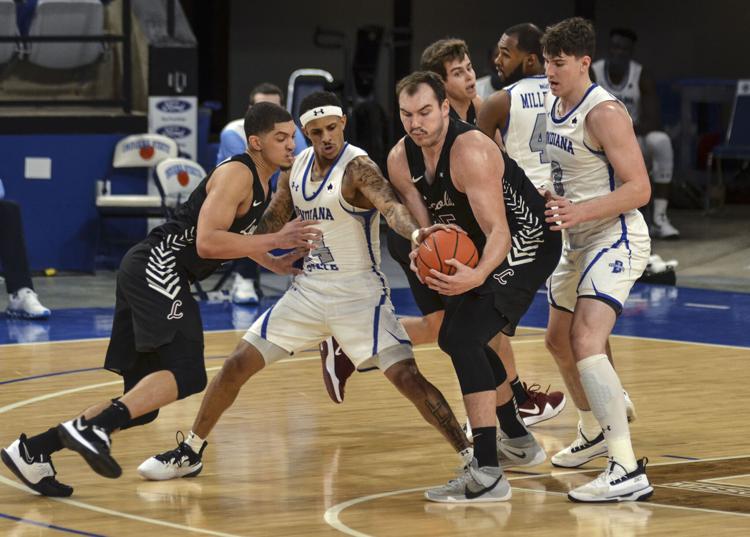 "I knew we got off to a slow start and I knew I needed to be the aggressor," Key said.
A 7-0 ISU run at the 10-minute mark of the second half cut the Sycamore deficit to three, but Loyola answered to take a 56-48 lead.
After that? ISU went to its press and the Ramblers had no answer for that.
The Sycamores and Ramblers do it again at 7 p.m. on Monday.