Mysteries are on their way to being solved as high school track and field seasons begin this week.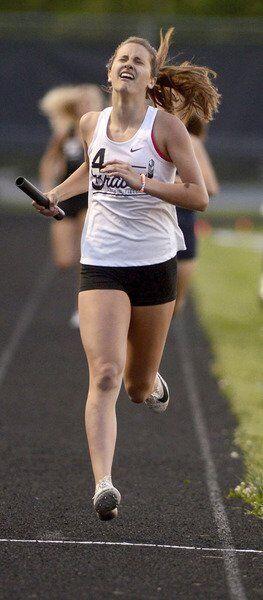 "Obviously, missing last year's track season leaves us with two classes of unknown to go along with a handful of very talented upperclassman pieces," said Terre Haute South girls coach Josh Lee. "We are hopeful some new contributors find their spot within our ranks and help us follow up on four consecutive team sectional titles, [a streak begun by] our athletic director Ed Jarvis."
"It's awesome to have a season after not having one last season," said Terre Haute North boys coach Aaron Gadberry. "By saying that, it's like having two sets of freshmen, so it will take awhile to see where everyone needs to be placed."
"Two years has seemed like an eternity for these kids to get onto the track and show the fruits of their labors," noted veteran coach Bill Petscher of the West Vigo boys. "They have been working hard and are eager to compete."
"We are very excited about this track season. We thought we would have a good team last year, but that unfortunately didn't happen. It will be interesting to see which kids emerge as the season progresses," added Northview boys coach Mark Raetz.
Here's what those four teams may — or may not — expect in the coming weeks.
• Northview — The female Knights "will have a pretty well rounded group," coach James Grounds reported. "We are pretty diverse, with a good mixture of upperclassmen and newcomers who should compete at a high level."
Northview distance runners who have already made their presence felt in cross country are Gnister Grant, Ellia Hayes, Katie Morrison, Maisie Eldridge and Halle Miller, while the sprinters include Rylie Vitz, Maggie Lackey, Jolee Kellett and Macey Timberman.
Raimey Vitz and Sophie Stallcop are hurdlers and Varzidy Batchelor, Audri Spencer and Mercedes Tellechea are throwers. Emma Dickinson will be used in both high jump and pole vault, and Timberman also competes in long jump.
The Northview boys also have a solid distance contingent from cross country season — Thomas Chapman, Stuart Bennett, Jcim Grant, Corbin Butts, Carter Mullenix, Jared Parkey and former Terre Haute North runner Nolan White — and speed, including some from its football team, in Vinny Bonomo, Korbin Allen, Daniel Gugino, Zach Ferris and Dylan Butts. Chapman might be particularly motivated after missing the cross country postseason because of injury.
Other Knights to watch are hurdlers Cain Garrison and Elias Graf; throwers Colton McKee, Dakota Mackey and Shiloh McCluskey; pole vaulter Dillon White; long jumpers Gugino and Josh Wright; and high jumper Owen Tipton.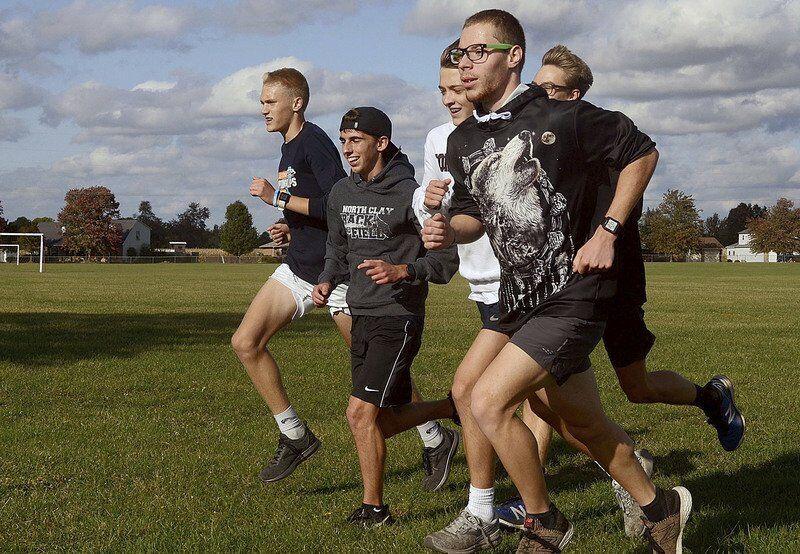 • Terre Haute North — Both the Patriot coaches are "new," even though they've been around awhile.
Jennifer Russell would have been a first-year girls coach last year except for the pandemic, and Gadberry — also the boys cross country coach — would have been the distance coach last season and supplants Alex Bettag as the boys head coach.
Russell will build around a nucleus led by seniors Khloe Hoar and Mackenzie Turner in sprints and hurdles and senior Nahlee Gordon in the middle distances.
Seniors for the Patriot boys are Keegan Collins in throws, Eli Moody and David Hoke in sprints and Ian Gadberry in distance events. Dylan Zeck was a cross country state finalist, and sophomore Jayden Wayt is showing promise.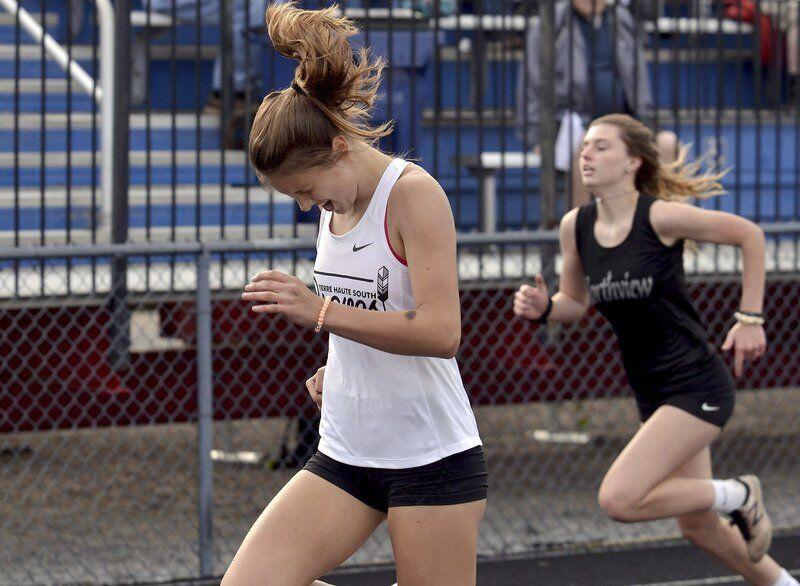 • Terre Haute South — One of those pieces Josh Lee referred to is junior Courtney Jones, the school's record holder in the 300 hurdles and capable, her coach says, of competing in "any event within two laps around the track."
Distance runners include cross country athletes Micah Peals, Demme Hancewicz and Ava Rose, plus Madison Beaumont who will be competing in both track and softball. Freshman Marlee Loudermilk will also be a dual-sport athlete in the same sports.
Experienced female Braves include pole vaulter and sprinter Camille Loftus plus hurdlers and sprinters Madison Morgan, Grace Gremore and Trinity Miranda. Other newcomers are Kylee McGuirk, Caitlyn Strecker, Abigail Clark, Reagan Ealy and Meka James.
The South boys include ISU-bound senior Cael Light in events from the 4x400 on up; senior Brayden Bender, a state hurdles qualifier as a sophomore; senior Nick Bement in the 400; and multi-event senior Parker Brown.
Surprise seniors, coach Jon Lee said, could be Trenton Tuberosa in pole vault and sprints; Cam Faro in high jump; and Nick Casad, a track athlete for the first time after an outstanding wrestling career.
South juniors include Matt Gambill, Light's cross country partner; thrower Donnie Smock; distance runner Eric Haworth; another wrestler, Nate Lommock, who will pole vault among other events; and distance runner Ethan Aidoo.
Other promising Braves are senior Tyler Peterson; juniors Carter Ellis, Mason Cranford, Johnovan Rich, Ike Hults and Jacob Jackson; and sophomores Tyler Marley and Jace Hill.
• West Vigo — Coach Mellissa Weir has two veterans with postseason success to lead her girls team: Corynn DeGroote, sectional runner-up in the 400 as a freshman and also a long jumper, and Maci Easton, third in the sectional 400 two years ago and capable of doing longer distances.
Distance runners for the Vikings include veteran Sadie Herring and freshman Cassie Roush, while the spring group includes freshman Dusty Welker and Kyarra DeGroote.
Returning seniors for the Viking boys are Kevin Augustus, Zander Wilbur, Levi Saude and Terran Chrisman and juniors Griffin Akers, Josh Carter, Trae Scott, Bryce Stateler, Patrick Stewart, Kaden Whitaker and Tristan Cooper.
Untested younger Vikings are sophomores Will Thomas, Eli Roach, Preston Montgomery and Carter Hemrich and freshmen Bryland Pape, Alex McKinney and Jordan Krause. Roach has the bloodlines to be a major contributor in sprints.