A total of 56 boys and girls competed in the 2018 high school cross country sectional at LaVern Gibson Championship Course for Northview and the three Vigo County schools, and just 12 of those were seniors.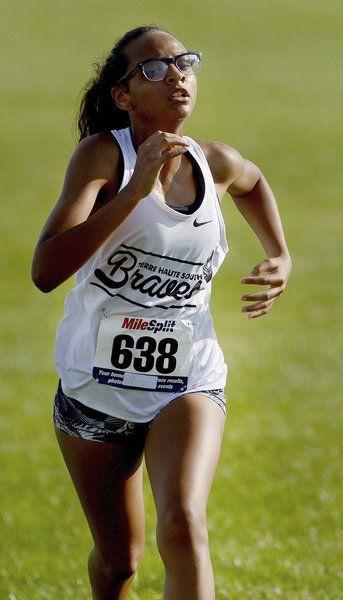 That means, obviously, that there is a lot of talent and experience coming back — even though all 44 potential returnees won't suit up for their 2018 teams — and, in the case of one team in particular, a lot more is coming up.
Fans will be able to see all eight of those teams in action Saturday at the Gibson course, when Terre Haute South's season-opening Valley Kickoff meet has races at 9 and 9:30 a.m. Here's what those fans might notice.
• Northview — The Knights were boys sectional champions for the second straight season and have four of the top seven returning runners in senior Braden Norris and sophomores Thomas Chapman, Stuart Bennett and Corbin Butts. Six of the seven Knights who competed at the sectional are back.
"The big [goal] is to keep improving, have better performances every year," coach James Grounds said this week. "We just missed the state [finals] last year — a couple of senior-laden teams got the better of us."
The Northview boys lineup could look much the same as last year's — but it might not.
"We have a decent-sized freshman class again," Grounds said. "The jury's still out on whether some of them are better [than the returning regulars]."
The Northview girls were sectional runners-up in 2018, led by sophomore Evie Noel in third place. One of last year's Knights, four-year star Eden Siples, graduated and two more from the 2018 sectional roster did not return.
There's no "might" involved in the Northview girls lineup, however. It will not look like last year's.
Get used to these names: Maisie Eldridge, Halle Miller, Briley Shillings, Katie Morrison, Delaney Trout, Addie Goodwin and Hannah Slater. They are the top members of a group of freshmen runners who have done serious damage while at North Clay Middle School.
"Several have been on a state-championship team," coach Conor Strain pointed out this week. "There's a lot of talent coming up.
"The goal for both our [Northview] teams is to shoot for the state finals," Strain added. "The boys are very experienced ... but the girls are more experienced than people realize."
• Terre Haute North — Tom Dever's move to Florida has left the Patriots in the hands of new coaches, although both have already had quite a bit of work with their respective squads.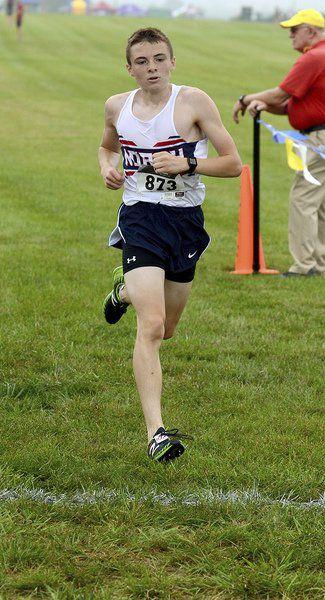 Aaron Gadberry takes over the North boys team, which was sectional runner-up and led the Wabash Valley with a third-place regional finish. Just three of the Patriots' seven postseason runners return, led by sophomore Nolan White (fifth in the sectional) and juniors Anthony Adams and Ian Gadberry. Adams was the individual winner at the recent Midnight River Run, coach Gadberry pointed out.
Competing to fill the four open spots in the Patriot lineup are senior Braeden Heaton, freshmen Dylan Zeck and freshman twins Isaac and Alex Ross. Despite graduation losses, coach Gadberry feels North will be just as strong as a year ago.
"We're just happy to be competing," he said this week. "We're having fun and we're happy to have a meet Saturday morning . . . the kids are working hard."
North's girls were fourth in the sectional and seventh at the regional. Lauren Zeck, part of a one-two punch with since-graduated Zoe Trausch, returns to lead the way.
Coach Jim Cottom's team finished second at the River Run — behind Northview — and he expects help from freshmen Brinlee McCloud, who should be in North's top five, and Kelsey Torpy, who might be.
North won 12 straight girls sectional championships before that run was severed by Terre Haute South last year. Cottom hopes his team is in position to regain the title.
"Northview's good, and South's team will be good again back to back," he said. "I can't tell yet [how the Patriots will fill in]."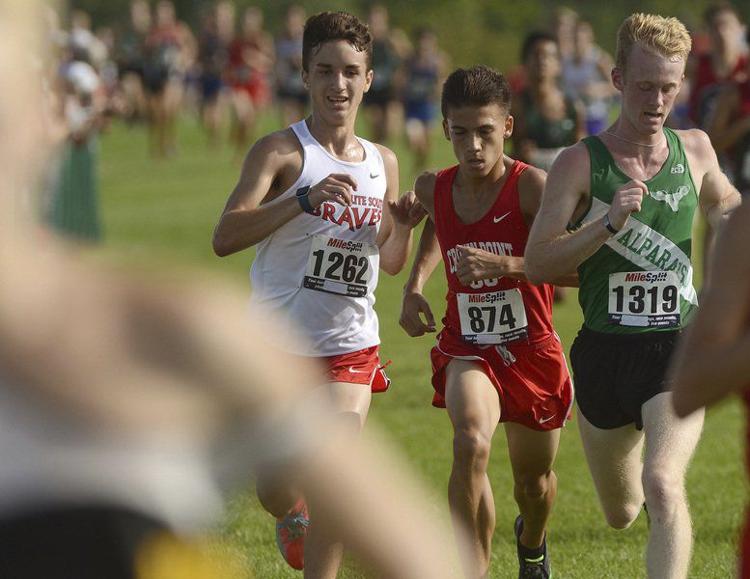 • Terre Haute South — If nothing else, South's boys proved last season that cross country truly is a team sport.
Coach Josh Lee's team had the one-two finishers in the sectional in junior Cael Light and sophomore Matt Gambill, but not enough behind them. The Braves were third in the sectional, fifth at the regional and 15th at the semistate. Better health should help this season, Josh Lee said.
"Matt Gambill and Cael Light are projected to be all-state, so we have no concerns at the top end," he said this week. "Trey Browne is one of the better senior leaders I've had . . . he was battling injuries at the sectional, but he's had a good summer. Isaac Hults, a sophomore, was injured last year but he should be in our top four." Mason Cranford is another sophomore who could make an impact after being injured last fall, and sophomore Eric Haworth should be in the top five somewhere.
A sectional title is certainly one goal for South's boys. "Northview's won two in a row after we had it six years in a row," Josh Lee said. "Then it's a matter of doing what we can do to get out of the semistate."
Jon Lee, Josh's twin brother, has taken over as South's girls coach now that Ed Jarvis has become the school's athletic director, and he has a sectional championship to defend led by senior Lily Barton, last year's individual sectional champion, and sophomores Micah Peals and Ava Rose.
The Braves lost one of last year's sectional competitors to graduation and another decided not to return, but help could come from seniors Crispin Ewen and Diana Ikanovic and freshman Sophie Ewen.
"We're trying to keep Lily's goals high," Jon Lee said, noting that the four-year regular's best season so far was her freshman campaign, "and we want to be back at the top of the sectional.
"We want to get Lily back to the state," he added, "and it would be a lot more fun for her if the whole team was there."
• West Vigo — The loss of their top runner has forced West Vigo's boys into a numbers game early in the season after a fourth-place sectional finish a year ago.
Damon Kesler, who would have spent four years at the top of the Viking lineup, is now running for Shakamak, so coach Bill Petscher figures to have just five runners Saturday — junior Levi Saude and sophomores Bryce Stateler, Griffin Akers, Trae Scott and Patrick Stewart — with freshman Jude Moore coming off the injured list soon.
"We'll have to keep everybody healthy and improve," the veteran coach said, "so by [Western Indiana Conference] and sectional time we can be very competitive."
West Vigo's girls were seventh at the sectional last year, but four of their top seven return led by sophomore Maci Easton.
Coach Deneise Herring expects to get help from freshmen Whitley Hoesman and Sara Callecod and new sophomore Kaelyn Hensley among her nine-person squad.
"They're young, and we've had some injuries," Herring said, "but we have some really strong freshmen, and that will be a good thing. I'd like to have us make it to the semistate."