High school regional soccer championships have been rare for Wabash Valley schools — Terre Haute North's girls won in 2010 and 2016 and Terre Haute South's girls in 1998 — but John Stephens and Don Bryan are planning to change that on Saturday.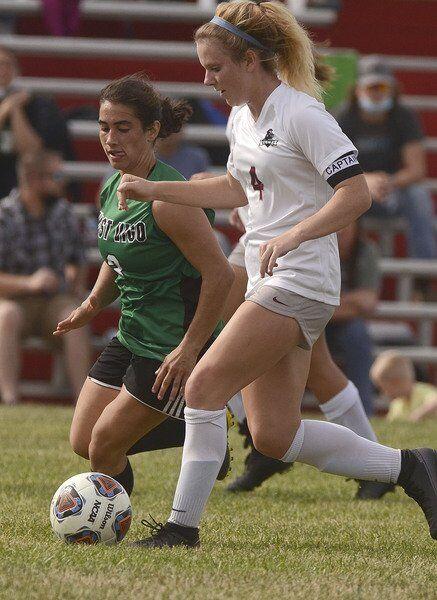 Stephens' Terre Haute South boys will be looking for the Valley's first boys regional title at Seymour while Bryan's Northview girls — in their fourth straight regional appearance — are hoping for two victories at Jasper.
The Braves play the 10 a.m. opener at Seymour against Columbus East, with the second match featuring sixth-ranked Castle and 19th-ranked Center Grove.
At Jasper, the host Wildcats play eighth-ranked Heritage Hills in the first match, followed by the 12th-ranked Knights against 11th-ranked Silver Creek.
Championship matches at both venues are scheduled for 7 p.m.
South's boys are 11-5-2 going into their Class 3A regional, but four of the losses were by one goal — including a 1-0 decision at Terre Haute North that discombobulated the Braves for awhile — and the other was a 4-0 loss to second-ranked Indianapolis North Central in a match when goalkeeper Kade Kline suffered an injury and was replaced. So the Braves aren't that far away from being ranked themselves.
"We've never faced Columbus East," Stephens said recently, but the Braves were close to doing so a year ago. "We got knocked out [of the sectional] on penalty kicks or we would have played them last year."
The Braves are a veteran team whose leaders include striker Adam Andres and midfielder Landry Kimery offensively. An excellent defensive backline is anchored by Kline — "He doesn't look as imposing as he is," Stephens said of his keeper — and the coach also pointed out the work of senior reserve Branton Ward defensively.
"Our expectations [for this season] were tremendous," Stephens said, "but the early loss to North shook [the Braves] up a little bit.
"We're feeling pretty confident we can compete at the regional," he continued. "It starts with our defense. When they're on their game and getting the ball to the offense, then everything flows."
For the Knights, Saturday's Class 2A opener is a case of deja vu. Silver Creek was Northview's first-ever regional opponent three years ago — several Knights still remain who played during that loss — and Bryan and his team would like to even the score.
"Silver Creek is very similar to us," Bryan said. "In my book [as well as the state poll] we're pretty even." Silver Creek is 17-1 while Northview is 14-2, its only losses to Terre Haute North and Terre Haute South (both Class 3A teams).
That loss to Silver Creek three years ago was the only time the Knights didn't advance to the regional championship match, and this year there's not a defending state champion waiting for them. Two years ago, Northview faced Evansville Memorial, and last season its championship opponent was Evansville Mater Dei (which had won the Class A state title a year earlier).
Probably every girls soccer fan in the state knows by now that Northview will be without Kassidy Kellett, the school's all-time leading scorer. But other four-year Knights include defenders Maggie Lackey and Jolee Kellett, and Northview didn't allow a goal in sectional play.
"It may boil down to who wants to advance and who doesn't," Bryan said. "If my girls show up like they have the last few games, we'll do well . . . I like our chances."