Year three is when the rubber starts to hit the road as far as athletic administration is concerned. Last year was Indiana State Director of Athletics Sherard Clinkscales' third full season so it can be fairly said we're in the Clinkscales Era now.
And there were plenty of promising developments when it came to the year that was for ISU athletics. By no means is everything hunky dory, but competitively at least, ISU is in a much better place than it was two years ago when it had one of its worst years of the 21st Century.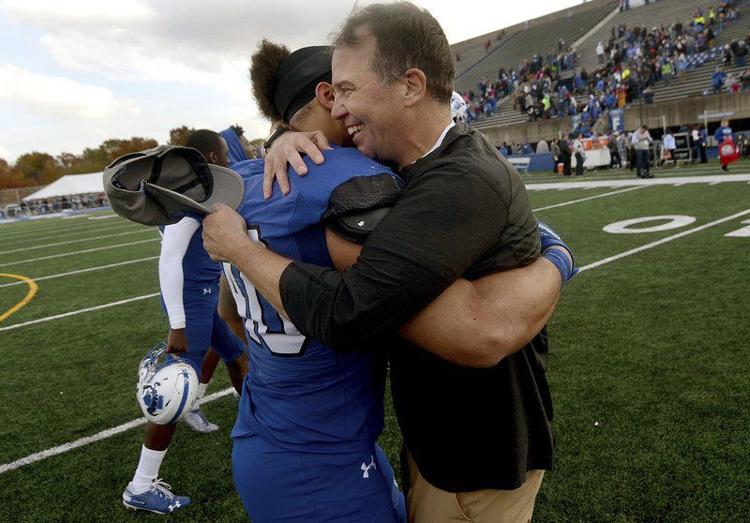 It never hurts when one of the marquee revenue sports begins to win and that was certainly the case for football in 2018. After a winless 2017, Curt Mallory's crew had a massive turnaround with a 7-4 record in 2018. The Sycamores won their last five games of the season, finished with just their fourth-ever winning record in Gateway/Missouri Valley Football Conference play, and were much closer to 9-2 than they were to 5-6 as two of the Sycamores' losses were in the final minute or overtime.
Football deserved a kinder fate — a silly snub by the FCS selection committee to put in a nondescript Southland Conference team over the more worthy Sycamores was a body blow. While it was asinine and it hurt at the time, it doesn't diminish the fact that football is on the map — and everyone who's followed ISU athletics for any length of time knows how hard it is to get football on the map or even on the highway. Many of the primary contributors are back for 2019 too.
Baseball was the most successful ISU team sport as it had its best season as far as NCAA Tournament success is concerned since its storied College World Series bid in 1986. Baseball, with 15 seniors, had expectations, but lived up to them and more. They also provided the most thrilling moment with their two-day, four-elimination game odyssey to win the MVC Tournament, the hardest way a baseball conference tournament can be won.
There were individual highlights too. Erin Reese won a NCAA indoor weight throwing championship and had a remarkable performance in the hammer throw at the outdoor nationals to finish runner-up. Thanks primarily to Reese and the baseball team's regional final appearance, ISU got back in the Learfield Cup points after a two-year drought. The Learfield Cup measures NCAA championship performances in all sports. ISU ranks 192nd of the 292 schools that scored points, fifth-best in the Missouri Valley Conference.
Maybe the most positive development came away from the competitive arenas. The most surprising moment of the year, for me, was the rousing success that was All In For Elevate — ISU's one-day fundraising campaign on Nov. 15, 2018. The Sycamores raised $153,511 in a single day. Some might say it didn't hurt that football was in the ascendant at the time, but the basketball and track and field donors were among the most generous.
When you're inured to thinking ISU has to do everything the cheap way and that it's donor base is poor? This was a very encouraging development. It shows the potential and that people want ISU to succeed, they just need good outreach to achieve it. One day doesn't suddenly make ISU rich or wipe out the fiscal constraints it annually has, but it's a step in the right direction.
So much positivity! But as always, there's still challenges and not every program is on the rise. 
Men's basketball has had five straight losing seasons, and even at resource-challenged ISU? That can't happen. ISU coach Greg Lansing knows it and he knows a lot is riding on the coming year. There's talent on the Sycamores' roster, it just needs to be tapped.
Hulman Center renovations finally began, though the bid process plodded along to the point where building material prices shot up and the plans originally bidded on may be more modest in the final reckoning.
There are storm clouds that could rain down on athletics, but have nothing to do with the department directly. Enrollment is down and that's always a concern given the athletic department dependence on student fees. I fear a vicious cycle that's happened at ISU in the past. Enrollment drops, revenue drops, investment in ISU athletics drops. Hopefully, the university understands that athletics can be a driver in terms of increasing visibility and help enrollment if the investment yields a program that gets regional or national attention.
All they need to look back on to know that's true were the season-long celebrations for the 40th anniversary of ISU's 1979 Final Four team. Hulman Center was filled for ceremony day. Again, a reminder that athletics — if it's properly funded — can bring a lot of eyes, and a lot of open checkbooks, on the school that does it right.
Hopefully, that's understood and the progress ISU made in 2019 can be built upon. For now, let's look back at what was.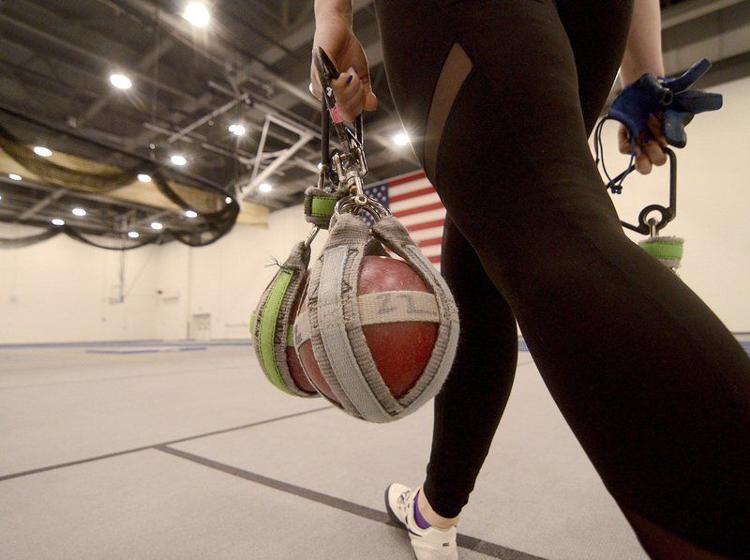 • Athlete of the Year — This was an easy one given that Reese won a national championship in indoor track and nearly won another in outdoor.
I don't think we should let Reese's hammer throw performance in the NCAA outdoors on June 6 at the University of Texas pass by without notice. She improved her distance with every throw — an incredibly hard thing to do in any meet, much less a championship-level one — and set a school record with the final four distances she cleared before her final throw of 71.06 meters. It was the ninth-best hammer throw in NCAA history and 21st-best mark in the world for 2019.
That, my friends, has to rank as one of the greatest individual days in ISU's Division I athletic history.
Others who shined in 2019? If I had to pick one ISU football player? I would choose linebacker Jonas Griffith — even as I know quarterback Ryan Boyle transformed the offense. Griffith is a special talent. Tyreke Key made a huge improvement in his second season at ISU. Akis Medrano was a NCAA qualifier in cross country and also contended in track and field. Thilda Staubo was the MVC Women's Golfer of the Year.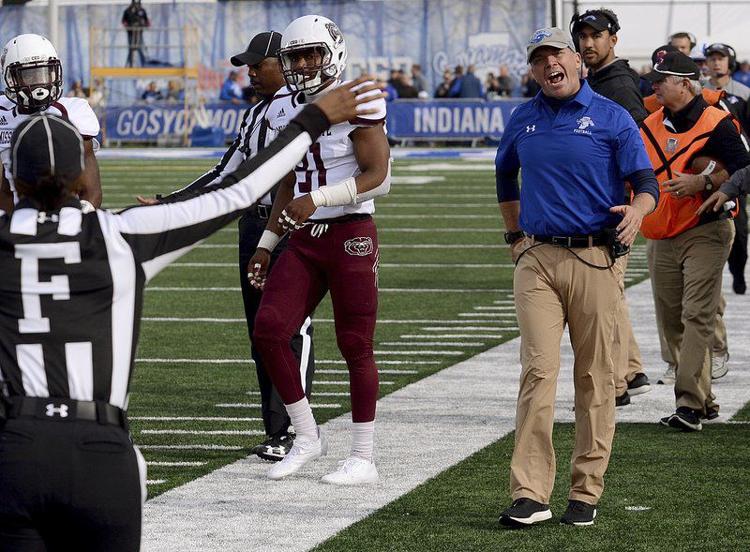 • Coach of the Year — Hoo boy. This one is not easy. Two candidates stand above the rest — football's Mallory and baseball's Mitch Hannahs. Both are deserving. Both would likely be easy winners in a different year. But I'm not going to chicken out with co-winners. So I'll choose Mallory. Why? Football had a much higher hill to climb and Mallory ran to prove the winless 2017 season was just a bump in the road. Besides ... Hannahs has won it before.
• Team of the Year — If I'm going to split the baby? We'll do it this way. Football and baseball are once again the only true contenders, though let's also spare a thought for the continued progress of women's swimming — third place in the MVC already in just their third season since the program was revived. If I chose Mallory for football's rapid progress, I'll choose baseball here for living up to, and perhaps even exceeding, their potential.
This wasn't a team that got hot and made a run, they were steadily excellent all season long with 11 series wins, a conference tournament championship, and a 2-2 record at the NCAA regional. Like Hannahs, I'm convinced that if ISU had been sent anywhere other than monolithic Vanderbilt (who I think will win the College World Series), they stood a very good chance of making it to the Super Regional and perhaps to Omaha.
This is the fifth time I've chosen baseball for this honor, by the way. Only once has a sport other than baseball or track and field/cross country broken through.
• Disappointment of the Year — Men's basketball has been mentioned in this space in recent years, but was never quite as disappointing as some of the other programs. Not so this year. ISU's 6-2 start was encouraging given that it didn't have Cooper Neese or Christian Williams at that point, but it never clicked afterwards, and the MVC season was a drag. ISU was 7-11 in a weak MVC and never won consecutive league games. Some of the losses — road trips at Loyola and Bradley jump immediately to mind — were atrocious too. Nearly everyone of consequence is back for 2019-20 — time for these Sycamores to prove how talented they really are.
Honorable mention goes to softball. Like baseball, nearly every starter was back. Unlike baseball, softball went 5-21 in the MVC and were never a factor.
• Biggest win — I'm going to cheat here. The biggest wins for any ISU programs were actually win streaks.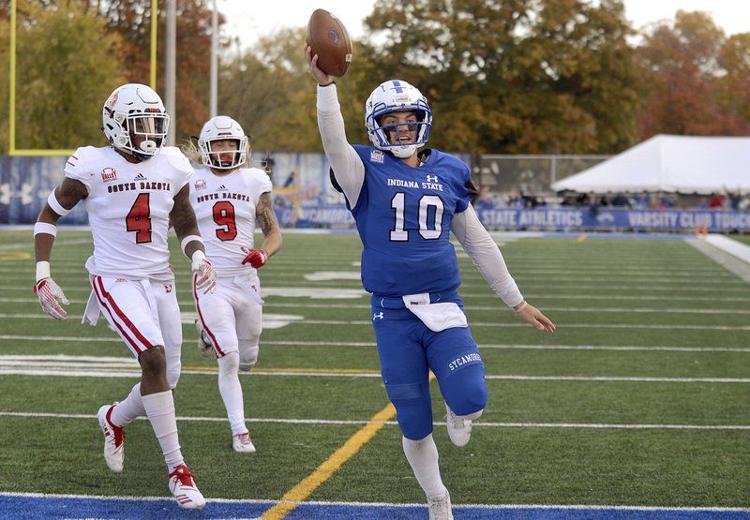 Football's five-game win streak to close its season and baseball's four-game run at the MVC Tournament were collectively the biggest wins. The sum was greater than the whole of the parts in both cases — though Clay Dungan opening the winner-take-all MVC Tournament championship against Dallas Baptist with a home run was pretty cool.
• Worst loss — I'm going to cheat here too. ISU's basketball programs both happened to play at Bradley on the same February weekend and both games were excruciating for different reasons.
The women went first on Feb. 8 and blew a 17-point lead in four minutes on their way to an 81-80 loss. Lasha Petree had three steals and scored the final 13 points of regulation for the Braves. It was a meltdown ISU never really recovered from — the Sycamores won just once in their final nine games.
But the men did their best to trump that bit of awfulness the following night. At least the women could have won, the men were never at the races in a 96-67 defeat. Bradley scored 54 points in the first half and were 19 of 33 from 3-point range. The team looked clueless and I've never seen Lansing so despondent after a loss.
• Most Exciting Game — It's strange that I don't remember very much about ISU's 51-48 triple overtime home football win over South Dakota, but I recall the comeback effort it took to force overtime in a 54-51 loss at South Dakota State. Maybe it's because it was on the road? Or perhaps because I perceive SDSU as better than USD? 
Either way, both take a beat seat to ISU's 15-13 football win at Western Illinois in the regular season finale on Nov. 17. ISU had to rally for the win and Jerry Nunez's field goal with no time left seemed to clinch a FCS playoff bid. Seemed to. It was strange that ISU won and thought they were in at Macomb. In 2014, ISU lost its regular season finale at WIU and thought it was out, but made the field anyway.
• Weirdest moment — ISU football's rain day last Sept. 8 at Louisville — resulting in 2 hours, 32 minutes of delays and a 3-hour, 10-minute first quarter — certainly qualifies as weird. Apparently, the game was very close to being canceled when the monsoon was at its worst. What would that have done for ISU's playoff hopes if the Sycamores had been 7-3?
Another weird one was ISU's timed game 6-4 loss at Michigan on April 10 that abruptly ended at the end of the sixth inning when a previously agreed upon time limit was reached. The only problem was the time limit agreed on was based on the game starting an hour earlier. I've never seen a group of players so confused when the umpires walked off the field.
ISU was rallying when the game was called. If the Sycamores had swept the Wolverines — who played in the College World Series on Saturday — it would have added another quality road win and a little more juice for the RPI. Perhaps ISU is even in the hosting conversation for the regional and never has to go to Vanderbilt?
• Things to look forward to — Football jumps immediately to mind. Nearly everyone is back on the offensive side of the ball and there's seven home games in the 12-game slate. Could be big things in the fall.
I remain optimistic that men's basketball can square the circle if it takes the kind of approach baseball took to its 2019 season. Baseball thought its 2018 season was a disappointment and created a culture of accountability. Basketball can take a page out of their book to maximize their potential.
Baseball lost seven of its eight everyday players and much of its veteran bench, but the MLB Draft didn't claim any returning pitchers, so Hannahs has a staff to build around.
There will be other surprises — good and bad — next year too. We'll see how it all plays out again starting in August.
Todd Golden is sports editor of the Tribune-Star. He can be reached at (812) 231-4272 or todd.golden@tribstar.com. Follow Golden on Twitter at @TribStarTodd.