Indiana State's athletic department confirmed that Vicki Hall, a Toledo assistant coach and Indianapolis native, will be named the Sycamores' women's basketball coach.
Hall will be formally introduced at a 3 p.m. press conference Wednesday at the Sycamore Banquet Center. The public is invited to attend.
Hall will replace Joey Wells, who resigned from the position in January. Interim coach Josh Keister coached the program from the time of Wells' resignation to the end of the season.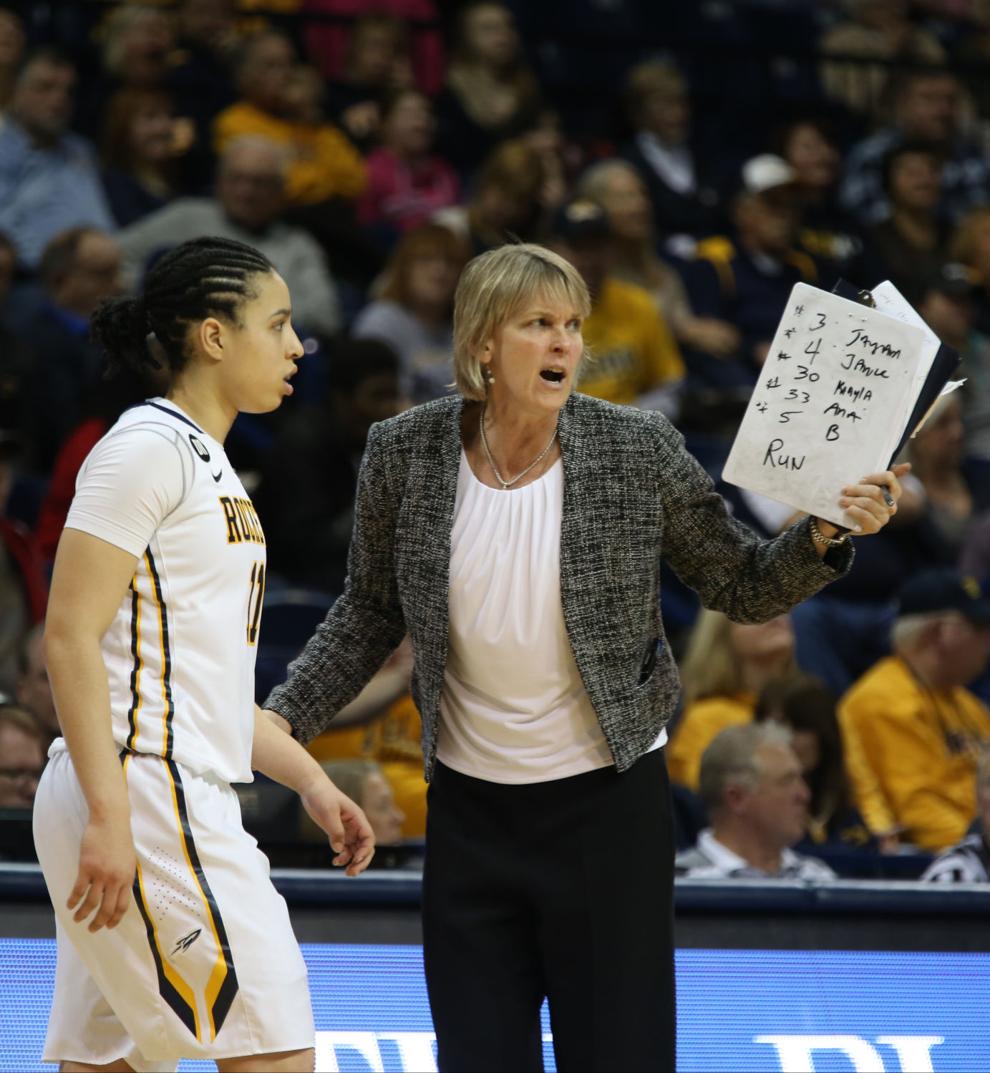 Hall has been a Toledo assistant coach since 2012 on head coach Tricia Cullop's staff, but Hall's Indiana fame comes from her sterling high school career.
Hall was Miss Basketball at Indianapolis Brebeuf in 1988 and is considered one of the best high school basketball players of all-time from Indiana.
Hall was also the Naismith, Gatorade, Parade Magazine National Player of the Year while scoring 1,755 career points for Brebeuf. At the time, Hall as the seventh-leading scorer in Indiana high school history.
Hall was inducted into the Indiana Basketball Hall of Fame in 2015.
Hall played at the University of Texas, one of the predominant women's programs at the time. She was a three-time Southwest Conference all-conference selection and scored 1,831 points for the Longhorns.
Hall then played professionally for 16 years, including stints with Colorado and Nashville in the American Basketball League and with Cleveland and Los Angeles in the early years of the WNBA. Hall then played in Europe for seven seasons, playing in Italy, France and Israel.
Hall was an assistant coach at Miami of Ohio and New Mexico before she joined Cullop's staff at Toledo in 2012. Hall assisted with numerous pieces in Toledo's program, including international recruiting. Toledo has six international players on their roster, including second-leading scorer Jay-Ann Bravo-Harriott.
The Rockets, who were narrowly beaten at Michigan State 68-66 on Monday, finished their 2018 season at 18-15. Toledo was 124-71 with Hall on its staff.
Hall has a double connection to Indiana State Director of Athletics Sherard Clinkscales. Both were at Brebeuf at the same time in the late 1980s, with Clinkscales graduating a year later than Hall did.
Clinkscales, who played baseball and basketball at Purdue, was in West Lafayette at the same time as Cullop, a Bicknell native who played for the Boilermakers' women's basketball team from 1989-93. Cullop also has a connection to the Missouri Valley Conference as she coached Evansville from 2000-08.
FWIW, I definitely recall VIcki Hall's high school career at Brebeuf. Playing at Texas in the late 80s was akin to playing at UConn in the current context. She was considered, at the time, the best Indiana girls player ever. Her nickname back then was "Lady Bird".

— Todd Aaron Golden (@TribStarTodd) March 20, 2018
Hall will be charged with reviving the on-court fortunes of the Sycamores, who were 11-19 in 2018, and who haven't had a winning season since 2015.
Worse for the women's program, interest has waned. Average announced attendance in 2018 was 1,467, still fourth-best in the MVC, but a far cry from the 2000s, when women's games would routinely out-draw men's games. 
ISU was in the the top 50 nationally in attendance from 2005-14. ISU peaked at 23rd nationally in attendance in 2011 when the Sycamores drew 4,151 per game. Attendance hasn't been above 2,000-per game since 2015.
Hall will be ISU's eighth all-time head coach. The Sycamores have won or shared four Gateway/MVC conference titles, but are still seeking their first NCAA Tournament appearance.