More than 900 Vigo County teenagers are experiencing the peculiar, exhilarating feeling of graduating from high school this weekend.
As they drive to commencement rehearsals and part-time jobs, those members of the Class of 2019 probably spotted grade schoolers leaping from the bottom step of a school bus onto the sidewalk or driveway in front of their homes. Today's graduates remember their days as 8-year-olds, excited to begin summer vacation.
It's a strange moment of childhood deja vu intersecting the human highway to adulthood.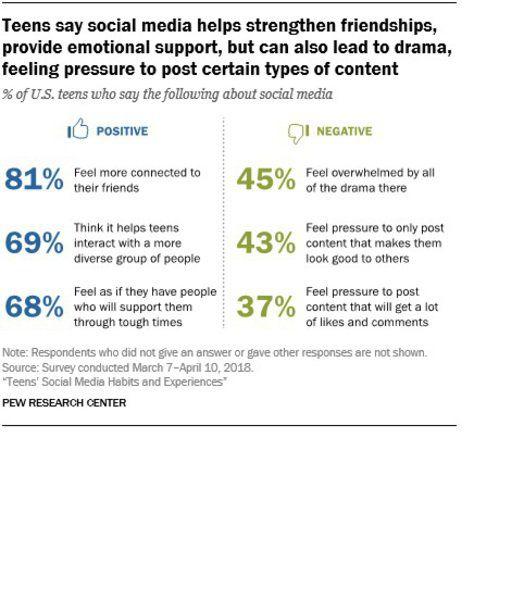 There's a temptation for them to compare their happiness then and now, or worse, an urge to compare their futures to those of their classmates.
As if the young women and men in caps and gowns today need one more yellow caution light as they take the real-world exit, this one — the pitfalls of comparing yourself with others — shouldn't be overlooked. It's a slippery slope that only steepens.
Those who decided not to go to college, or couldn't afford it, may envy those whose higher education destinations are trumpeted on social media or announced at the graduation ceremonies. And grads who are headed to college might compare the public university they chose to the private school others chose. Those with few family members, or none, at commencement could feel less appreciated than others surrounded by throngs of relatives. Young people walking to the orchestra's playing of "Pomp and Circumstance" may gauge their appearance against that of friends with photogenic faces and features.
The downward spiral never ends, unless they step off that path, and stay off it.
Comparisons with others can negatively affect both people who view themselves as superior or inferior.
"If you compare yourself with others, you may become vain or bitter, for always there will be greater and lesser persons than yourself," wrote Terre Haute's Max Ehrmann in his classic poem "Desiderata." Likewise, President Theodore Roosevelt famously said, "Comparison is the thief of joy."
It's hard to imagine what Roosevelt would think of Facebook, Twitter, Instagram, Snapchat and other social media platforms. Roosevelt died 100 years ago, just before the Class of 1919 graduated and when movies were still silent and the television age was decades away. Nowadays, the Class of 2019 can find scores of joy thieves in nanoseconds, 24 hours a day, by scrolling through social media on their smartphones.
Many of them feel compelled to present an impressive image of themselves online. Forty-three percent of teenagers say they feel pressure to only post content on social media that makes them look good to others, a November survey by the Pew Research Center found. A fourth of teens say those platforms — easily viewed in the palm of their hands — make them feel worse about their lives.
It's easy for adults to tsk-tsk American youth for its addiction to technology. It's also hypocritical. Seventy-nine percent of smartphone users have their devices in back pockets, inside purses or wrapped around their ears for an average of 22 hours per day, a study by the global marketing firm IDC concluded. (Apparently, adults at least go off the grid for two hours of perhaps showering and other activities.)
The 17-, 18- and 19-year-olds who pick up diplomas today and celebrate at parks or backyard cookouts might fare better in this era of plastic-surgery-to-look-better-in-selfies if those of us from older generations veer away from life's comparison pit. They've lived their entire lives in the 21st century. They have no recollection of the "good old days" adults use to measure society today. In fact, they're simply adapting to a technological world assembled and devised by, you guessed it, previous generations.
To help this year's high school grads see a healthier example of behavior, there are a few questions we adults can ask ourselves, courtesy of OnlyMyHealth, a physical and mental health website. Comparisons with others can help in specific instances, such as learning positive practices that have shown success, OnlyMyHealth suggests. But if we too often weigh our status against that of others, the negatives set in.
The site's self-examination offers seven warning signs about comparing us with them. So, do we ... dwell in the past, such as fixating on long-ago flaws of a now-successful friend? Quickly judge others (a sign of insecurity)? Express frustration through anger? Frequently think and talk about money, particularly the wealth of others or their lack of it? Exhibit unhappiness with ourselves? Complain about and even hate our home community? Feel the need to demean or hurt others experiencing success?
On a day of celebrating the hopes and dreams of young men and women, nobody wants to see their futures clouded by those destructive habits. Instead, it's time to applaud their achievements upon completing 12 years of studying mathematical problems many of us never faced, enduring more standardized tests in one year than we took in a lifetime, trying to be kids in schools that need armed security officers, and yet, somehow, learning.
Class of 2019, be yourselves. The rest of us will try to do the same.
Mark Bennett can be reached at 812-231-4377 or mark.bennett@tribstar.com.