Mackenzy Hughbanks became the first female Eagle Scout in the Crossroads of America Council's Wabash Valley District. The ceremony awarding her the rank was May 21, and having aged out of scouting when she turned 18 this summer, she is now training to become an adult leader in Scouting, with an eye on becoming a den leader with the Cub Scouts.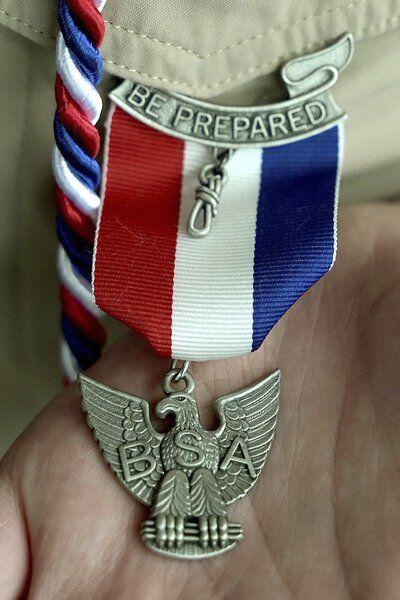 In February 2019, the Boy Scouts of American organization renamed its program for youth ages 12-17 to Scouts BSA and began allowing young women to join and earn the Eagle Scout rank. Hughbanks joined at age 15; to reach the Eagle Scout rank, she had to accomplish as much as boys who've been in Scouting for 10 years.
"We did a lot of inside activity in Girl Scouts — we didn't really do anything outside," Hughbanks said. "I felt that I needed to continue with my Scouting career and my stepbrother and sister happened to be in Scouts, so I went into the Boy Scouts. Girl Scouts would camp for maybe a day or two and then in Boy Scouts, we'd camp for a week." Her sister lost interest during the COVID-19 pandemic and dropped out.
Joe Gagnon, Hughbanks' stepfather, was also her Scoutmaster in Troop 006 based at Mount Pleasant United Methodist Church. "As the Scoutmaster and the stepdad, Scouting for me and Kenzy together is unbelievable," he said. "Our relationship has grown so much as an aspect of Scouting. Kenzy's drive to want to help others has grown tremendously. In general, it's a maturing process when Scouting is not so much focused on yourself than on helping others."
Serving others has become a priority for Hughbanks. Her Eagle Scout project was building a blessings box that stands outside Am Vets Post 222 in West Terre Haute. Manna from Seven food pantry sponsored her project.
"We went there three times a week after we planted it," Hughbanks said. "We still go there a couple of times a month to make sure it's cleaned and stocked. But Manna from Seven also takes care of that, as well as people from the community." Social media posts information about the people it helps and how grateful they are.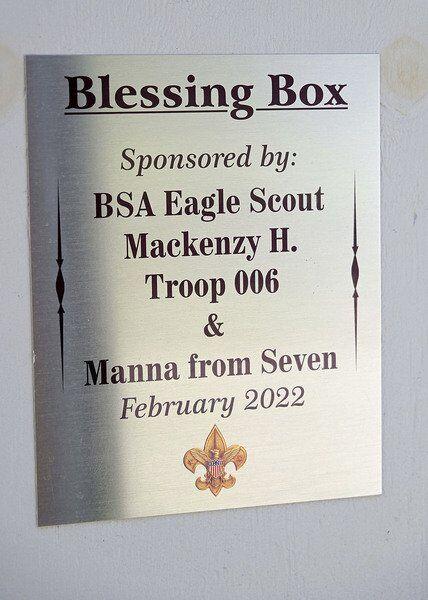 Hughbanks said that while most Scouts were enthused to have a girl in their troop, there was a couple of guys who were more ambivalent. She recalled, "The most fun thing that I've done is we went white-water rafting in West Virginia." She had gone white-water rafting before, but said, "Doing it with fellow Scouts seems more fun because you're with your peers."
She also attended a World Jamboree where Scouts showed their different cultures from around the country. Gagnon noted, "The World Jamboree only happens every four years. That it happened in the U.S. while she was a Scout was a huge opportunity. It's gonna be a long time before it's here again."
Hughbanks wants to continue helping others. She said, "I want to give back to my community and become a teacher." To that end, she will attend Ivy Tech to take education classes, then transfer to either Indiana State University or Saint Mary-of-the-Woods College.
Reflecting on her Scouting days, Hughbanks said, "I had no idea what was in store for me. Little did I know how it would impact my future."
David Kronke can be reached at 812-231-4232 or at david.kronke@tribstar.com.