Twenty-two years after 16-year-old Jennifer Long went missing in western Missouri, her father saw the man convicted of kidnapping, raping and killing her executed Thursday morning at the U.S. Penitentiary in Terre Haute.
"It's been a long time coming," William Long said following the execution. "He needed to take his last breath. He took my daughter's last breath."
The teenager's killer, Wesley Ira Purkey, 68, was pronounced dead by lethal injection at 8:19 a.m. by a senior Bureau of Prisons official.
Hours of legal challenges surrounding Purkey's mental competency delayed the execution. Purkey had been scheduled to die at 4 p.m Wednesday. The Bureau of Prisons initially delayed the execution until 7 p.m. Wednesday. But as legal wrangling continued, delays continued throughout the night. Attorneys and advocates for Purkey had argued he was suffering from dementia and should not be executed.
Witnesses at the prison were loaded into vans about 3 a.m. and taken to wait outside the execution chamber while various courts resolved legal issues.
At 7:53 a.m., media witnesses entered a witness room where Purkey made his final statements.
"I deeply regret the pain and suffering I caused Jennifer's family. I am deeply sorry," Purkey said. "I deeply regret the pain I've caused to my own daughter who I love so very much."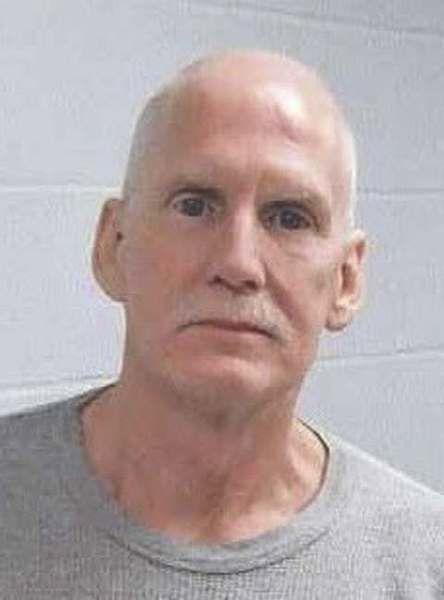 Purkey's final statement condemned his execution.
"This sanitized murder really does not serve no purpose whatsoever," Purkey said.
As the phenobarbital sodium was intravenously administered, Purkey blinked repeatedly and opened his mouth with labored breathing as his chest and abdomen visibly rose and fell for about four minutes.
A U.S. Marshal, two senior BOP officials and Purkey's spiritual adviser were in the execution chamber with him. His spiritual adviser maintained a posture of prayer with his hands together and head bowed.
After Purkey was pronounced dead, witnesses were taken to the prison's media center, where Long's parents and a family friend spoke about the experience. Each was wearing a T-shirt with Jennifer's image imprinted on the front.
William Long said he feels no closure with Purkey's death.
"He went to sleep. He didn't feel anything," Long said.
Jennifer Long was abducted by Purkey in Kansas City, Missouri, on Jan. 22, 1998. The teenager was missing for five years before Purkey, who was in prison for a separate murder conviction, admitted to raping the teen then stabbing her to death in the basement of his home. He said he dismembered and burned her body, then disposed of her remains in a septic pond.
Purkey was found guilty by a jury on Nov. 5, 2003, in the U.S. District Court for the Western District of Missouri. He was sentenced to death on Jan. 23, 2004.
William Long was critical of the time it took to reach the point of execution.
"There's monsters out there that needs to be gotten rid of," Long said. "They need to be put down like the dogs they are."
Long said the numerous appeals and long delays were agonizing. "There's no excuse for it," he said.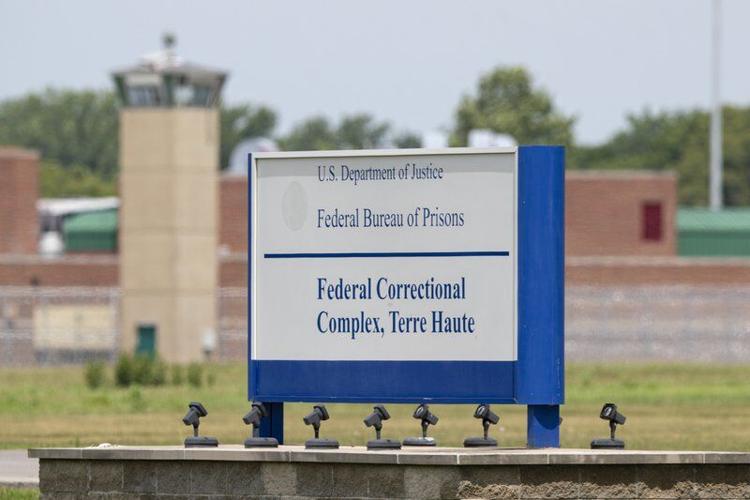 Jennifer's stepmother, Olivia Long, said the last-minute appeals were traumatic.
"It just took way too long, all these appeals," Olivia Long said. "Some of them he put through several times. We sat in a van for four hours this morning while he did a bunch more appeals, some of them he had already done. We just shouldn't have had to wait this long."
She said Purkey's death-bed apology also rang hollow, and refuted his claims of dementia as a reason to stay his execution.
"There was obviously nothing wrong with him mentally because he remembered Jennifer's name to apologize to us," she said, calling Purkey manipulative. "So apparently he wasn't mentally diminished. It was another thing he was trying to throw out there to get out of it."
Brook Doolittle, who said she was one of Jennifer's best friends, traveled to Terre Haute with the Longs for the execution.
William Long said he will think about Jennifer for the rest of his life, and he offered advice to other parents.
"Hug your kids every day because you never know when a monster like this will come into your life and take everything away from you," Long said.
As the time for execution approached, the Court of Appeals for the District of Columbia Circuit upheld a district court's preliminary injunction blocking the government from executing Purkey. The injunction was entered in a lawsuit challenging Purkey's mental competency to be executed, pointing to numerous expert evaluations concluding that his advanced Alzheimer's disease, dementia, schizophrenia, and brain damage left him with no rational understanding of why the government planned to execute him.
Purkey's attorneys also filed for a stay of execution with the U.S. District Court for the Southern District of Indiana and requested a full hearing on his claim of mental incompetence.
Early today, the U.S. Supreme Court denied appeals to stay Purkey's execution. The appeals were rejected in two 5-4 rulings, with the liberal justices dissenting.
It was the second federal execution since the government resumed lethal injection this week after a 17-year hiatus.
The government executed Daniel Lewis Lee, who had been convicted on multiple murder charges, on Tuesday.
Dustin Lee Honken, 52, is scheduled to die by lethal injection at 4 p.m. Friday.
A fourth inmate – 45-year-old Keith Dwayne Nelson – is scheduled to die by lethal injection Aug. 28.
Lisa Trigg can be reached at 812-231-4254 or at lisa.trigg@tribstar.com. Follow her on Twitter at TribStarLisa.