Terre Haute firefighter Scott Dalton has COVID-19.
He's in quarantine at home, working toward recovery and maintaining a positive attitude.
Dalton, 44, a fire department captain and paramedic, is sharing his story because "I think ethically with my profession, I feel we owe it to our community to know about this and what people experience. I think it's important people are educated."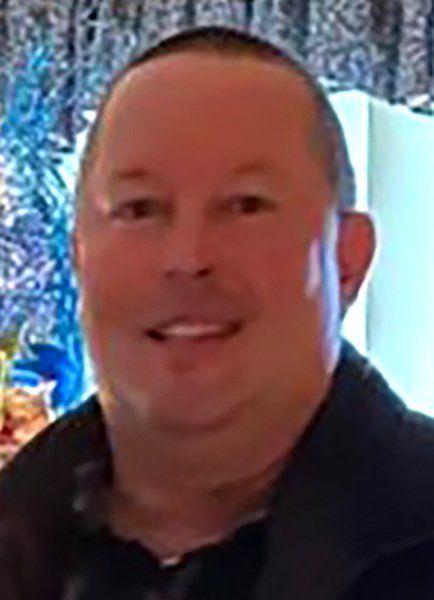 He also urged continued thoughts and prayers for a fellow firefighter who is hospitalized and battling COVID-19.
"I'm definitely thinking about him and his family," he said.
Three other firefighters have tested positive as well, and they support Dalton's effort to educate the public, he said.
"People need to realize this is real. It's not political. It's not some conspiracy. It's affecting people. It's affecting their families," Dalton said. "They have to protect themselves, otherwise the cycle is going to continue to infect people."
He learned of his positive test results Tuesday, but had begun self-isolating on Sunday.
"Unfortunately, I've been indoctrinated into a special club. ...I am now a COVID Kid," he wrote on social media earlier this week.
Dalton has experienced malaise, fevers, aches, and altered senses of smell and taste. Other symptoms have included shortness of breath and "a terrible cough."
He stresses that disease symptoms vary for each individual. COVID-19 "affects our bodies so differently."
Last Friday, he had been mowing and as he sat on his front porch, he initially thought he had windburn, but then realized he might be running a fever.
Over the weekend, it started somewhat like a common cold, he said. He had been achy, weak, tired and was running a low-grade fever. The highest was about 101.5 and it would easily break with Tylenol, he said.
Even before last Friday, he felt tired and worn out, which in retrospect, may have been early signs, he said.
On Saturday, he was told that based on his symptoms, he needed to test, so he received a nasal swab test Sunday. He also got a chest X-ray Monday, which showed viral pneumonia. On Tuesday, he learned he was positive for COVID-19.
"It was almost a relief because then I knew I'd be able to have a plan to care for myself," Dalton said. He had suspected he might be positive, which is why he began to self isolate last Sunday.
Both he and his family — wife Christee and two children —had felt much anxiety, but positive results at least gave them an answer.
"We could say OK. I'm positive. Let's move on. ... Let's smile and get over this and get back to what we love to do," he said. He also says it's important to stay positive, minimize stress and keep immune systems healthy to aid in recovery.
How long he'll have to remain in quarantine is "up in the air," but it will be based on resolving symptoms and going so many days without a fever -- without use of fever-reducing medicine.
He and his family are in the same household, but segregated, and his family also remains quarantined "so we prevent any potential spread," he said.
As of Thursday, "My airways are extremely sensitive. Breathing sometimes triggers a coughing response. ... I believe my pneumonia is breaking up, so that consolidation in my lungs is getting coughed up. But there are times it gets caught in my airways, and that increases my shortness of breath and causes my oxygen saturation to go down," Dalton said.
"But physically, I (otherwise) feel fine; the malaise and achy feeling is gone. Of an evening, I still run a fever, but that's pretty much what I'm dealing with now, is trying to get that infection coughed up."
He is using traditional medicine — an antibiotic to prevent secondary bacterial infections — as well as some homeopathic treatment.
"It's so individualistic, everyone needs to consult their health care provider," he said.
Emotionally, he said, "I'm pretty good, but it's tough to see my kids sad," he said. His son, Austin, is 16, and his daughter, Ellis, is 13.
His wife has been "pretty anxious and upset, but today she seems to be tolerating it well since I'm having a good day."
Dalton asks the public to abide by what health officials are asking to prevent spread of the disease: remain home, travel only when it is essential, practice social distancing "and really prioritize what they think is necessary."
He added, "If it's not something that involves food, or health care or if there is an essential service they are providing, just please stay home. ... If they don't want to do it for themselves, do it for their families," he said.
Dalton expressed appreciation to all people who continue to provide essential services.
"We appreciate what they do to keep everything going," he said. "I hope they keep their families safe."
The public's support means a lot to those on the front lines, he said, including firefighters, police and EMS. He gave a special shout out to health care workers. "All my admiration to those folks," he said.
Dalton has been a firefighter for about 20 years.
Jeff Fisher, Terre Haute fire chief, said the department has had five firefighters test positive for COVID-19, with one hospitalized.
"Scott is our latest to test positive," the chief said.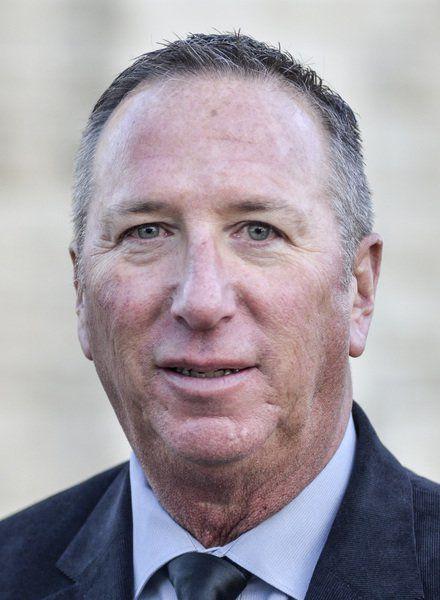 One of the five will return to work Monday, while two others still have some symptoms and must be symptom-free for at least 48 hours before they can return to work.
Six others have been tested, with five of those negative and results for the sixth not yet available. Of the five who tested negative, two returned to work Thursday and one was to return Friday .
"We had to send some people home who were in close quarters with these others," he said. "We're keeping our eye on them."
Not counting the two who returned Thursday, "We have 19 people off ... because of COVID-19 or working with someone who had symptoms."
Of the 19, 12 will be back to work by the end of next week, the chief said.
COVID is having a major impact on the department, Fisher said.
His message: "Stay home. If you go out, wear your mask. Wash your hands. Keep your distance. That's how we will keep this from spreading."
Sue Loughlin can be reached at 812-231-4235 or at sue.loughlin@tribstar.com Follow Sue on Twitter @TribStarSue.