A plea agreement submitted in juvenile court would have a teen charged with reckless homicide serve 300 days in the Indiana Department of Corrections, according to Vigo County court documents.
Bryce Swtizer-Couthen, the driver in a Feb. 14 crash that killed Terre Haute South Vigo High School student Jenna Perrelle, 17, will appear at 9 a.m. Thursday in Vigo Juvenile Court for a plea agreement hearing.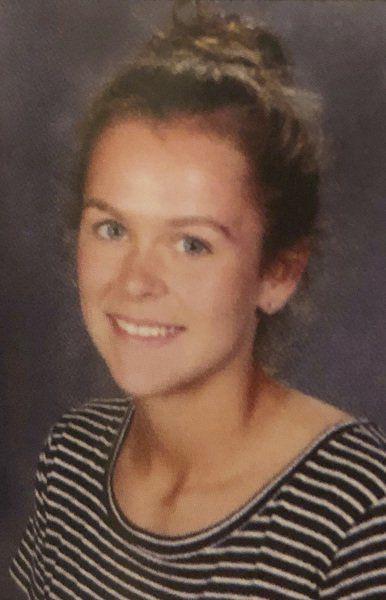 Switzer-Couthen, 16, of Terre Haute, has signed an agreement in which he pleads guilty to reckless homicide, a Level 5 felony, and Criminal Recklessness, a Level 6 felony.
Charges of criminal recklessness, as a Level 5 felony, and misdemeanor reckless diving would be dismissed.
The state recommends Switzer-Couthen be sentenced to a juvenile department of corrections facility for 300 days on each count, to run concurrently.
Switzer-Couthen would also be on probation and supervised by the Vigo County or Clay County juvenile probation department until he turns 19. His license would be suspended for four years.
The agreement also says Switzer-Couthen would no contact with the Perrelle family.
Juvenile Court Magistrate Daniel Kelly will consider the plea agreement Thursday.
The charges stem from a single-vehicle rollover crash that occurred about 11:45 p.m. Feb. 14 near the intersection of Curry Drive and Sullivan Place in Vigo County. A sheriff's crash report indicates there were five teenage occupants of the vehicle, a 2003 silver Dodge Ram pickup truck.
Switzer-Couthen originally told police he was driving east on Curry Drive at about 40 mph when he swerved to avoid a deer in the road. The truck ran off the road and overturned.
However, a court document filed March 1 repeatedly cites "aggressive driving" and reckless behavior on Switzer-Couthen's part and says that he, "did operate a vehicle and recklessly drove at such an unreasonable high rate of speed under the circumstances as to endanger the safety or the property of others, causing bodily injury to another person."
Three of the teens in the truck were ejected. The crash report indicates Perrelle was in the right-side, rear seat and wearing her seat belt. Perrelle was not ejected. She was, however, pinned under the truck and suffered a head injury.
While the case does remain in the juvenile division, the court's record shows both Magistrate Kelly and Circuit Court Judge Sarah Mullican approved public access to the proceedings. They cited the felony nature of the reckless homicide charge.
Perrelle, the daughter of Coby and Debbie Perrelle, was a junior at Terre Haute South Vigo High School, an honors student and member of the Braves softball team.