A drive-thru COVID-19 testing clinic will be at Sullivan High School next week as part of the state's continued effort to ramp up virus testing.
Announced today as part of Indiana's daily COVID-19 update, the Indiana State Department of Health will offer a drive-thru clinic at Sullivan High School from 9 a.m. to 6 p.m. May 14 to 17.
The state health department has launched a large-scale testing effort at 20 sites around the state, with an additional 30 sites scheduled to open next week. Individuals can register online at lhi.care/covidtesting or by calling (888) 634-1116. 
The state encourages anyone who has symptoms of COVID-19 and those who have been exposed to the virus and need a test to return to work to visit a testing site.
Individuals without symptoms who are at high risk because they are over age 65, have diabetes, obesity, high blood pressure or another underlying condition, as well as those who are pregnant or a member of a minority population that's at greater risk for severe illness, also are encouraged to get tested. 
The state asks residents seeking a test bring proof of Indiana residency such as a state-issued ID, work ID or utility bill. This testing is free and health insurance is not required. However, if individuals have private health insurance, they should bring their insurance information with them to their testing appointment, the state said.
A complete list of testing sites around the state can be found on the COVID-19 testing link at coronavirus.in.gov.
The Indiana State Department of Health today also announced 606 additional Hoosiers have been diagnosed with COVID-19 through testing at ISDH, the Centers for Disease Control and Prevention and private laboratories.
That brings to 23,732 the total number of Indiana residents known to have the novel coronavirus.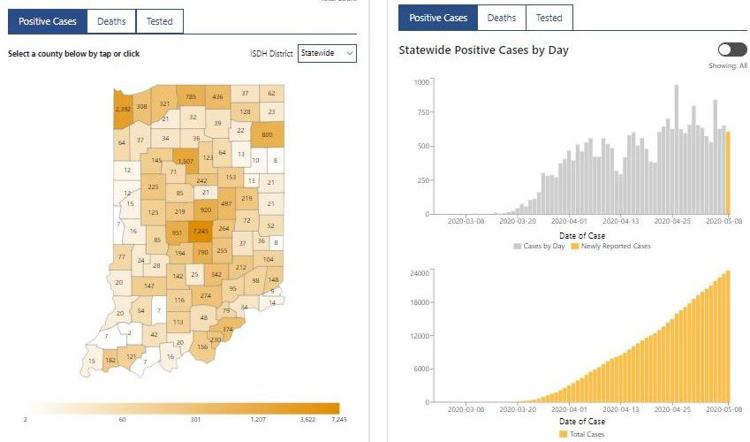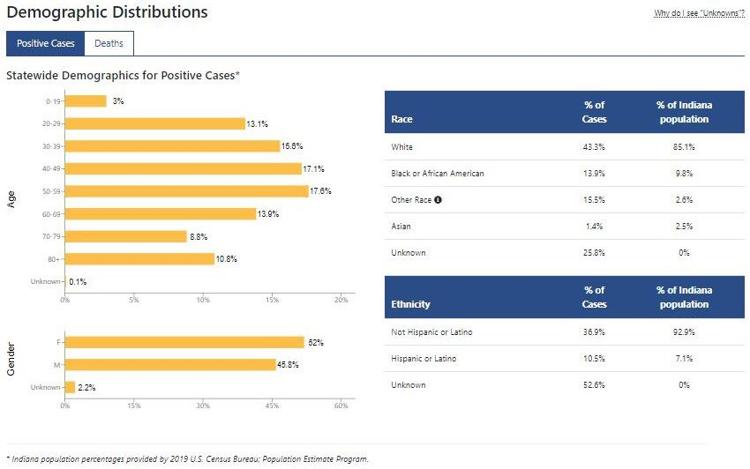 Intensive care unit and ventilator capacity remain steady, the state says. More than 40 percent of ICU beds and 81 percent of ventilators were available as of Saturday. 
Confirmed COVID-19 cases in the Wabash Valley held relatively stable Friday to Saturday, with seven new cases across the Valley's eight-county region.
Parke and Owen counties both gained two additional cases, while Greene, Sullivan and Putnam counties each added one.
Vigo, Clay and Vermillion counties had no new cases.
The Vigo County Health Department with 77 total cases and six deaths, one of which the department attributes to another cause after the patient had tested positive for the cirus.
A total of 1,362 Hoosiers have died of COVID-19, an increase of 34 over the previous day. Another 128 probable deaths have been reported based on clinical diagnoses in patients for whom no positive test is on record, the state noted in its daily count.
To date, 135,686 tests have been reported to ISDH, up from 130,128 on Friday.