Convicted serial killer Orville Lynn Majors has died while serving a 360-year prison sentence for six homicides in the Wabash Valley.
The Indiana Department of Correction this afternoon issued a release saying Majors, 56, of Linton, experienced medical problems Sunday afternoon at the Indiana State Prison at Michigan City.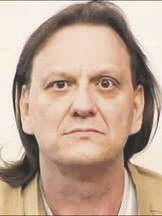 Majors was breathing heavily and became unresponsive, according to the IDOC. A medical emergency was declared and the correctional staff performed CPR and applied an automated external defibrillator.
Majors was taken to the custody hall where LaPorte County EMS continued CPR. He was pronounced dead at Franciscan Health Hospital in Michigan City by the La Porte County coroner at 5:11 p.m. Sunday.
An autopsy was completed earlier today. The preliminary results show cardiac issues with death due to natural causes. 
Majors was serving a 360-year sentence from Clay County for six murder convictions being served consecutively. His earliest projected release date had been July 1, 2177.
Majors was a licensed practical nurse who joined the staff at Vermillion County Hospital in May 1993. 
According to reports on his murder trial in Clay County, the 55-bed hospital recorded about 25 to 30 patient deaths per year when Majors was hired. That number soared to more than 100 in 1994. Majors was dubbed the "Angel of Death" during the investigation.