No criminal charges will be filed in a July 29 shooting in the Kroger South parking lot that left one man dead.
Vigo County Prosecutor Terry Modesitt called the incident self-defense by Otis Parks, who shot Sean Martin twice after Martin reportedly grabbed Parks by the neck.
The shooting occurred about 4:40 p.m., and Martin, 29, died later at Terre Haute Regional Hospital.
"In our current times, people are under a lot of stress," Modesitt said Thursday in a news conference at the Vigo County Sheriff's Office.
"Mr. Martin was apparently under additional stressors in his personal life. It is tragic that Mr. Martin lost his life. And Mr. Parks was very upset that he had shot and killed a person.
"But these facts applied to Indiana law demonstrate that Mr. Parks' actions are covered by the self-defense law, and he will not be put in legal jeopardy for his actions."
The shooting in the Kroger lot, which is outside the city of Terre Haute, happened after a road rage incident that began a few blocks away on South Seventh Street.
The investigation revealed Parks was driving south on Seventh Street when he encountered a white truck being driven aggressively. Parks turned right off Seventh Street onto a back entrance to Kroger, and the white truck also turned from the left lane across traffic to follow.
Surveillance video from Kroger shows Parks driving to a parking space with Martin's truck pursuing. The truck sideswipes a sign in the lot and runs over a curb as it turns left down a parking lane before stopping behind Parks' car.
Modesitt said witnesses confirmed Parks' report that Martin got out of his pickup truck, leaving the driver's side door open, and went around the front of the truck toward Parks. (The truck obstructed the video camera and kept it from capturing the shooting.)
Parks told police he retrieved a handgun from his glove box when he saw the truck stop behind him and block him in.
Parks said he got out of his car with the gun down at his side, approached the man and asked, "What's your problem, man?" Parks said the man was aggressive and grabbed him by the neck. In response, Parks shot the man twice.
Parks had been on a phone call with someone talking during the road rage incident, and he disconnected that call to dial 9-1-1 to report the incident.
Modesitt said Parks followed the dispatcher's instructions and was cooperative with the investigation.
One witness told police she had walked out of Kroger when she heard tires squealing and saw Martin's pickup truck run into a stop sign, then stop in the middle of a row. The driver was flailing his arms and appeared upset, she said.
Modesitt said the investigation revealed Parks and Martin did not know each other and had no prior encounters. Neither man had a criminal history.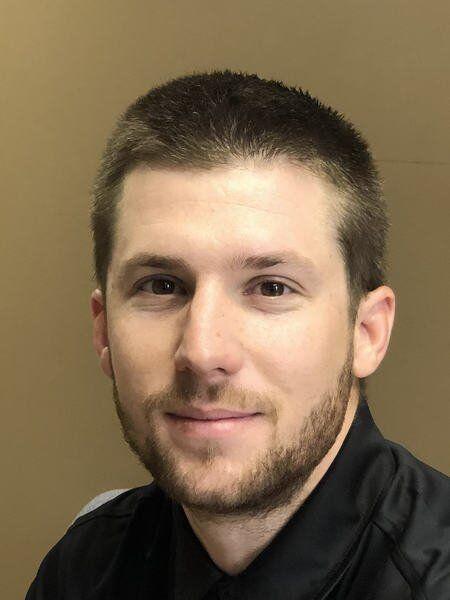 Modesitt said an autopsy was conducted on Martin, but lab results are still pending.
Martin had been employed by the Vigo County School Corporation as a school protection officer at Riley Elementary.
Sheriff John Plasse said Martin did have special deputy status in order to enforce laws as a school resource officer, but he had no law enforcement duties outside of his school employment.
Lisa Trigg can be reached at 812-231-4254 or at lisa.trigg@tribstar.com. Follow her on Twitter at TribStarLisa.