UPDATE 1:30 p.m. July 16: Due to weather, the concert has been rescheduled to July 29.
Original column published 10:47 p.m. July 15, 2021
Mark Bennett: Yes, '90s and '00s nostalgia is possible — Summerland Tour bands bringing back hits
Popular songs from the '90s and early 2000s can't be termed "oldies."
Really. That wasn't so long ago. I mean, Bill Clinton and George W. Bush got elected just a few years back, right? Wait, what? All that happened a quarter-century ago?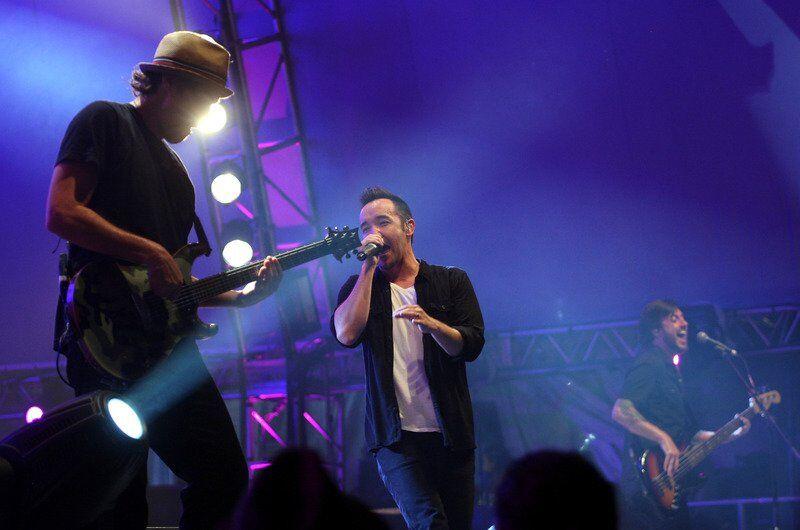 The rock bands on the Summerland Tour that play at 7 o'clock tonight at The Mill on Terre Haute's south side already have reckoned with the "nostalgia-act" label. The core of their loyal fans are Gen X'ers and millennials — forty-somethings and younger.
Doug Robb, lead vocalist and songwriter for the band Hoobastank, embraces the reality that their signature song, "The Reason," hit No. 2 on the Billboard charts in April 2004, when Bush and John Kerry were running in the Republican and Democratic presidential primaries, respectively, and the Brood X cicadas last emerged.
"Why try to fight what it is?" Robb said in a phone interview this summer. "We don't take it as an insult. We look at it as a badge of honor."
As musical badges of honor go, the four bands performing near the Wabash River front tonight have earned their share. Fusion rockers Living Colour have won two Grammy Awards and received two other nominations. Punk-grunge group Everclear got a Grammy nomination for Best Rock Instrumental.
Hoobastank landed a pair of Grammy nominations for "The Reason" — as a song and an album. The Grammys have never recognized the music of New York-based Wheatus, but the band's hit single "Teenage Dirtbag" became a quirky anthem for outsider kids in 2000.
Art Alexakis, Everclear's singer-guitarist leader, founded the Summerland Tour in 2012, and it has annually paired his band with three others turn-of-the-21st-century acts. Both Alexakis and Robb, Hoobastank's frontman, are particularly excited to be touring alongside Living Colour. That New York band exploded onto radio airwaves with its 1988 single "Cult of Personality." Its references to political figures, and guitarist Vernon Reid's blistering riffs, led to a Grammy Award.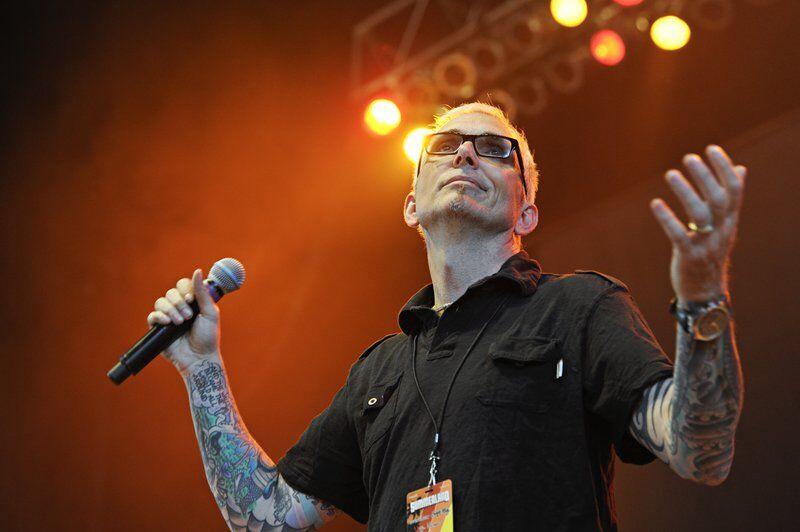 Rolling Stone magazine labeled Living Colour "funk-metal pioneers" and ranked Reid at No. 66 on its 100 Greatest Guitarists of All Time list.
"I can't tell you how pleased I am to have Living Colour on the tour, even though I've got to follow them," Alexakis said by phone last month from his studio.
Robb gushed, "Living Colour, I look at them with such reverence."
The continued vitality of the bands, more than a decade after their chart heydays, is impressive. For Alexakis and Everclear, plans for a new album — their first since 2015 — simmer in his mind.
"I'm contemplating making another record, much to the happiness of the guys in my band," said Alexakis, now 59 years old.
His songwriting and musicianship has steered Everclear ever since it formed in 1992, when his want-ad in a Portland music newspaper landed him a bassist and a drummer. The group's 10 albums since have featured memorable singles such as "Father of Mine," "Santa Monica," "Everything to Everyone," "Wonderful," "One Hit Wonder" and "I Will Buy You a New Life." The lineup has changed through three decades, but the foursome playing The Mill tonight includes Alexakis with longtime guitarist Dave French and bassist Freddy Herrera, as well as drummer Brian Nolan, a 2018 addition.
The passing of time hasn't dampened Alexakis' enthusiasm for playing those hits. He can't "phone them in," he emphasized. "I do the songs and my fans a disservice unless I can connect with the feeling I had when I wrote that [particular] song."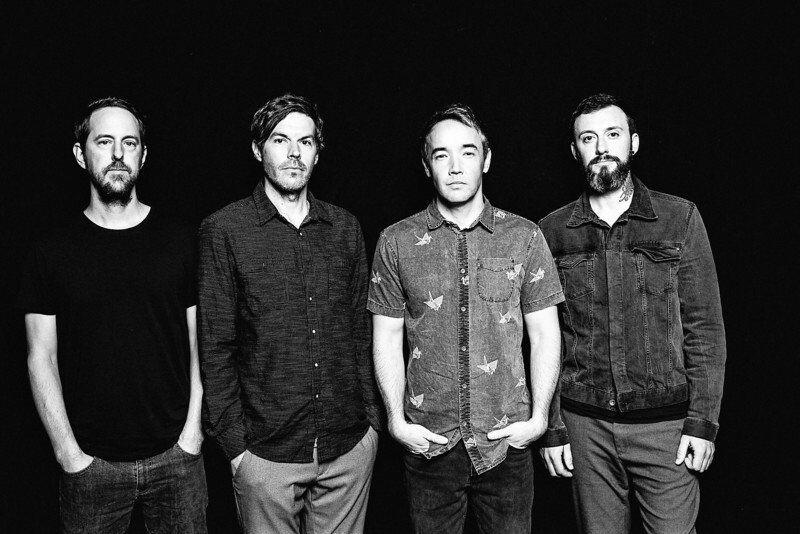 Their minimalist, gritty rock hints at the punk and New Wave era of the late 1970s and '80s, mix with the melodies and poetry of The Beatles, some '50s guitar riffs. In the '70s, "I was a little poor kid that couldn't afford new clothes," Alexakis explained. So, he'd find sharkskin suits in thrift stores, get them altered to fit, all for 10 bucks, and wore them to school and gigs.
"I think it all comes out through Everclear," Alexakis said. "I love the sound of big guitars, drums, vocals, a heavy bass and a great lyric and a great melody."
He began traveling to perform such songs more than 30 years ago — an odyssey that often brought him through Indiana, sometimes to spend a day off, and other times to play at frat parties. "I've got some stories about Terre Haute. Even Gary," Alexakis said, chuckling. "We've had good times."
Rather than just traveling through college towns these days, Alexakis is going back to college himself. He's a year away from finishing his bachelor's degree, and then will add a master's. Now "clean and sober," as he put it, Alexakis said, "I want to start doing coaching and therapy for people like me, with alcohol and drug issues.
"I want to give back," he added. "I'm very grateful for where I'm at in my life."
For Robb and Hoobastank, their pinnacle of notoriety — 2004's "The Reason" — vaulted the California band back into popularity earlier this year. The hit song, which spent 38 weeks on the Billboard Hot 100, became a viral TikTok meme for people to confess their most embarrassing moments in January and February. Friends told Robb and his band mates they needed to check out the video-sharing social media network. They shrugged at first.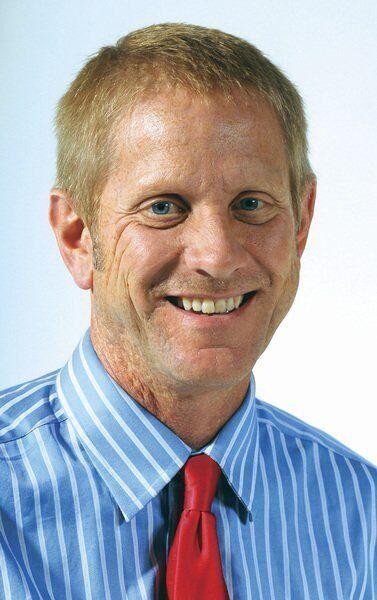 "They said, 'No, you should really check it out,'" Robb recalled. Within days, the hashtag #NotAPerfectPerson — their song's opening line — had 512 million views. "That obviously got our attention." Hoobastank immediately created a TikTok account and confessed the band's name — a musician's mispronunciation of a German town — was a bit goofy.
The moment also revived interest in a wildly popular song that Robb wrote from his own collection of phrases, delivered in stream-of-consciousness style. It's not about any one person, he added.
"The overall theme of the song is forgiveness and new chances and kind of a turning of the page," Robb said. "I think it's a great universal emotion. I don't think that sentiment is specific to 2005. That's going to be around forever. So, who knows? Maybe in another 20 years it'll pop up again."
Like it was just yesterday.
Mark Bennett can be reached at 812-231-4377 or mark.bennett@tribstar.com.