A few minutes after 6 o'clock Monday morning, the sun will rise over a rural field northwest of Brazil.
Volunteers will arrive around 7 o'clock, strap on tool belts, swing hammers and fire up circular saws.
By the following Friday, a new, 7,200-square foot church will stand on that ground.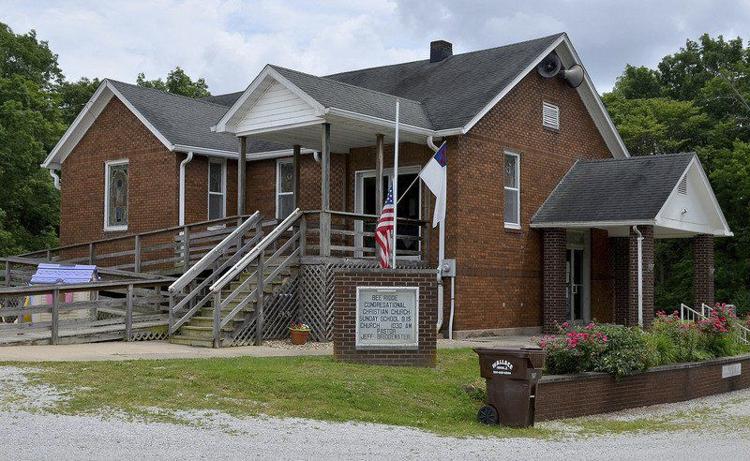 The thought of Bee Ridge Congregational Christian Church getting a new, larger structure — an idea members have envisioned for decades — in just one week's time still astonishes Jeff Bridgewater, its pastor for the last 14 years.
"It's just amazing," he said. "Absolutely amazing."
That prospect gets real this weekend when 120 volunteers from around the country, organized by a Carpenters for Christ group from Montgomery, Alabama, rolls into the Wabash Valley. Some are retirees. Others will take time off at their jobs to work on the church. They range from twenty-somethings to seniors.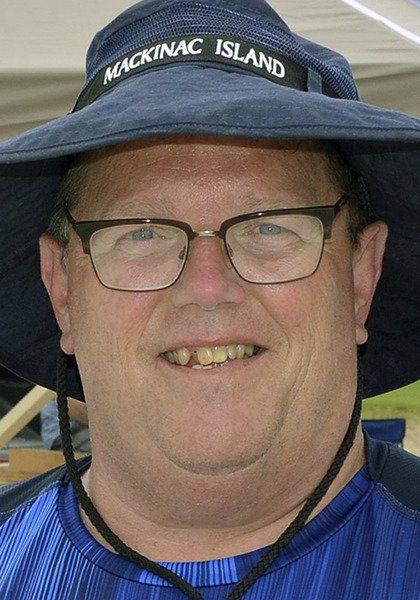 "It's just a mix of guys," Steve Fuller, co-coordinator of the group, said Tuesday by phone from Montgomery.
As for why they'd give up vacation or free time to travel to Indiana to toil for a week, Fuller said the volunteers "try to give back just a portion of what God's given them. It's a ministry for them."
This confluence of willing, motivated, voluntary workers happens once a year through a tradition that began in 1983. That year, volunteers from Eastern Hills Baptist Church in Montgomery teamed with another Alabama congregation to build a church in McLoud, Okla. Two years later, Eastern Hills formed its own Carpenters for Christ team.
"It's just kind of blossomed from there," Fuller said.
Ever since, the group picks one church in one community from anywhere in the country each year for such a project. Volunteers converge on that site. They provide the labor, feed themselves and work every day from 7 a.m. until 6:30 p.m. daily. By the end of the week, the church is built. It's happened in Oklahoma, Illinois, Indiana, Ohio, Kentucky, Tennessee, Louisiana, Alabama, Georgia, South Carolina and North Carolina, so far.
"We go off every year and try to help a church that cannot swing it to have someone come and do this for them," Fuller explained.
Their labor makes the project possible. "If I did my math right, they're going to save us over $100,000," Bridgewater said.
Folks in the Bee Ridge congregation have been fundraising for a new church for many years, Bridgewater said. Those funds, totaling more than $105,000, will help supply the materials the carpenters will be using next week. The larger structure will replace the current facility, built in 1936. It will be situated at ground level, so worshipers with disabilities will no longer have to navigate stairs or ramps. Inside, they'll find a nursery, kitchen, family room, an office and convenient restrooms.
There's also room for the congregation to grow from its Sunday average of 55 to more than 100, the pastor figures. The capacity of the new sanctuary will be 200.
"The church we're in now, you get 75 to 100 people and it gets a little uncomfortable," Bridgewater said.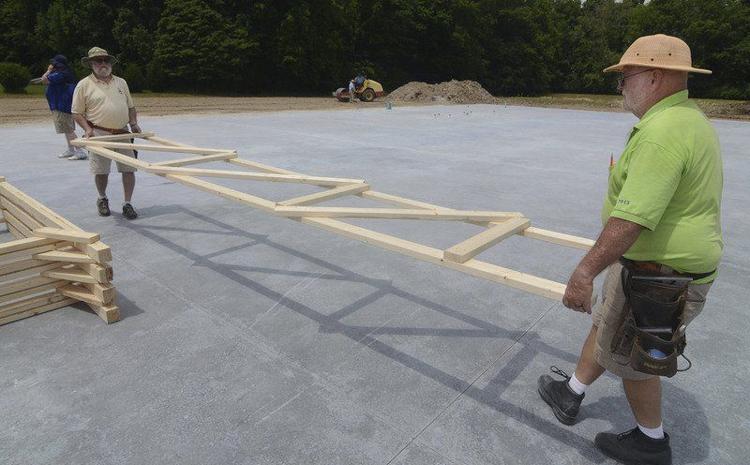 That congregation has deep roots in Clay County. Though the existing church building is 83 years old, the congregation itself dates back to 1832. The chance to realize its longtime goal of moving into a bigger building opened up after a friend told Bridgewater about the Carpenters for Christ. That conversation led Bridgewater to contact Fuller and fellow co-coordinator Bill Summers, and Bee Ridge wound up being chosen as the group's 2019 project.
Finding a space for 120 volunteer carpenters and their equipment vehicles isn't simple. The Wabash Valley Fairgrounds in Terre Haute "came through in a big way," Bridgewater said, and the group will camp there.
The church will worship with the volunteers Sunday at the fairgrounds, and serve them a dinner afterward. The next morning, the job begins.
The carpenters bring their own cooks, tools and personal necessities. "We don't ask the church to do anything for us," Fuller said.
By next Friday, they'll finish. "The structure itself will be done on the 14th," Bridgewater said. The church may have some roofing, siding or drywall details to finish, but the church will otherwise be ready for use.
"And then they pack up and go home," Bridgewater added.
The volunteers' homes are in Alabama, Louisiana, Illinois, Ohio, North Carolina, Tennessee and even California. They'll assemble the same time next year to build another church. In the meantime, the Bee Ridge congregants will conduct services in a church with room for others to join them — all because of a week's worth of know-how and elbow grease by volunteers who may never visit Indiana again.
Pretty amazing, indeed.
Mark Bennett can be reached at 812-231-4377 or mark.bennett@tribstar.com.