An ad at the bottom of a yellowed page inside the Terre Haute Tribune's Aug. 15, 1945, edition epitomizes the wistfulness and hope of that day.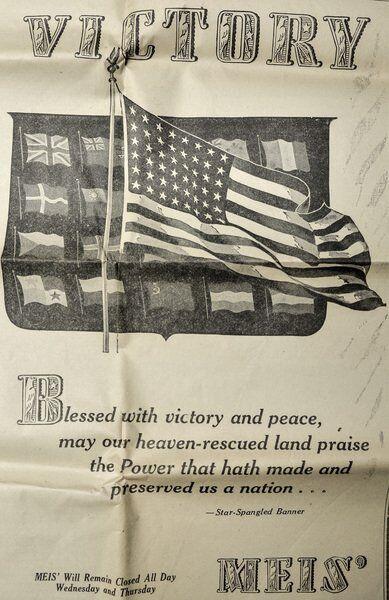 It's from the bygone Schultz and Co. department store that stood at Fourth and Wabash downtown. The ad makes no mention of shirts, pants or dresses — products that made the Schultz popular. Instead, it offered a prayer for the future, one day after Japan surrendered to the United States, ending World War II and four years of bloodshed, death, heroism and sacrifice.
"Our Father, Who Art in Heaven ... We Thank You for This Day of Victory ... and Help Us to Join Together in Nobility and Respect the Peoples of All Lands ... All Colors and All Creeds," the ad reads. Images of a parade, flags waving and cheering crowds accompany the prayer.
Decades later, Terre Haute historian and author Dorothy Jerse spotted the ad while doing research. Its unrequited aspiration stuck with her.
"Sadly, 75 years later, we still need this prayer," Jerse said last week.
Like others of her generation, the 93-year-old Jerse has her own memories of VJ Day, or "Victory Over Japan Day" in 1945. That aged copy of the Tribune captured many of their sentiments and recollections. Its lead headline declared "War in Pacific Over!" Other Page 1 headlines read, "Hoosiers Join in Peace Rejoicing," "Gen. MacArthur Orders Japanese to Manila for Surrender Terms" and "Terre Haute Joins in Celebration Marking Return of Peace to World."
President Harry Truman revealed the biggest news the night before. At 7 o'clock on Tuesday, Aug. 14, 1945, Truman announced Japan's unconditional surrender. Atomic bombs dropped by U.S. forces just days earlier had decimated the Japanese cities of Hiroshima and Nagasaki, eventually claiming nearly a quarter-million lives there. Truman reasoned the tactic would actually save millions more lives by bringing the conflict to an end.
The war's toll was high. An estimated 60 million military and civilian lives were lost worldwide, according to the National World War II Museum. That number includes 418,500 American deaths. The war effort had consumed daily life in the U.S. ever since Japan's attack on Pearl Harbor on Dec. 7, 1941. Industries had shifted to manufacturing and supplying needs of the armed forces. Citizens rationed goods from milk to gas.
A Tribune story in the VJ day edition questioned when Americans' war-driven taxes would go down, rationing would end, and industries would once again "be free of government controls," and what would be done to "snap this country back into a prosperous peace."
Yet, that arrival of a peace unseen for years overwhelmed those questions.
Truman declared a two-day national holiday to mark the moment, and most Terre Haute businesses closed in observance. Churches in town offered thanksgiving services and Mass. Moments after Truman announced victory by radio, Wabash Avenue filled with revelers, honking car horns, lighting firecrackers, lining up for "snake dances" and organizing impromptu parades. Some got carried away, literally, with police arresting drunks and a guy who attacked a military policeman.
The party "lasted far into the night," the Tribune said. "The general feeling seemed to be one of joy over the fact that the horrors of war had ceased."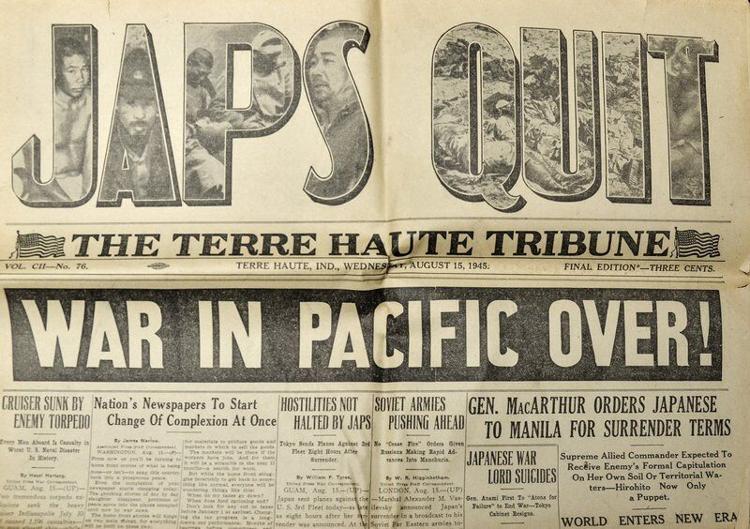 Three-quarters of a century later, current Terre Haute residents remember that moment, in many cases spent far beyond Wabash Avenue.
'Very emotional time'
At the time, Jerse was an 18-year-old University of Illinois student on summer vacation in a small Michigan town. She learned by radio that the war in the Pacific was over, three months after the Allied victory in Europe. The little town rejoiced.
"What stands out in my memory were the people standing on the sidewalks — most cheering, but some with tears rolling down their cheeks," Jerse recalled. "It was a very emotional time."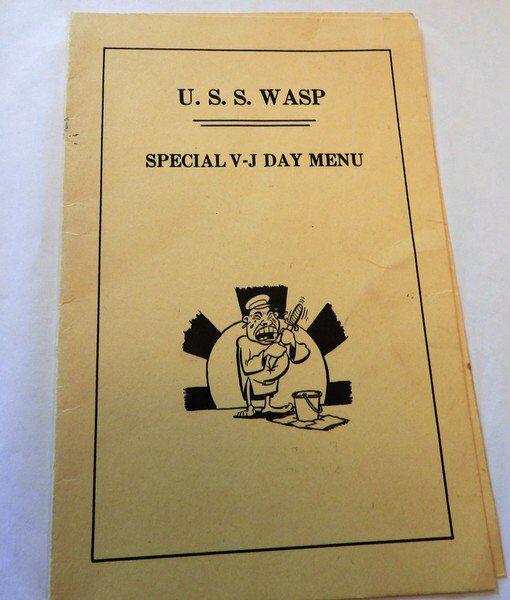 It was an emotional moment also for Lea Reyher and fellow workers at the Houdaille-Hershey plant in Decatur, Ill. Reyher was working for the liaison officer the plant in August 1945. The facility was a secret site of the Manhattan Project, according to the National Museum of Nuclear Science and History. After the war's end, Reyher learned fins for the atomic bombs were made there.
On VJ Day, the plant chaplain's voice came over the public address system, advising the workers to gather in the auditorium. The chaplain gave them the good news there.
"We celebrated after praying," said Reyher, now 94 and retired in Terre Haute. "I remember being so glad that day and hated to see later what the atom bombs did to end it all."
She had friends and family members serving overseas. Once home, "not many talked about the things they had been through," Reyher said.
Harriet McNeal was a 17-year-old on VJ Day. Many families in Highland Park, Ill., where McNeal lived, had sons or daughters serving through the war. McNeal — now 92 and retired as Indiana State University humanities professor — also got word of the war's end by listening to Truman's announcement.
People around her were "just delighted that their sons, boyfriends and fathers were coming back, and people wouldn't be killing people any more," McNeal recalled.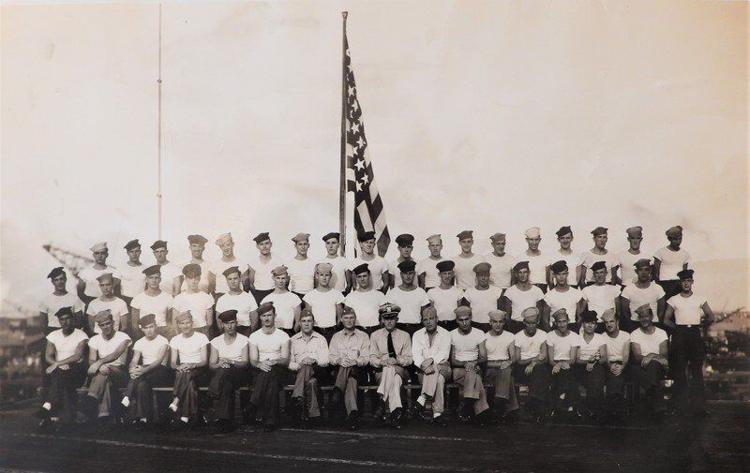 As a little girl, Sherry Dailey witnessed a similar VJ Day reaction in downtown Cedar Rapids, Iowa. She and her mother lived there in a tiny apartment. Dailey's father was serving overseas, but as a 5-year-old, she only understood that he was away because of "the war."
"That day, I could see from our window people in the street hugging each other and throwing confetti. I could hear them cheering and laughing," recalled Dailey, now 80 and an ISU professor emerita of communication. "I asked my mother what was happening, and she exclaimed, 'The war is over.' I asked, 'Then, where is Daddy?'" A few months later, Dailey's father made it home for Christmas.
Going on with life
Duane Klueh didn't get back to Terre Haute by Christmas, but the U.S. Navy serviceman made it home by spring.
Most Hauteans know Klueh as a legend of ISU athletics — an All-American basketball star who played in the NBA, became the winningest hoops coach in Sycamores history and has his retired jersey No. 54 hanging in Hulman Center. But in the summer of 1945, Klueh was a tall, lanky, 19-year-old sailor serving aboard the USS Wasp, an aircraft carrier sailing the Pacific Ocean.
Klueh served as a quartermaster on the Wasp, which was part of the Fast Carrier Task Force, the U.S. Navy's main strike force in the Pacific Theater. He'd enlisted at just 16 years old in the winter of his senior year at Terre Haute State High, ISU's laboratory school. "If you didn't enlist, you were going anyway, by being drafted," Klueh said Tuesday, smiling from a chair in a senior living home in Terre Haute.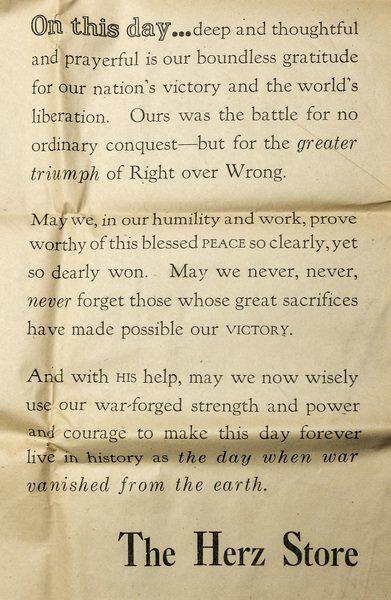 Aboard the USS Wasp, "there was always something going on," Klueh said. Planes took off from and landed back on the ship daily, often for air strikes on Japanese targets. Even in August, as the attacks on Hiroshima and Nagasaki seemingly brought the war to a close, the Wasp dealt with Japanese kamikaze planes aiming to crash into the ship. On Aug. 9, 1945 — the same day the atomic bomb hit Nagasaki — a kamikaze targeted the Wasp, but ship gunners killed the pilot and damaged the plane, veering it off course.
On Aug. 15, as Americans back home were celebrating Japan's surrender the night before, kamikazes came at the Wasp again. This time, U.S. planes from the Wasp shot down the last of the war's enemy air attackers. On Tuesday, Klueh held up a photograph — preserved in a scrapbook he compiled from his years in the Navy — showing a Japanese plane's smoking wreckage on the water as he recalled that final clash.
His scrapbook contains photos of Klueh and his fellow sailors, the Wasp at sea and its historic moments; mementos; medallions; honors and documents. It also features items from VJ Day, such as a special menu for the sailors in celebration. It was quite a spread. Roast tom turkey and fixings, Virginia baked ham, peas, asparagus, cranberry sauce, tomato soup, rolls, bread, mince pie, apple pie, ice cream and coffee, capped by cigars and cigarettes.
The feast came a few days after Japan's surrender. Details of the news and the celebrations in the States took time to reach the Pacific Ocean.
"Of course, we were on a ship. Later, we got all those pictures from Times Square," Klueh recalled. "Later, there were celebrations [on the Wasp]. But they did give us a nice dinner." Soon, the USS Wasp and its sailors were sailing alongside the USS Missouri to Tokyo Bay. There the latter ship served as the site of the formal signing of Japan's surrender on Sept. 2, 1945. The Wasp sailed on.
Also inside Klueh's scrapbook is daily log of big news events from August 1945, compiled by the USS Wasp Radio Press, published on the ship. The log was given to every sailor "with best wishes and the keen hope that you will all soon be home." It refers to August as "a history-packed month." Every sentence is written in all caps. Given all that happened, the capitalization fits.
One entry stands out. "PRESIDENT ANNOUNCES JAPANESE SURRENDER ..." Klueh and the crew cheered the news. War was over.
"It was just a big sigh of relief for everybody," Klueh said. "They could go about their lives."
That night, Klueh wrote himself a note, jovially titled, "I lost my job!" He briefly described receiving the "wonderful news" while standing by the ship's engine order telegraph device.
He closed the note with a look to the future. "I'll enjoy looking at this 15 years from now," the teenage serviceman wrote. He signed it, "D.M. Klueh, civilian [incoming]."
Klueh is now 94, a father of seven, grandfather and great-grandfather. His wife of 68 years, Mary Alice, passed away in 2017. Klueh still drives, though most of his trips in this coronavirus pandemic are limited to visits to doctors and cemeteries.
On Tuesday afternoon, Klueh reread his VJ Day 1945 note to himself. College, marriage, family, pro basketball and a coaching career awaited the teenage sailor, then. Seventy-five years later, Klueh glanced through reading glasses at the note. He grinned gently.
"Yeah, those were the days," he said.
Mark Bennett can be reached at 812-231-4377 or mark.bennett@tribstar.com.