Old barns may look similar, but many are as unique as thumbprints or snowflakes.
I spent much of boyhood playing in a classic early 20th-century-era barn that my buddy's family owned. It offered plenty to explore — a ladder up the wall, tiny windows, holes leading to the lower floors and relic farm equipment.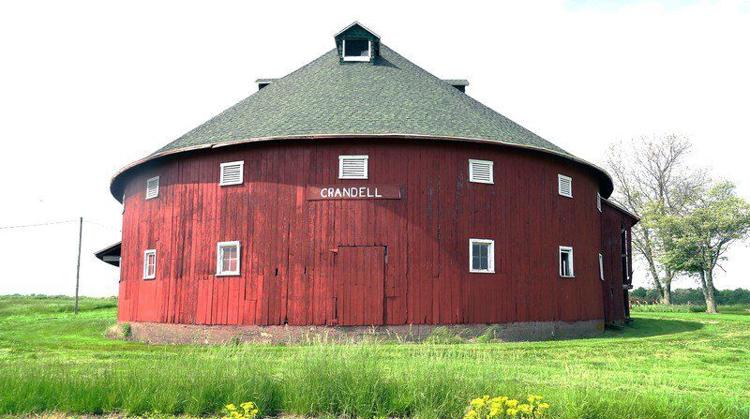 When it comes to unique barns, Indiana has a lion's share. And unlike that cool barn in Prairieton, which still stands by the way, an estimated 226 Hoosier barns were built without corners — round, that is. The design often included silos in the middle of the barn, allowing cattle to feed around the core. It was a brief agricultural innovation, popular from the late 1800s until World War I.
"After that, there weren't too many built," said Mark Gibson, a filmmaker and executive director of Envisionary Media in Terre Haute.
At the structures' peak popularity, around the turn of the 20th century, Indiana was considered the "round barn capital of the world."
Gibson captured their history in his new documentary, "A Rural Revolution: Indiana's Round Barns." It airs at 8 p.m. Sunday on WTIU, the Bloomington-based public television station, and its Facebook Live link online.
"It's a timeline and history lesson on how round barns originated, who was responsible for them and how they came to be in Indiana," said Rob Anderson, WTIU's assistant general manager.
Anderson stirred the idea for the documentary three years ago. Colleagues at public television stations in other states mentioned the popularity of films they'd developed on barns — a fixture on Midwestern landscapes. Anderson learned in those discussions of Indiana's past status as a round-barn haven.
"That was our ah-ha moment," Anderson said.
A WTIU producer with a keen interest in the topic began preparations to craft a documentary, but immediately got promoted into a different job. In need of a filmmaker, Anderson and WTIU turned to Gibson. He and his Envisionary Media team produced the 2019 documentary "Terre Haute: Rise and Resilience," broadcast on WTIU in February 2019. It was a one-hour version of Gibson's popular, 97-minute 2016 documentary, "The Story of Terre Haute."
Gibson's expertise "was such a good match for WTIU," Anderson said. "He's a very talented producer and his work on this project is another feather in his cap. It's a beautifully crafted program, and we're really proud to have it."
Of course, the project required some research on Gibson's part. He readily admits, "I'm not really a farm or barn person." So, he did his homework. He and his crew ventured around the state for nearly 11 months. When the pandemic hit, Gibson spent those months of sheltering editing the film.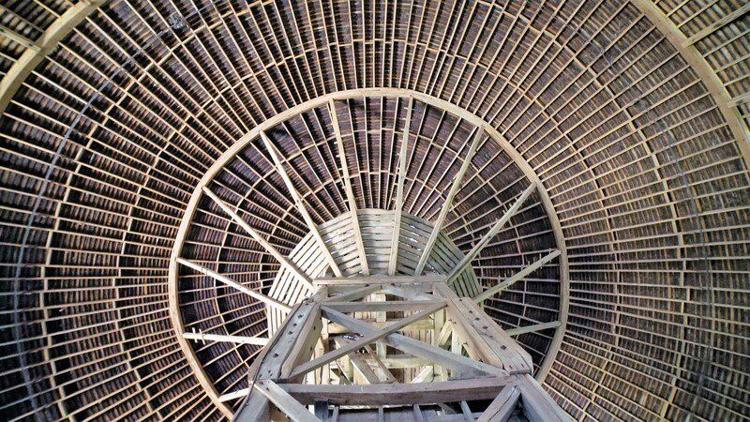 Writing and filming documentaries "is like journalism — learning, searching and researching," said Gibson, a former Tribune-Star assistant sports editor and sportswriter. "I really enjoy it, just the storytelling."
His resources included John T. Hanou's 1993 book, "A Round Indiana: Round Barns in the Hoosier State," and slides of round barns snapped between 1968 and 1971 by late Indiana photographer Gene Worl. In that era, only 111 of the state's original 226 round barns still stood, according to Hanou's book.
Today, their numbers have dwindled to about 70, Gibson said. Among the survivors are round barns near Riley, Lodi in Parke County and Dana.
Storms, fires and aging claimed many Indiana round barns. Others have been torn down because they're obsolete and their odd roofs are expensive to replace. Some still standing have found alternate lives. The Wideman-Gerig round barn, built near Athens in Fulton County in 1910, was moved 19 years ago to nearby Rochester. It now serves as the pro shop for Rochester's Round Barn Golf Club. Likewise, a 1911-era round barn in the northern Indiana town of Nappanee is now the Round Barn Theatre.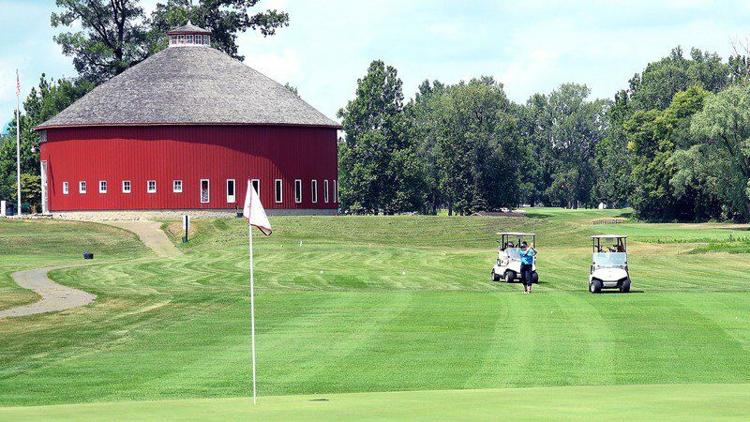 Farming and barn technology changed after 1920. Other configurations proved to be better fits for farmers.
Thus, few Indiana round barns still standing are used for farming. "Probably less than a dozen," Gibson said. "Most of them now are used for storage."
Regardless of their present-day utility, the round barns architecture is ingenious for their time. Tracks and hooks transported hay to chutes and troughs for the animals. "Farmers could work from a central location inside a barn," Gibson said. Some round barns had windmills positioned upon their roofs, powering a well below.
"They're more than just wood and nails," Gibson said. "They're pretty innovative."
Folks who own those circular oddities are used to having photographers and curiosity seekers stop and snap pictures. Gibson's team was just the latest, with additional equipment, of course.
"Everybody has been very welcoming, very open to share their story and what they have," he said. "Of course, they feel there's a stewardship involved, too."
Unique places tend to stick in memories. Both are worth keeping.
Mark Bennett can be reached at 812-231-4377 or mark.bennett@tribstar.com.