After every act of selfless courage, Harriet Tubman could have understandably stopped.
She didn't. Instead, Tubman kept risking her life and safety to, literally, give others freedom.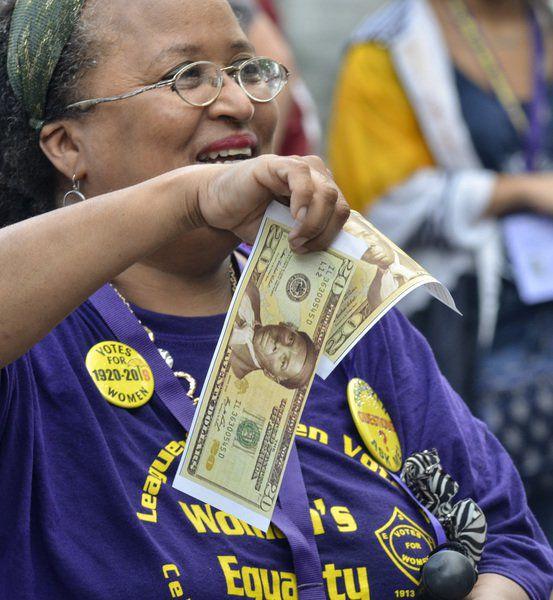 Her story serves as an example of America never resting in its efforts to form a more perfect union. It's worth remembering on Independence Day, but also every day. Tubman's image on a piece of U.S. currency — passed from a factory worker to a supermarket cashier, or from a bank teller to a teenager cashing a first paycheck — might spark a conversation or a Google search of her backstory.
Someday.
Tubman's legacy represents "the best of America," says Crystal Reynolds, a Terre Haute woman who's advocated for years to have the face of the Underground Railroad heroine and suffragette placed on $20 bills by the U.S. Department of the Treasury.
A plan forwarded in 2015 by former Treasury Secretary Jack Lew to put Tubman on the front of $20 bills, and move the existing occupant of that space — Andrew Jackson — to the backside, would've led to the new design's unveiling next month. Its debut was to coincide with the 100th anniversary of the 19th Amendment to the Constitution, when women won the right to vote.
Instead, the plan for the Tubman $20s has been stalled by Steven Mnuchin, the present treasury secretary in President Donald Trump's Cabinet. Mnuchin has cited complications with redesigning currency to prevent counterfeiting for the delay, which he said will drag on past 2026, long after Trump's presidency.
Notably, Trump has become a Jackson fan and placed the controversial seventh president's portrait in the Oval Office. 
Though he was a hero as a decisive general leading U.S. forces in the War of 1812, Jackson as president oversaw one of the darkest federal policies in the nation's history. He pursued the forced relocation of tens of thousands of Native Americans from their lands in the South and Southwest to other regions. That injustice — still affecting Native Americans more than 180 years later — is remembered as "The Trail of Tears." Jackson also was among America's slave-owning presidents.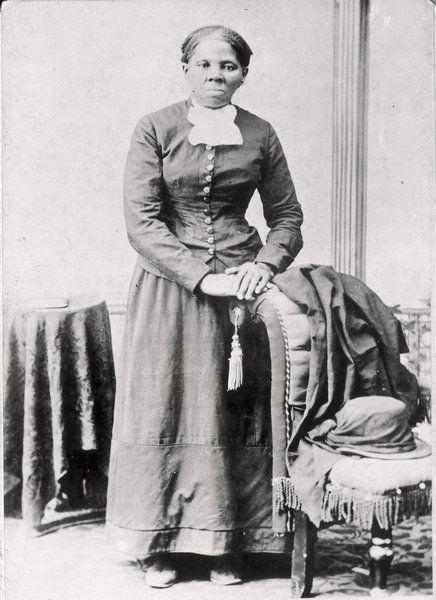 By contrast, Tubman's life story can inspire millions who may feel forgotten as they look at the present images on our money.
Reynolds has distributed replica $20 bills featuring Tubman's image for several years, including at Vigo County League of Women Voters events. Carly Schmitt, president of the LWV's county chapter, said that while the national organization's guidelines prevent locals from actively advocating for the proposal, "we support having Harriet Tubman on the $20 bill."
Reynolds is a longtime educator and historian, who currently works as a case manager for Hamilton Center. Her research includes Black history at Indiana State University.
The Trump administration's stall of the Tubman $20 bill angers Reynolds. Recognition of the abolitionist and suffragette would be particularly relevant with the nation now confronting issues of racial injustice.
"Saying 'Black lives matter' is important, but honoring Black lives is important, too," Reynolds said. "Putting her on that $20 bill says 'Black lives matter,' and also says 'women's lives matter.'"
Tubman put the lives of others, and the freedom of others, ahead of her own safety. She persevered through oppression and danger.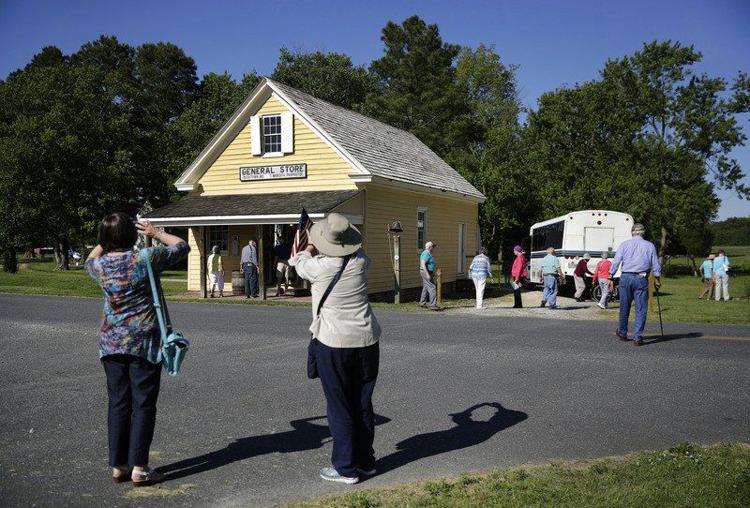 Born a slave in Maryland, Tubman suffered a debilitating head injury, inflicted on her as a teenager by her overseer. She dealt with narcolepsy for the rest of her life, but also experienced religious visions as a result. Her deep Christian faith kept her going.
And, Tubman indeed would need that spiritual support.
Just as her slave-owner's family was about to sell Tubman and her relatives in 1849, she escaped and took along her kin. They followed a network of safe houses and remote paths, famously known as the Underground Railroad, from slavery in Maryland to freedom in Pennsylvania. She could've quit after that heroic act, but didn't.
Tubman kept going back to rescue more enslaved Black people and bring them to Northern states, and later to Canada after Congress passed a further injustice, the Fugitive Slave Act of 1850, which required officials and residents anywhere in the U.S. to return an enslaved person to their owners. Admirers called Tubman "Moses." Police, bounty hunters and slave-catchers plotted to capture her.
Historical accounts say Tubman led hundreds, perhaps thousands, of Black people to freedom through 13 missions. She said none lost their lives in the process. She carried a gun, prayed often and used the stars for navigation.
Once the Civil War began in 1861, Tubman spent three years as spy, cook and nurse for the Union Army. She became the only woman to lead a Union unit into battle, guiding 150 Black troops in a successful venture at Combahee River in South Carolina in 1863.
Years later, Tubman worked to get women the right to vote, tended to the needs of elderly former slaves and built a senior citizen's home on her own property in Auburn, N.Y. Tubman died in that home in 1913, seven years before the 19th Amendment took effect.
That's an amazing life.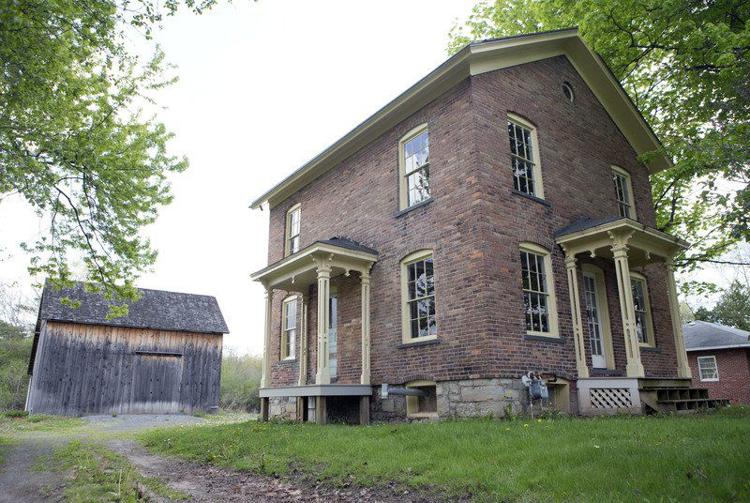 "She followed it right through. Her entire life is an example of service and commitment to freedom," said Anne Bailey, professor of history at Binghamton University and director of the Harriet Tubman Center for Freedom and Equity on that campus, south of Auburn. The center opened last year.
The cause to put Tubman's image on U.S. currency — launched under President Obama and kept alive by advocates around the country such as Reynolds in Terre Haute — could help the human rights icon touch even more lives today.
"She's very much a person who helped to bring us to the place we are now, in terms of modern America," Bailey said by phone Tuesday. "She fought for the cause of freedom. And, given that she fought for the cause of freedom, she deserves to have her rightful place alongside others who also did, obviously like Abraham Lincoln, Thomas Jefferson and George Washington. And, the fact that she's a Black female — if we do put her on the $20 bill or whichever bill they choose — I think it will really do a lot to uplift Black female voices in this society and other groups which are marginalized."
Just as Harriet Tubman never stopped helping others, the effort to commemorate her shouldn't stop either. America would benefit.
Mark Bennett can be reached at 812-231-4377 or mark.bennett@tribstar.com.