The open road, a car and the chance to explore the country. Ah, freedom.
Route 66 and its quirky motels, mom-and-pop diners and oddball landmarks beckoned Americans ready for adventure in the middle of the 20th century. Some Americans, that is.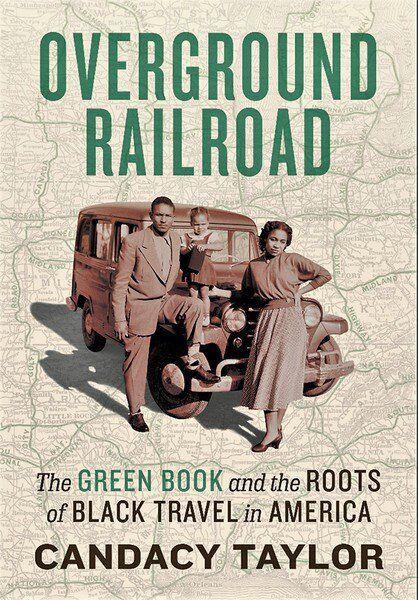 The famed highway bisected 88 counties from Chicago to Los Angeles in the 1930s, '40s, '50s and '60s. Forty-four were "sundown" counties then. That meant Black people had to leave by 6 p.m. They weren't welcome to stay in a hotel, buy gas, eat dinner in a restaurant or roll a few frames in a bowling alley. Those towns had all-white populations by design.
So, a road trip for a Black family — on Route 66 or any other U.S. thoroughfare — was more complicated than unfolding a map and heading west, east, north or south. Stopping for rest, fuel or food at the wrong business in the wrong town could cost them their lives.
"It was very dangerous, and it was really scary, because you had no idea what to expect," said author and photographer Candacy Taylor, who's researched the topic for the past seven years. "You had to be so prepared to be a Black family to travel. And it's a wonder that people did it anyway."
Indeed, many intrepid folks made those journeys aided by the "Green Book." The paperback guide for Black travelers featured crucial listings of businesses that welcomed visitors of color. Victor Green — a Black mail carrier from New York City's Harlem neighborhood — founded the "Green Book." It was published from 1936 to 1967. 
Taylor explains Black travelers' predicaments and more. She weaves in other consequences of racism confronting those Americans during the "golden age of travel" and beyond, in her powerful new book, "Overground Railroad: The 'Green Book' and the Roots of Black Travel in America."
I made the book my summer reading project. (I'm a slow reader.)
Racist obstacles didn't just exist in the South. Blacks passing through Northern states, like Indiana and Illinois, needed tips on safe spots, too. Terre Haute, for example, had just two Black-friendly places listed in the 1956 "Green Book" — the Booker Hotel and the Dreamland Cafe, both on Cherry Street. Illinois had more than 400 sundown towns, compared to 13 in Mississippi, Taylor said.
She was researching a book on Route 66 when she stumbled upon a copy of the "Green Book." Taylor's focus and topic of her own book changed.
"This idea of freedom and road-tripping in the car and all the nostalgia that's wrapped around Route 66 was even more disturbing once I learned about the 'Green Book,'" Taylor said in a phone interview Tuesday.
Yet, the "Green Book" didn't dwell on the specific and very real barriers, injustices and dangers. Instead, it highlighted "making a way out of no way, which Black people have done from the beginning," as Taylor put it. The "Green Book" lit their path.
"There were precautionary things, but [the 'Green Book'] was in the spirit of, like, 'Let's do this and be like any other American. And let's have fun. And let's go to the places where we can be comfortable and safe. And let's focus on that,'" Taylor explained. "It was an incredible discovery."
"Overground Railroad" explains how the "Green Book" emboldened Black Americans, but also the harsh backstories of racism that forced such a travel guide to even exist, from being denied car insurance and bank loans to being told nearly vacant motels were full. Taylor, a 49-year-old cultural documentarian from Harlem, has traveled more than 50,000 miles to visit nearly 5,000 of the 10,000 sites listed in the "Green Book" across the U.S. Fewer than 5% are still in operation and about 20% still stand.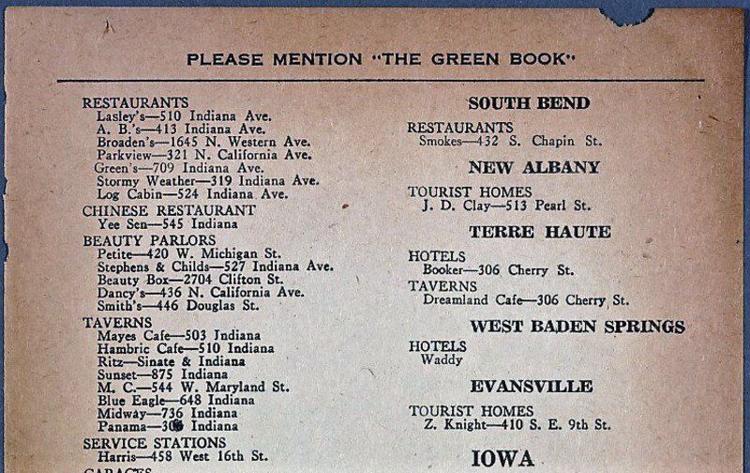 Most businesses saw their foot traffic wane after the Civil Rights Act of 1964 opened doors to previously whites-only businesses and entities. Hotels, eateries, nightspots, salons and barbershops once listed in the "Green Book" fell into disrepair, along with their surrounding neighborhoods, and often got torn down through urban renewal projects or the construction of the interstate system.
Taylor deftly documents the sad loss of those landmarks and the reasons behind their demise. She also celebrates those preserved, such as the Hampton House in Miami. Martin Luther King Jr. rehearsed his "I Have a Dream" speech there. Cassius Clay became Muhammad Ali there.
King and Ali, and visitors of any race, were welcomed at the Hampton.
The places where they would be turned away were more numerous. It didn't matter whether a Black traveler or migrant passed through the nation's North, Midwest and West. It happened everywhere.
Racism hasn't disappeared from any region of the country since then, of course. As Taylor drives from her home in Harlem to one "Green Book" site after another, she sees that signs of lingering racism in 2020 aren't confined to the South.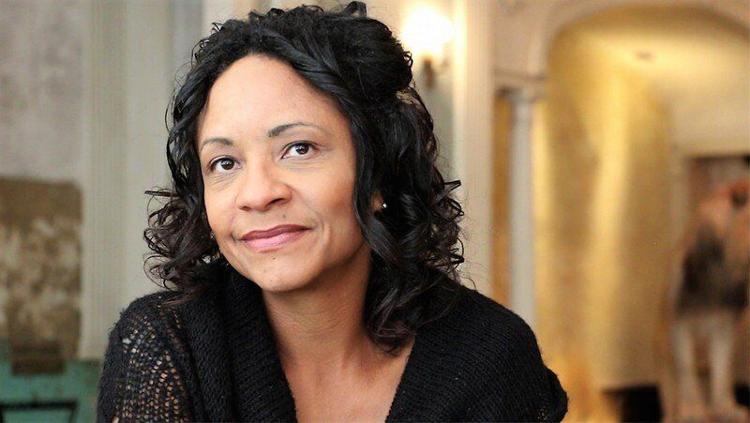 "When I've been out on the road for months at a time, I see more Confederate flags in the Midwest or maybe even upstate New York than I did in the whole state of South Carolina," Taylor said. "So this idea that somehow the North is absolved of or above racism is really wrong."
Her research involved a personal inspiration. Her late stepfather, Ron Burford, became a source of firsthand knowledge. The former Marine and law enforcement professional grew up in Tennessee. And once Taylor began her research project, Burford began sharing boyhood stories that she'd never heard before, like the night his cousin ran away, fearing the Ku Klux Klan was about to lynch him, never to be seen again.
Burford's open-hearted talks created a breakthrough in his relationship with his stepdaughter.
He died a week before she began the writing process. Taylor determined to finish the book in his honor. She opens "Overground Railroad" with one of Burford's recollections.
It was the story of the chauffeur's hat.
Young Ron sat in the back seat behind his dad and mom in the front seat of their sharp 1953 Chevy one day. They were traveling north toward the Tennessee state line. A sheriff pulled them over. Ron was emphatically told to keep silent. The sheriff wanted to know where Ron's dad had gotten such a car, why they were there, and who his passengers were.
His father gave the sheriff a fictional explanation. He said the car belonged to his boss, the woman beside him was his boss's maid, the boy was her son, and he was driving them home.
The officer demanded to know where the Black man's chauffeur's hat was. It was hanging behind the driver's seat. The wary sheriff let them drive off.
Black men who owned cars in those days routinely kept a chauffeur's hat hanging inside for that very reason.
Taylor had never heard of the chauffeur's hat ruse. Many readers of "Overground Railroad" hadn't either, nor were they aware of the other pitfalls facing Black Americans. The most common feedback from readers, white or Black, has been: "Thank you, because I didn't know this."
The guidance to safety in the "Green Book," allowing Black people to experience the freedom of the open road like any other American, should be remembered as an inspirational triumph.
Taylor said that is true "especially for Black people to say, 'We were fabulous. We did this, in spite of all these forces that were against us, and look at what we've accomplished.'"
Mark Bennett can be reached at 812-231-4377 or mark.bennett@tribstar.com.