If only the atmosphere of those three winters in Terre Haute could be bottled up.
People here changed when Larry Bird, surrounded by a corps of capable teammates, performed college basketball magic in a trio of seasons as an Indiana State Sycamore. Strangers struck up "can-you-believe-last-night's-game?" conversations in grocery store lines and across tables at diners. Farmers and beauty shop operators wrote poems about the team's exploits and mailed their rhymes to the city's newspapers. Locals suddenly put their Indiana, Purdue and Notre Dame apparel in the closet for awhile and started wearing "I'm A Bird Watcher" and ISU T-shirts in support of their hometown team. Mom-and-pop cafes, corner taverns and barbershops — always prime spots for the latest news — got busier.
Folks were … well, uh, kind of, dare I say it … proud of Terre Haute.
The guys from the Bird era's pinnacle season, 1978-79, reunite Saturday for the 40th anniversary of that 33-1 NCAA Finalist team. Memories will flow as Bird, Nicks, Miley, Gilbert, Reed, Heaton, Staley and Co. gather in Hulman Center, where the current Sycamore team plays Loyola at 2 p.m. Recollections tend to be exaggerated as decades pass, but it's hard to embellish what those players accomplished on that rubbery Tartan court and in arenas elsewhere. There are photographs and films, after all. It really happened. I saw it. Thousands of others did too.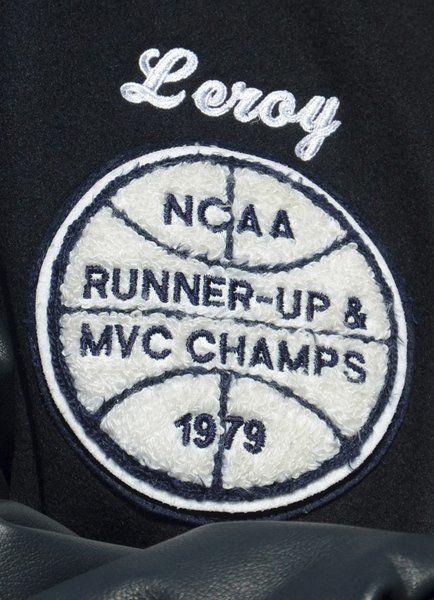 I also saw my hometown like itself, for once. We stopped apologizing for being Terre Haute.
We developed a communal sense of humor. In the middle of the '78-79 season, rock-star-caliber comedian Steve Martin performed in Hulman Center, found nothing to do or eat downtown and a few months later declared Terre Haute "Nowhere USA." The town's response? Mayor Bill Brighton invited Steve back, he accepted, and instead of brandishing pitchforks and lanterns, a throng of Hauteans cheered the absurdist comic, played along with the joke and greeted his return tour of the town with goofy signs like, "Welcome, Dean Martin."
The teenage and 20-something Sycamore basketball players indirectly inspired Terre Haute's classy reaction to Martin's tongue-in-cheek jab. They weren't fazed by skeptics in the upper echelon of college hoops, such as NBC analyst Billy Packer, who repeatedly dismissed ISU as unworthy of mention alongside the game's traditional blue bloods. Bird and the guys kept their composure and played better and better.
Hauteans explained the transformation the city experienced in a look-back story I wrote in 1997.
The town not only weathered the Steve Martin saga during the Bird years, but also political turmoil in Brighton's final years in office. "Larry Bird came along when the whole town needed a lift," the late Mayor Pete Chalos, who replaced Brighton, told me in '97. "It was terrific excitement. I haven't seen Terre Haute as excited about something like that for a long time."
The first sellout game at Hulman Center happened just 23 games into Bird's first season of eligibility at ISU. The governor showed up wearing an "I'm A Bird Watcher" shirt.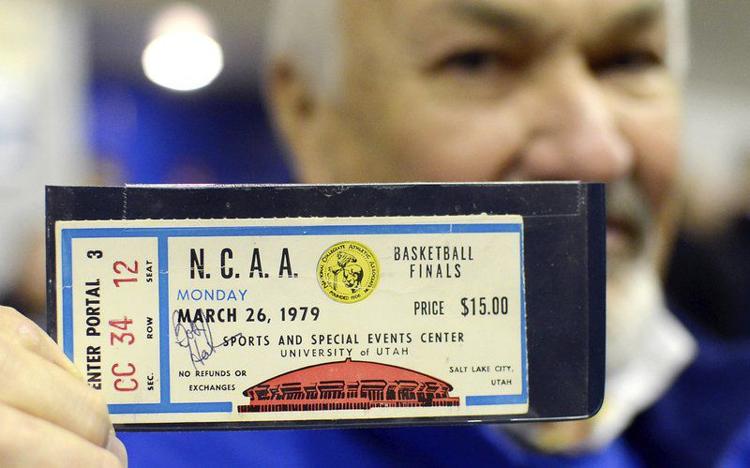 Downtown restaurants were abuzz with chatter on mornings after games. "On game nights, the bar was packed," George Azar, proprietor of the Saratoga Restaurant, recalled in '97. "Those that couldn't get [into Hulman Center] would come in here and watch it on the TV."
The Sycamores' feats even got referenced during church services, such as the weekly announcements at Central Presbyterian Church. "At times, a statement would be made in church, a layman would say, 'Well, we won again,'" the Rev. John Chironna remembered in '97.
"We" meant the Sycamores and the community supporting them. "Larry Bird brought the community together and gave it some meaning," Chironna added.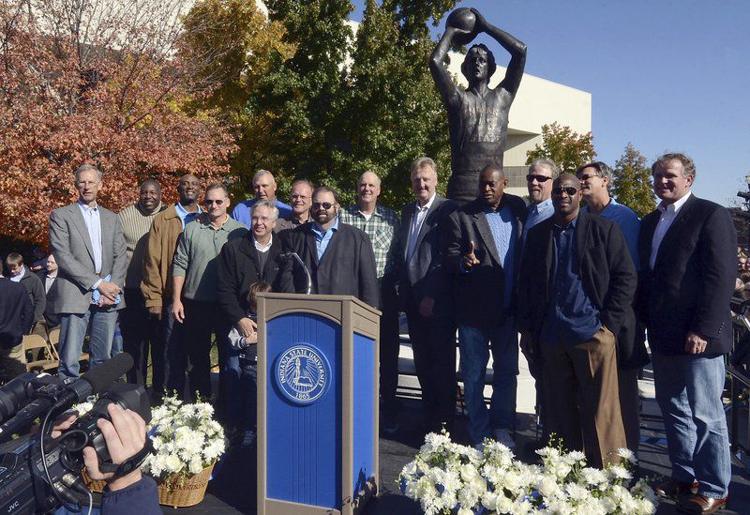 A player like Bird comes along once in a lifetime. Lord knows, ISU and Terre Haute have come to realize that in the 40 years since. Yet, the pride, class and enthusiasm generated by that basketball team emerged in everyday people all over the city, from the mayor and the bankers to truck drivers and grocery clerks, to the college students. So, the same components for such strong community confidence and resolve exist today. A rare collection of Sycamores coaxed it out of us four decades ago. What will it take next time, if there is one?
Mark Bennett can be reached at 812-231-4377 or mark.bennett@tribstar.com.