The 2016 presidential election outcome convinced Emerson College polling program director Spencer Kimball to add Vigo County to the school's 2020 list.
As the world knows now, Republican reality TV star and real estate mogul Donald Trump won the Oval Office four years ago through the Electoral College, despite Democratic rival Hillary Clinton getting nearly 3 million more popular votes. Numerous polls — including the one done by Emerson College — predicted Clinton would win the White House.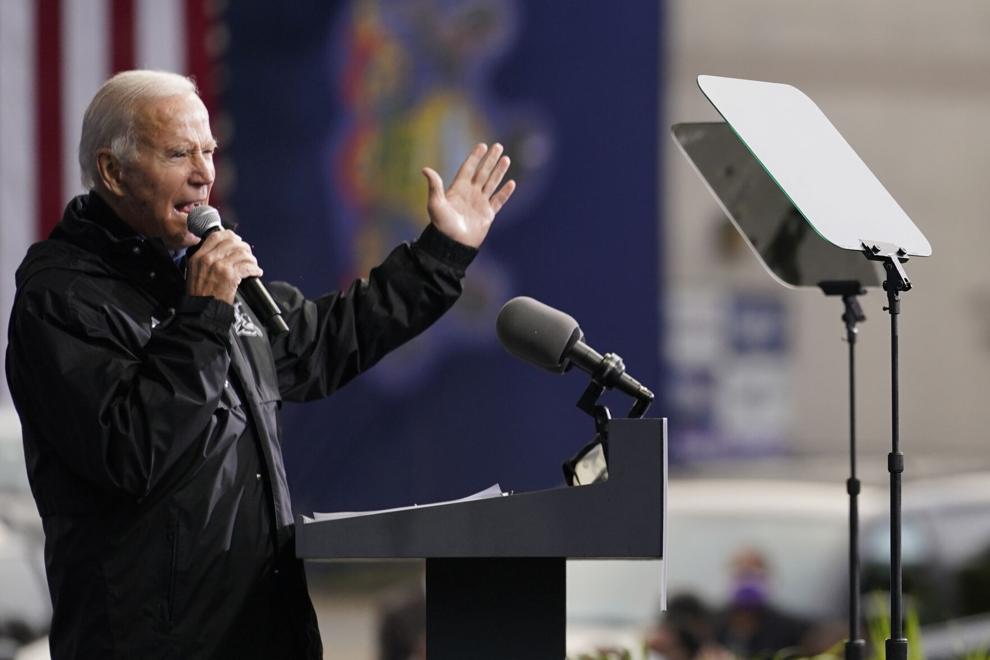 Vigo County voters favored Trump by nearly 15 percentage points. That result further reinforced Vigo's status as the nation's presidential bellwether county. Vigo voters have favored the winning candidate in 31 of the past 33 elections.
Kimball, an assistant professor of communications at the 140-year-old liberal arts college in Massachusetts, told his classes, "This is our Magic Town, USA," he recalled Monday.
So, the Emerson Polling Society surveyed 500 Vigo County likely Republican, Democratic and independent voters last Friday and Saturday, using texts to cellphones. It showed a dead-heat between the incumbent Trump and his Democratic challenger, former Vice President Joe Biden. Forty-eight percent said they were likely to vote for Trump, and Biden received the same percentage. Three percent indicated they had already voted for third-party candidates, or were going to do so.
None of the 500 respondents were undecided. Most voters have made up their minds.
Nationally, Emerson has Biden leading Trump 51% to 47%.
Surveying Vigo County proved to be worthwhile for Emerson's efforts to gauge the national mood, Kimball figures.
"We've got to think that if [Vigo] is a bellwether, the country is going to shift to the left from the last time," Kimball said.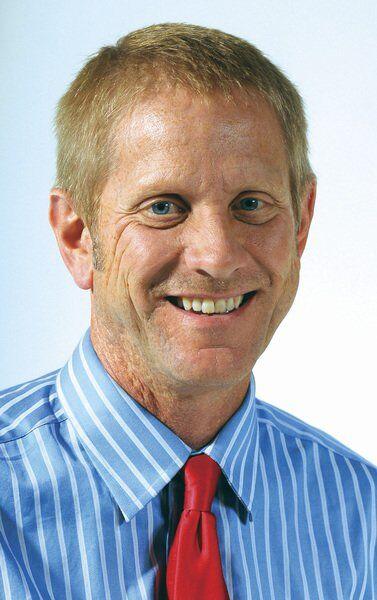 Indeed, if support among Vigo Countians is evenly split between Trump and Biden, the president's advantage here has significantly diminished. Trump beat Clinton by 14.97 percentage points in the county four years ago. Only one president has won Vigo County by a double-digit margin and then lost the next election — Herbert Hoover in 1932.
Vigo's demographic trends also provide a possible window to the nation's stances. Trump has an approval rating of 49% in the county, according to Emerson's data. By contrast, Biden leads among Vigo's independents 50% to 44%. Trump has retained his base in rural Vigo County, the poll said. However, Biden trails Trump by 64% to 32% among rural voters, narrowing the gap Trump held over Clinton in 2016, when he won that category 63% to 20%.
Clinton led Trump among college-educated voters here 56% to 33%. This fall, Biden leads Trump by a wider margin in that group, 63% to 30%, Emerson's poll showed.
As for gender, "Trump is doing well with males, but struggling with females," Kimball said. "Biden is picking up some male votes from those who supported third-party candidates last time."
The economy ranked as the most important issue locally, with 38% of voters rating it so. As for the COVID-19 coronavirus pandemic, 45% of Vigo County respondents to the poll consider the virus a major threat to public health in America; 27% call it a moderate threat; 20% a minor threat; and a surprising 7% say the disease is no threat at all. Biden voters think coronavirus is a major threat. The most prevalent response among Trump voters (38%) is that it's a minor threat.
The text-to-cellphone polling method was used in 2018 by Emerson, and Kimball termed it "more representative" than the college's traditional automated-calls-to-landlines format. Kimball added that the text-to-cellphone "is a new method with a limited track record."
Like many presidential pollsters in 2016, Emerson projected a Clinton victory, with a 323-215 edge in the Electoral College. But, Kimball said, "We certainly saw a pathway for Trump" then. This year, 23 million new voters will cast ballots, according to estimates. "And that's a really big wild card," Kimball said.
As for Vigo County's ability to mirror the nation again, the college poll's dead-heat projection here includes a 4.3% margin of error.
"That's why we have elections and not just polls," Kimball said.
Mark Bennett can be reached at 812-231-4377 or mark.bennett@tribstar.com.