A man who barricaded himself inside a Terre Haute KFC restaurant died of self-inflicted injuries Monday afternoon.
Police did not release the name of the man, who was an employee at the restaurant at Lafayette Avenue and Fort Harrison Road.
The incident began prior to 11 a.m. Monday when police said the man was brandishing a pair of scissors and threatening other people inside the restaurant. Those people fled the building, and when police arrived the man was the only person inside the KFC.
Police were staged outside the building with the special response team, canine officers and paramedics from the fire department.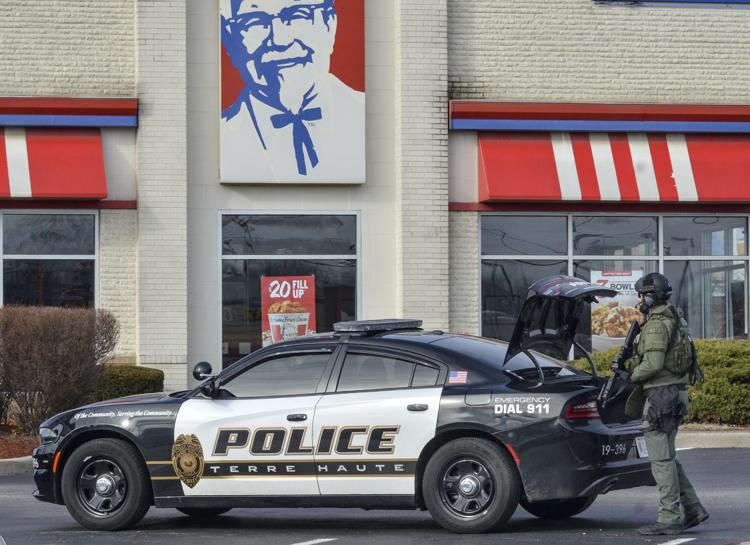 Police were able to contact the man on the phone multiple times, said public information officer Ryan Adamson, but he eventually stopped communicating. Officers planned to wait until the man surrendered, Adamson said, but they became concerned when the man stopped responding.
Officers sent a robot equipped with video into the building. When officers entered, they found the man lying face down and unresponsive.
He was taken to a local hospital, where he later died of self-inflicted injuries, police said.
Lisa Trigg can be reached at 812-231-4254 or at lisa.trigg@tribstar.com. Follow her on Twitter at TribStarLisa.