A Vigo County man sentenced to 40 years in prison in the September 1998 stabbing death of a West Terre Haute teenager has died.
Clinton Bryan Mackey, 39, formerly of West Terre Haute, died Saturday according to the Indiana Department of Corrections.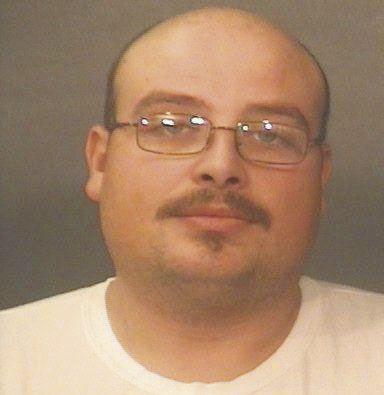 An autopsy conducted Monday determined his manner of death to be suicide caused by asphyxia due to hanging.
IDOC spokesman Dave Bursten said Mackey was alone in the shower at the time of his death. He was an inmate at the New Castle Correctional Facility, a medium security facility with an average population of 3,090.
Mackey was charged in January 2014 with murder in the death of Erika Case, 19, after a cold case investigation by the Vigo County Sheriff's Office with assistance from a team from the Cold Justice television program on the TNT cable network.
Mackey pleaded guilty to voluntary manslaughter in July 2015 and took a 40-year sentence. The state agreed to drop the murder charge, and Mackey agreed not to appeal his conviction.
Court records state an autopsy revealed Case had been stabbed 33 times, with most of those wounds concentrated on the lower face, neck and chest. She also had defensive wounds to both arms. Witnesses said Mackey and others had been with Case on the night of her death.
Mackey was a suspect at the time of the initial homicide investigation, but no charges were filed at the time. Mackey later moved out of Indiana, relocating to Vinton, Iowa.
Former Vigo County Sheriff Greg Ewing said he was shocked when he learned Wednesday of Mackey's death in prison.
"That was one of the cases I'll remember — when we called in Cold Justice and were able to close the case for the Case family," Ewing said. "I remember going to Iowa to pick him up, and I met his wife. She said she had no knowledge of the crime."
Ewing said Mackey and his wife had two small children at the time of his arrest.
"As I've said all along, there were several victims in this case. Not only Erika Case and her family, but also the wife and children of Clinton Mackey," Ewing said.
Leslee Mackey, who continued to live in Iowa, filed for divorce from her husband in 2018. That divorce was granted in October 2018 while Clinton Mackey was at the Pendleton Correctional Facility.
Though Mackey agreed not to appeal his conviction in his plea agreement, he did file a petition for post-conviction relief in 2018.
In his hand-written petition, Mackey claimed ineffective counsel by defense attorney Joseph Etling. Mackey claimed his motion to suppress his confession to police was denied by the court, and Etling did not pursue an appeal of that denial.
Mackey later withdrew that petition.
In May 2019, Mackey was charged with two counts of battery by bodily waste on a public safety official, a Level 5 felony.
Online court information shows the battery incident occurred in January 2019 while Mackey was in custody at Pendleton. That case remained pending in Madison Circuit Court 6 at the time of his death.
Vigo County Prosecutor Terry Modesitt said Wednesday Mackey's death struck him as tragic for two families.
"I am very glad we were able to solve the murder case for the Case family," Modesitt said. "It is unfortunate Clint Mackey chose not to serve his sentence for the murder he committed. This case is a tragedy for both families involved."
Lisa Trigg can be reached at 812-231-4254 or at lisa.trigg@tribstar.com. Follow her on Twitter at TribStarLisa.