The Indiana Gaming Commission on Monday afternoon declined an offer from Greg Gibson's gaming company, Lucy Luck Gaming LCC, to resolve its appeal of the state's refusal this summer to renew Lucy Luck's license for a Vigo County casino.
However, it appears the commission will reach out to Lucy Luck with a counter offer.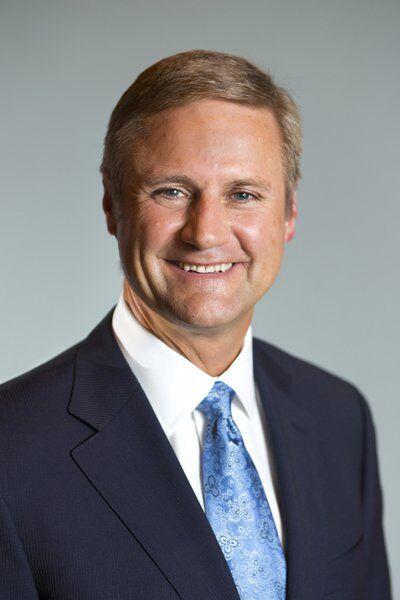 Lucy Luck, whose licensure appeal is set for a status hearing before an administrative law judge on Tuesday, made the following offer, according to the commission staff's presentation to commissioners at Monday's meeting:
• The commission would renew Lucy Luck's license.
• Lucy Luck would dilute Gibson's ownership and compensate any minority owners.
• Lucy Luck would then sell its license or turn it over to Hard Rock International or a "similarly situated" gaming company.
Upon questioning, the panel's staff informed commissioners that Lucy Luck was in no better position regarding corporate staffing nor, to the staff's knowledge, qualified financing, than it was when the license renewal was rejected in June.
Further, staff informed commissioners, communication with Lucy Luck had been little to none.
On a 4-0 vote, with Commissioner Daniel Housman abstaining, the commission rejected the Lucy Luck offer. Voting to reject were Chairman Michael McMains, Vice Chairman Marc Fine, Commissioner Jason Dudich and Commissioner Susan Williams.
However, Fine then suggested a possible counter offer.
In broad strokes, that would include returning to Lucy Luck its licensure fees after the fees of the company selected for the Vigo County license are in hand. In return, Lucy Luck would end all litigation and vow not to file further litigation.
As suggested by Williams, commission staff also will begin looking into the outright revocation of Lucy Luck's license — as opposed to its current "not renewed" status. Williams said, and other members agreed, that revocation could be an option if its settlement offer to Lucy Luck is rejected.
Commission staff said it would take roughly 15 days for them to prepare such paperwork for the commissioners to consider.
In June, the commission issued an order declaring Lucy Luck was ineligible for renewal of its casino owner's license. The commission said a qualified executive team had not been established and that Lucy Luck's financing was incomplete.
In July, Lucy Luck filed an appeal with the commission and the Indiana Office of Administrative Law Proceedings. Lucy Luck sought a stay of the commission's order denying the license renewal.
Elizabeth Gamboa, an administrative law judge, stayed order. A status hearing on the Lucy Luck appeal is set for Tuesday and a formal hearing is set for December.
Now seeking the Vigo County license are HR Terre Haute LLC (Hard Rock) along with CDITH LLC (Churchill Downs), FHR-Atlas LLC (Full House Resorts) and Terre Haute Entertainment LLC (Premier Gaming Group/Terre Haute Holdings LLC).
Hard Rock has received resolutions of support for selection of the casino license from the Vigo County Council, Terre Haute City Council and the Vigo County Board of Commissioners.
Gibson is a minority owner in Hard Rock's northwest Indiana enterprise and has a minority interest in its Terre Haute bid.
The Tribune-Star has attempted to reach Gibson for comment this afternoon, so far without result.
Contact Mark Fitton at 812-231-4333 or mark.fitton@tribstar.com.