While a viable case for impeachment exists, a "quick and shabby" legal proceeding in Congress may undermine the effort and still fail to hold President Trump accountable, says one political scientist.
Terrence Casey, professor of political science at Rose-Hulman Institute of Technology, was responding to the U.S. House's impeachment of President Donald Trump on Wednesday for "high crimes and misdemeanors" — specifically, for inciting an insurrection against the federal government at the U.S. Capitol.
Trump is the only U.S. President to be impeached twice.
Casey believes there is a reasonable case to be made for impeachment.
"I think there really was a direct connection between [Trump's] speech and the riot that occurred at the Capitol — not only interfering with the election but also in a sense an attack of one branch of government on the other," he said.
But, as a practical matter, "He's going to be out of office in less than a week. There really is almost zero possibility of this actually being done in that space of time," with the process being completed in both the House and Senate.
"It doesn't support the broader principle of upholding the rule of law to do some quick and shabby impeachment proceeding," Casey said.
If the Senate takes up the matter after Trump leaves office, there may be many senators who say there is no point in voting to impeach because he's out of office, Casey said. "Granted, there is the potential penalty of not being able to hold office in the future — which is the rationale for doing it later."
Much of the argument he's hearing involves people saying, "We can't let something like this pass, we have to have some accountability. The problem is if we have an impeachment and he is again acquitted, that's not going to achieve accountability, either," Casey said.
Another practical matter involves interference with the incoming Biden administration. The Senate will have a tough time doing everything it needs to do to get the new administration up and running and holding an impeachment procedure at the same time, Casey said.
If action is delayed too long, that undermines the argument "this was something so vital and so important we have to do it right now," Casey said. "Unfortunately, even though I think there is a reasonable case to be made here, I'm not seeing a lot of good options as to how to hold Trump accountable for what he did."
GOP silence on Trump's actions
Matt Bergbower, Indiana State University professor of political science, noted that Republicans opposed to impeachment objected to procedure because the matter didn't go to the Judiciary Committee first with the opportunity to present evidence. They criticized fast-tracking the process and bringing impeachment proceedings to the floor for a vote after just a few hours of debate.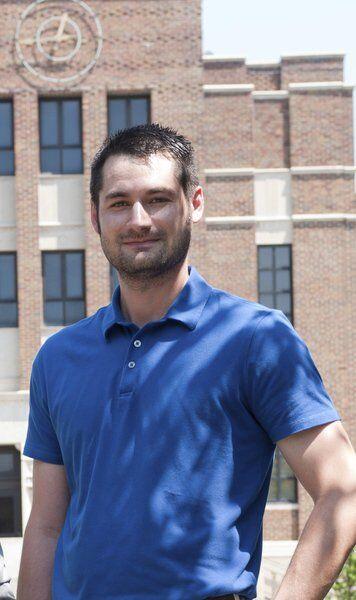 But they largely remained silent on Trump's actions, he said.
Bergbower believes there was grounds for impeachment; Trump's speech was not protected by the First Amendment because it incited violence at the Capitol.
Also, impeachment is the only mechanism Congress has to hold President Trump accountable, he said.
Bergbower is interested in knowing if there will be any type of bipartisan effort to make sure Trump is not able to run for president again; the 14th Amendment has language related to that issue, he said.
Congress could act based on Section 3 of the 14th Amendment, which would bar the president from holding another federal office if he is found to have "engaged in insurrection or rebellion against" the Constitution of the United States, according to a recent opinion piece in the Washington Post.
'Actions have consequences'
Sister Barbara Battista, the social justice promoter for the Sisters of Providence and a veteran protester, believes "actions have consequences and I am convinced that as a nation, to move forward, we need to see consequences for what happened," not only for the events of Jan. 6 but events leading up to Jan. 6.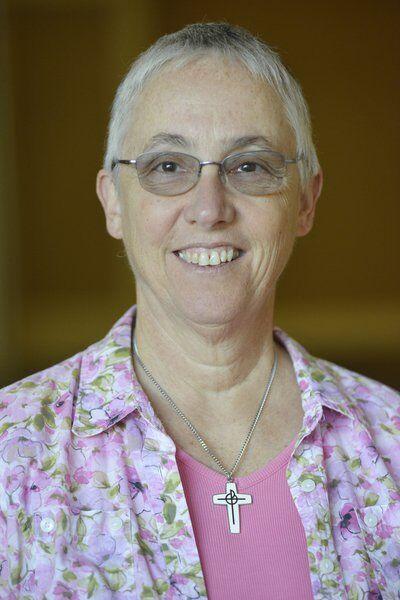 "It sure seems like our president needs to be held accountable," she said. Events leading up to Jan. 6 included Trump refusing to accept results of the election, describing it as a "rigged" election and filing lawsuits. "It set the stage for some of this," she said. "Those actions have consequences, too."
Battista believes that "as a nation right now, we have to really do some soul searching. We need to work toward legislation and public policy that will promote the common good."
'A huge hypocrisy'
State Rep. Bruce Borders, R-Jasonville, said what is happening "is all huge hypocrisy. It's skim milk masking as whole milk. Nancy Pelosi had no problems with the Black Lives Matter riots that occurred, with the Antifa riots that occurred ... and property being destroyed. Now all of a sudden, she's worried and concerned."
The state legislator added, "These same people who are screaming about these protesters know the vast majority — 99.9% —were not rioting [last week]; they were there peacefully."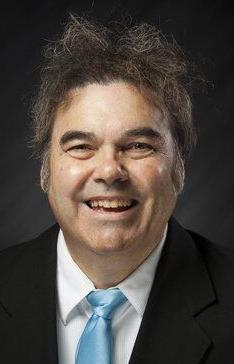 In addition, Senate Majority leader Mitch McConnell has already announced the Senate won't meet until Jan. 19, the day before Joe Biden's inauguration, Borders said.
"This nation is on the verge of a civil war," Borders said. "I think Americans are finally waking up. ... There are people out there that want to destroy our liberties, whether they be religious liberties or right to free speech."
Sue Loughlin can be reached at 812-231-4235 or at sue.loughlin@tribstar.com Follow Sue on Twitter @TribStarSue.