Vigo County voters will determine two new county commissioners in the Nov. 3 election as incumbents Brad Anderson and Judith Anderson are not on the ballot.
That leaves two district seats open on the county's board of commissioners.
In District 2, Republican Chris Switzer and Democrat Pat Goodwin are running.
In District 3, Republican Mike Morris and Democrat Jeff Fisher seek the open seat.
All county voters may cast a ballot in a county commissioner race, no matter the district in which the voter resides, as a commissioner will serve both the district for roads and bridges but also the entire county for countywide ordinances.
In District 2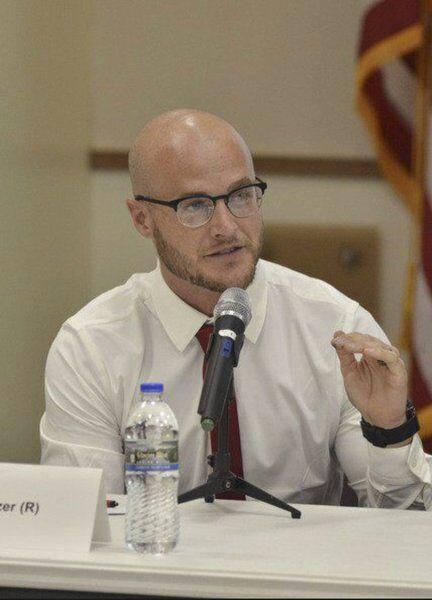 In District 2, Switzer said record in his first term on the Vigo County Council shows he is best candidate, while Goodwin said his more than two decades of experience as engineer — including serving as city engineer for Terre Haute — makes him the best candidate.
"My leadership, integrity and character speak for itself," Switzer said. "I am always positive, forward thinking, and inspired by our community. My arguments as your current elected leader are always backed by facts rather than opinions. I am not indecisive, I do not discredit anyone for their opinion, and I understand current frustration with elected leaders."
Goodwin said he always is "looking for the next thing I can do to move Vigo County in a positive direction. In my time at the city, I sat on numerous boards and committees, giving me knowledge of how local government operates. I was involved in updating a number of codes and regulations that are still in place to this day. I helped with master planning efforts for our Comprehensive Plan, trails, sewer systems, and unified zoning. My civil engineering background gives me a depth of understanding when it comes to roads, bridges and drainage systems," he said.
Maintaining county roads is a large function of commissioners. Switzer said. While on the County Council, he voted for a restructuring of the county highway department, creating a new Geographic Information System (GIS) department.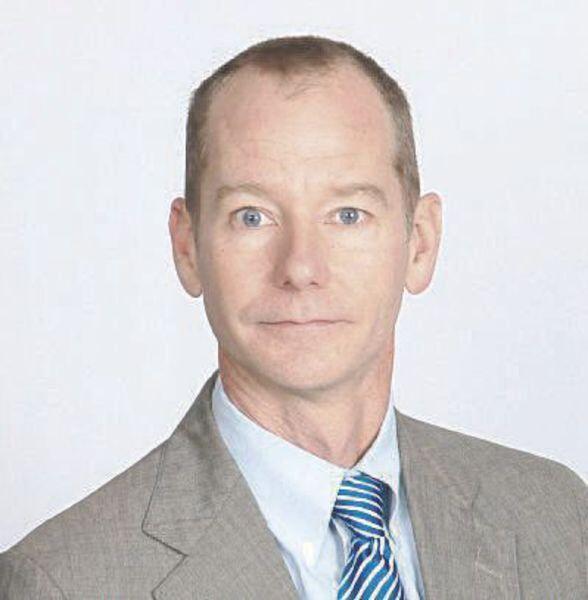 "This will allow county employees to have iPad devices and specific software to better maintain, understand, and effectively prioritize all road, ditches, and bridge issues. This should expedite the process and make it much more efficient. It will also allow members of the community to use an app or website to report information about trouble areas," he said, adding he supports efficient and modern solutions.
Goodwin said he supports the highway department restructuring, but said it is just the first step.
"The next important step is to improve the way we use data to make decisions about how much is budgeted for this type of work and what the most important needs are," Goodwin said. "The funding for infrastructure should reflect the work that needs to be done, not the other way around. It is vitally important that we always start the budgeting process by setting aside enough match money for projects that are eligible for federal and state funding. We should never miss out on grant money due to a lack of local match."
Legislatively, Switzer said he thinks the county could work with a firm "to evaluate our ordinances to ensure we are making the best decisions for success, especially if there are specific areas for improvement that other communities similar to ours have successfully addressed," Switzer said. He added commissioners can work with stakeholders and residents to determine community priorities.
Goodwin said efforts should be made to reduce "conflicting rules between city and county government. This is especially true with county and city ordinances. We should take every opportunity to work towards unifying these codes wherever possible. The commissioners should partner with the (Terre Haute) City Council to proactively take steps in this direction."
In economic development, Switzer said he is a small business owner and advocate. Switzer said to bolster the local economy "and attract potential business development, we need to make sure we are utilizing resources available to our community. This will help our residents and workforce access education, training, and employment opportunities with upward mobility. As we continue to build a well-skilled community, local entrepreneurs and outside companies will be empowered to create and sustain businesses here."
Switzer said his top priority as commissioner "is to help local businesses and residents overcome the economic and mental health impacts of COVID-19. We are all facing barriers related to the pandemic, but I believe we can use these challenges to build resiliency, grit, and strength in our families and local economy. I am unwilling to accept the common apathetic and negative outlooks about our town."
A key priority for Goodwin is "to market our community and bring new visitors, business, and residents, we should be known for something special. I believe that we should set a goal to be the outdoor recreation capital of the Midwest," adding the county has Griffin Bike Park, Wabashiki Wetlands and a robust parks system.
Goodwin said he wants "to create a place where businesses will want to locate and can thrive. Studies show that successful mid-sized communities need to provide quality of life to do that. We must invest in ourselves. In addition, a healthy economy is reliant on a healthy community and a skilled workforce. We should shift focus to initiatives that improve educational attainment and public health, both physical and mental."
In District 3
In District 3, both Morris and Fisher point to experience.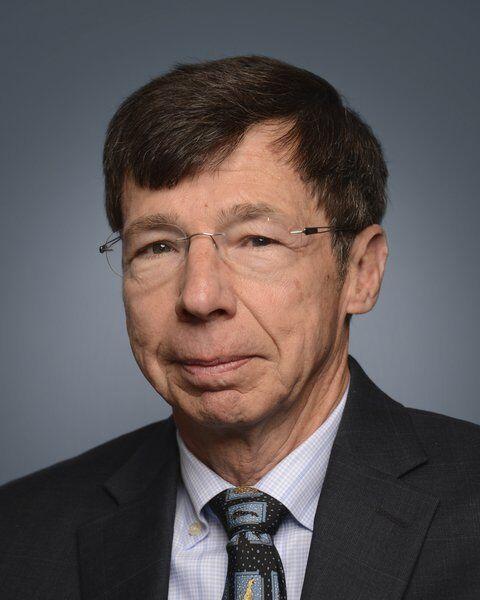 "With 10 years experience on the County Council, I am uniquely qualified to be a commissioner. I am familiar with all county offices. I know their responsibilities and their financial needs," Morris said. "A commissioner works with all of these offices and needs to be proactive to meet there needs as they pertain to the commissioner's responsibilities. I will be that commissioner."
Fisher refers to his more than 31 years on the Terre Haute Fire Department, where he has served as fire chief since 2008. Fisher said he is retiring as he seeks to be elected as a full-time commissioner.
"I have the leadership skills, financial responsibility and knowledge needed to move Vigo County forward," Fisher said. "Relationships and communication are key components in any organization and I have both. I have had the pleasure of leading one of the largest fire departments in our area and I believe this responsibility has given me the experience needed going into the commissioner's office."
Morris and Fisher each said they support a reorganization last year of the county's highway department, being placed under the county engineer, as a key to improving county roads.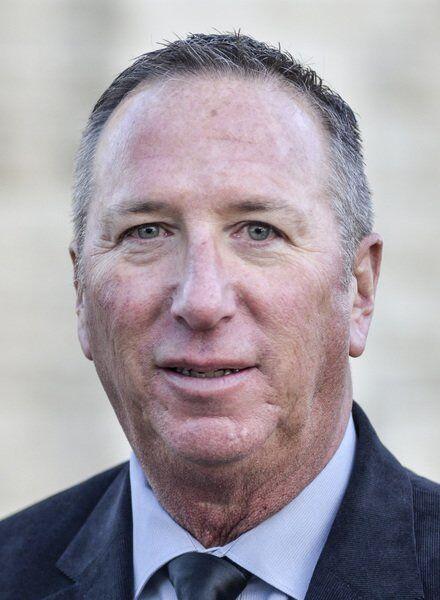 "I helped with the reorganization of the county highway department to make these improvements," Morris said. "The new program is managed by our very capable county engineer and the roads are improving daily. I would continue to support the program by improving out highway department's equipment."
Fisher said, "The implementation of the county's new Geographical Information System (GIS) will be able to monitor these areas closely and document the much-needed improvements. These areas will no longer go unnoticed and get the attention they need," he said, adding he would also seek available grants for roads.
As the legislative branch of county government, Morris said commissioners need to enforce current ordinances and communicate to make improvements. Fisher also said current ordinances should be followed and enforced, giving an example of a responsible bidder ordinance.
"We need to update and strengthen this ordinance to continue to give Vigo County and the taxpayers the protection that is required from transient contractors looking to perform work here," Fisher said. "Local dollars are best invested with local labor and local contractors."
Morris said economic development is key.
"Economic development is job one," he said. "Vigo County contributes thousands of dollars to economic development each year. I will review those efforts and demand results. County buildings and road will be maintained to make a positive impression on residents and visitors."
Morris said another top priority as a commissioner "will be to bring the jail project in on time and on budget."
Fisher said a top priority is to build communication between commissioners and Vigo County citizens.
I would propose holding at least two evening meetings a month giving citizens the opportunity to attend and provide their input," he said. "I would also like to have all meetings recorded and broadcast to be as transparent as possible."
Reporter Howard Greninger can be reached 812-231-4204 or howard.greninger@tribstar.com. Follow on Twitter@TribStarHoward.