Students at Fayette Elementary School are celebrating, with good reason.
The school's third graders who took the IREAD-3 this spring and summer recorded a 100% pass rate on the test, which measures foundational reading standards.
In addition, the Vigo County School Corp. recorded its highest-ever IREAD-scores, with 91.1% of third graders passing the test. That tops the state average of 87.3% passing, VCSC officials announced Monday.
Also, 13 of the district's 18 elementary schools, including Fayette, beat the state average.
"The IREAD-3 scores are most certainly a celebration of the excellent teaching taking place in our elementary schools on a daily basis," said Karen Goeller, VCSC deputy superintendent. While IREAD-3 is administered in grade 3, it measures skills that students have learned in grades kindergarten through grade 3.
"Our teachers do an excellent job making sure our students are readers," Goeller said.
IREAD-3 stands for Indiana Reading Evaluation and Determination. Introduced as a part of 2010 legislation, the test asks third graders to demonstrate grade level reading proficiency before moving on to fourth-grade reading instruction.
In another measure of success, VCSC scores surpassed those of the top nine districts by enrollment that are part of the Indiana Urban Schools Association.
Officials believe the scores are particularly noteworthy in light of the district's mobility rate, "which far exceeds the state average," the district said in a news release.
Mobility rate measures how often a student moves schools, whether inside or outside a district.
At Fayette, "Having a 100 percent passing rate is definitely something to celebrate," said Marie Osborne, third-grade teacher. She had a strong class last year, but every class has students with a wide range of abilities, she said.
"You never know for sure if you'll have everyone pass, but last year we did," she said.
Among the things Osborne does in her class is set a goal each month for Reading Counts points; it's a Scholastic program in which students read each night and then take a computer-generated comprehension quiz. Each month she has a celebration for students who meet their goal.
She also does a lot with the third-grade reading series. "Our students have special projects they do that help them dig deeper into the text," Osborne said. "In third grade, we have to go far beyond the who, what and where."
She noted that third grade is an important transitional year in which students progress from learning to read, to reading to learn.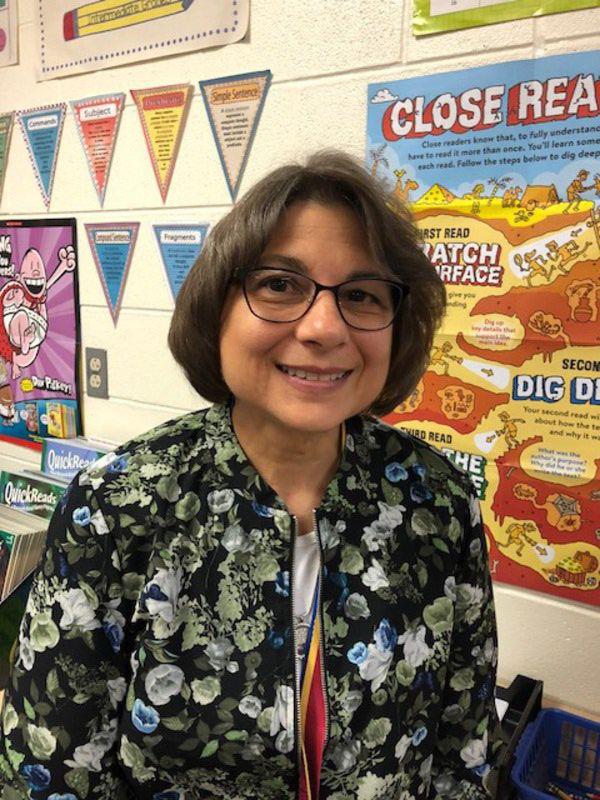 Osborne said the success of last year's third graders represents a team effort, and she praised the efforts of K-2 teachers as well as staff that work with students who need extra attention.
Janet Brosman, VCSC language arts curriculum coordinator, noted that each elementary school has a 90-minute reading block each day, based on the same core curriculum and a pacing guide. If a student moves from one building to another, they are familiar with what is being taught.
Students who don't pass the test initially in the spring have intervention opportunities during the school day, and there also is a summer remediation program that is followed by a re-test.
For students who fail the re-test, their situations are reviewed on a case-by-case basis, Brosmer said. The state does provide "good-cause" exemptions so they can move on to fourth grade, such as for special needs students, English language learners or students who have been retained twice.
Those students who move on under "good cause" exemptions will receive instruction in third- and fourth-grade reading standards and they will take IREAD-3 again in fourth grade, she said.
The district has other initiatives that strengthen reading skills:
• Title I schools use a program called Reading Recovery, a one-on-one tutoring program for first grade students having the most difficulty learning to read and write; a reading coach works with the students.
• The 21st Century Community Learning Centers program extends learning beyond the school day for students.
• VCSC has offered pre-kindergarten education since 2009, when it began with a Title I pre-kindergarten program at Deming Elementary. The district now operates 13 Title I pre-kindergarten programs and four daycare/pre-kindergarten programs modeled after Vikes and Tykes at West Vigo.
• Community groups, including the Vigo County Education Foundation, Duke Energy, and Grand Traverse Pie Company have provided financial support for additional literacy programming.