Pat Mansard, former Vigo County clerk, is being remembered for her efforts to empower voters, her dedication to fair and honest elections and her commitment to better government.
Mansard, 82, died Thursday.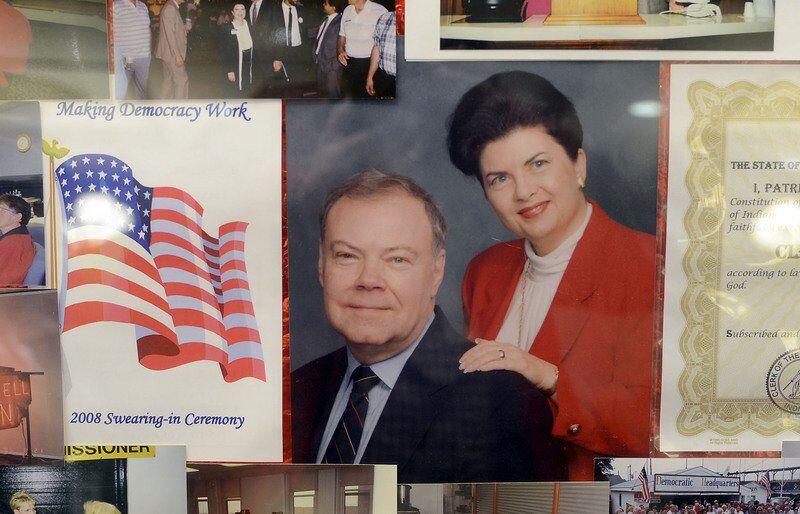 She served as Vigo County clerk for four terms and chief deputy for two terms when her husband, William L. Mansard, was elected to the position. She also was a long-time member of the League of Women Voters [LWV] of Vigo County. 
"She's dedicated her life to empowering voters and strengthening our democracy," said Carly Schmitt, League president. "Pat was a dedicated member of our League for 30 years and believed very much in our mission and supported our progressive values."
Her death "is a great loss, not only to her family and friends and the League, but to our entire community," Schmitt said. 
Up until the last day of her life, Mansard "was engaged in the work of our League," Schmitt said. "We are all so sad … I'm so grateful as president to have had her as part of our board all these years."
David Bolk, former Vigo County Circuit Court judge, said Mansard was a long-time Democrat and servant of the Democrat Party and also a servant of the public.
"She took her responsibilities very seriously. She realized fully she was a public servant and she was there to serve the public, and that included the media and folks from every walk of life. She was very accessible in that regard," he said.
Mansard also "was very committed to doing elections in the right way ... She wanted them to go well, she was serious about training and getting the public involved and getting people involved in elections."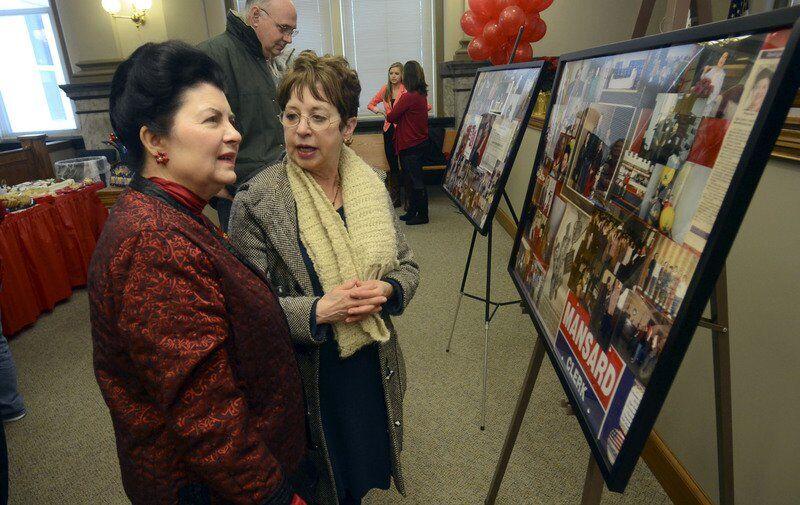 Bolk said he had a good working relationship with Mansard. "You always knew where you stood with Pat," he said.
Her obituary states that while in office as the Circuit Court clerk, "Her passion was the preservation and accessibility of public records and the integrity of the election process. She took pride in always being available to the people she served and enjoyed performing hundreds of weddings.
"She dedicated most of her life to the betterment of the community through organizing, serving and promoting good government. She was passionate in her efforts to promote women's voting rights, social justice, an advocate for human rights and the environment. She cherished all of God's creation." 
Carolyn Callecod, who has worked with Mansard for many years through the League of Women Voters, described her as "a phenomenal woman. She was so passionate about people voting. She was passionate in the League and what she did for the community. She went above and beyond; she would be in that [Clerk's] office early in the morning, sometimes at 5 a.m."
If League members had a question, "She'd get the answer for us," Callecod said.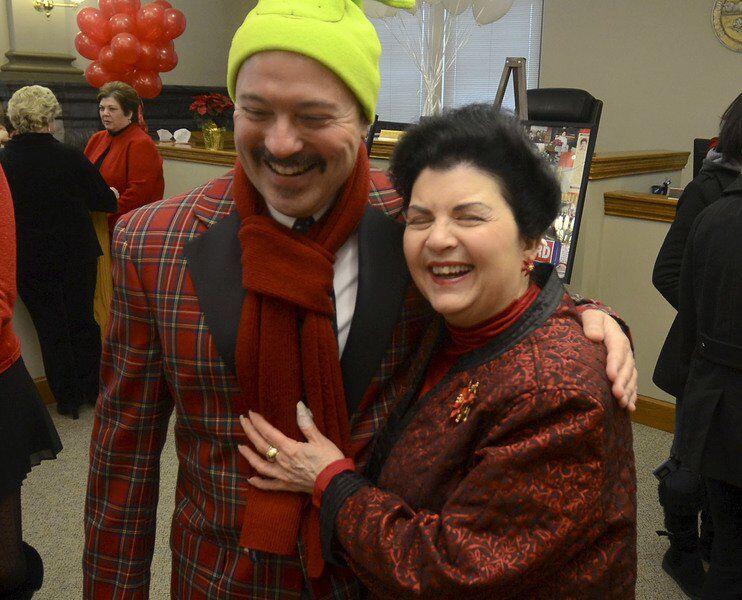 Bionca Gambill, long active in Democrat politics and the LWV, described Mansard as "a fighter. What an example for a woman who persevered ... through the political process and was a great public servant. She believed in the democratic process and she believed in her Democrat party, too." 
Mansard "will be greatly missed," Gambill said.
Joe Etling, Vigo County Democrat Party chairman, said, "It was very sad news to hear that she passed. I always marveled about how she never seemed to age when I would see her."
While her accomplishments in public service were important, "There was nothing more important to her than family and her faith. That's how she went about leading her life and how she went about being a public office holder."
Those are traits Etling admired in Mansard.
The Vigo County Democrat Party recognized both Pat and her husband, Bill, at one of the annual Truman dinners; they were viewed as a team, Etling said.
As county clerk, Mansard focused on running elections with integrity and also conducting them as inexpensively and efficiently as possible.
"I feel for her family and will keep them in our prayers," Etling said.
Sue Loughlin can be reached at 812-231-4235 or at sue.loughlin@tribstar.com Follow Sue on Twitter @TribStarSue.