Voters have spoken, and on Tuesday they said they wanted change on the Vigo County School Board.
Joni Wise decisively won in District 4, defeating incumbent Dave Lotter and Scott Powell. In District 5, Rosemarie Scott defeated incumbent Alpa Patel.
In unofficial results, Wise had 10,944 votes, Lotter 7,124 and Powell, 6,943 in District 4.
In District 5, Scott had 13,496 votes and Patel had 13,048.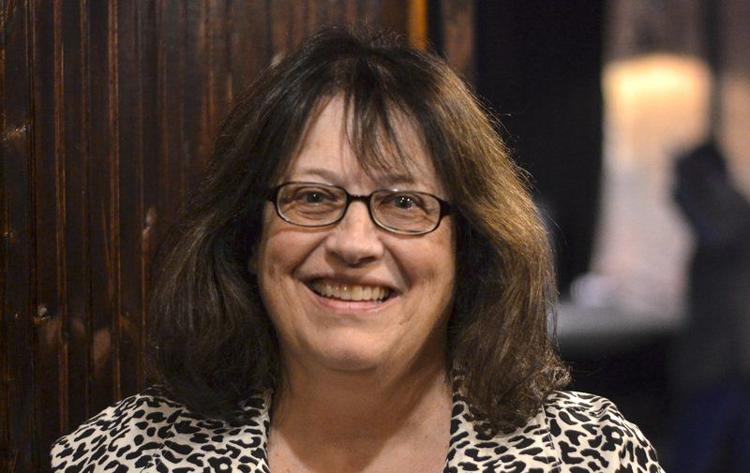 The Vigo County School Board will have four new faces in January. Four seats were up for election, with two races uncontested.
Hank Irwin will serve as the new school board member from District 2, while Susan Powers will serve in District 1.
For the school board, issues of trust, transparency and oversight are rising to the surface given the 2016 FBI raid of the school district, the conviction of two former employees for fraud and theft and recent bribery charges brought against former Superintendent Danny Tanoos.
Wise, who has been administrator of the Vigo County Health Department since 2006, said, "I feel blessed with all the support I've received."
She took a commanding lead from the start, defeating Lotter, a retired VCSC educator, counselor and elementary principal, and Powell, an associate professor at Ivy Tech Community College.
"We've got numerous challenges ahead of us," Wise said. "With a new superintendent at the helm and school board looking at ways to better operate with transparency and accountability, I feel I'll be a good asset."
Themes that emerged while on the campaign trail included "lack of trust for the current board and accountability," Wise said. Facilities are another major concern.
"There are big challenges ahead for our community. We need to make sure the right people are at the helm and doing what taxpayers elected them to do and be responsible stewards," she said.
Among her goals and priorities going forward are "making sure the buildings that our children, teachers and staff are in are safe and conducive to learning," she said.
As results were still coming in, Lotter said, "I have been blessed to serve four years and I'm humbled by that and by the support I've had through that time. I'm very excited with regard to our new superintendent as we move forward and I'm very optimistic the school corporation is moving in the right direction for our kids and families."
Powell expressed gratitude "to everyone who believed in me and those who campaigned for me ... and those who voted for me. I especially thank my wife, whose superb communication and social media skills ensured my name and message were out there."
He thanked opponents for a "clean race" and congratulated Wise for her victory. "As someone with a child in the school district, I wish her well, for the sake of all of our children," he said. Powell said he will continue to be an active participant in the community "and I will do what I can to help."
In District 5, Patel was seeking a fourth term and has served on the board since 2007. Scott said the issues in the campaign involved accountability to taxpayers, school board transparency and deterioration of school buildings.
"I'm very pleased the voters decided to make a change," Scott said. Many people she talked to support her position on term limits, had concerns about the VCSC Aquatics Center and also raised concerns about nepotism in the school district.
Patel commented by text, "I have faith in the new superintendent and I wish the school corporation well." She later added, "I will focus on my family and my career and will do the best to support Rob Haworth with his endeavors in strategic planning for the future or our community."
Scott said that her hopes going forward are for "the board to be more open ... if I want to know something, I'll keep digging and asking questions until I find out."
She also said she has "high hopes for the new superintendent."
Irwin, who won uncontested in District 2, is a former Vigo County School Corp. math teacher who now works full-time on his family's farm; Tammy Pearson did not seek re-election.
Powers, who won unopposed in District 1, is an Indiana State University associate vice president for academic affairs; Pat Sheehan did not seek re-election.
Sue Loughlin can be reached at 812-231-4235 or at sue.loughlin@tribstar.com Follow Sue on Twitter @TribStarSue.