Update:
Tickets are on sale now for The Mill's June 5 Nelly concert at TheMillTerreHaute.com and range from $40-$65.
Original Feb. 27 story:
The Mill Terre Haute has announced its first outdoor concert will feature Grammy award-winning rap artist Nelly.
Nelly is slated to perform June 5, with tickets sales to be announced on The Mill's website — themillterrehaute.com — as well as on its Facebook page and through Etix.com.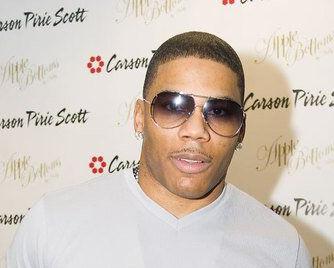 Nelly, a two-time Grammy award winner, had his solo debut in 2000 with a smash single "Country Grammar." His next four albums all made it to the Top 3 on the billboard chart, with singles reaching the Top 20, with four singles going to No. 1. Some of his top hit songs include "Dilemma," "Ride Wit Me," "Just a Dream," "Hot in Here" and "Lil Bit."
Nelly also appeared in the 2005 remake of the prison football film "The Longest Yard." He later appeared in episodes of the CBS crime drama "CSI: NY." In 2011, he made a cameo appearance on 90210, an American teen drama television series. From 2014 to 2015, Nelly appeared in his own reality TV show, "Nellyville."
While the concert has been scheduled, there remains much work to be done to complete the outdoor entertainment venue, which is located on the former International Paper property off Prairieton Road.
"A lot will happen pretty soon, probably in the next couple of weeks as long as the weather stays good for us," said Tim Drake, who along with his wife, brother-in-law Jason Lane and two other investors, formed Lukebo Inc. in 2018.
"The grade work is already finished out there. They will be bringing top soil in soon and some sod for all the grass areas," Drake said.
Lukebo in May, 2020 entered into a long-term lease with the Vigo County Board of Commissioners to have access about 60 areas for the concert site at 2401 Prairieton.
The 200,000-square-foot grassy seating area will accommodate more than 6,000 people, with the possibility of seating up to 12,000 people in the future. Walkways to the grassy area will be stone this year, but will eventually be concrete, Drake said. Permanent seating will also be added in the future.
The stage deck construction will be concrete, Drake said.
"The roof top this year will be temporary," that will span a 120-foot wide by 60-foot deep performance platform, he said. "That whole performance area where all the sound and lighting is set up will be 10,000 square feet," Drake said.
"You can't see much from the road, but we used almost like a natural depression, like a bowl, to build this. It kinda pops out of the ground. When you see the stage it will be 35 plus feet in the air. It will be massive," Drake said.
Getting their first artist is exciting for the outdoor venue, Drake said.
"Nelly is a top tier artist and we are lucky to have him," Drake said. "This is going to be a big undertaking and it will take a lot of people to pull it off."
Reporter Howard Greninger can be reached 812-231-4204 or howard.greninger@tribstar.com. Follow on Twitter@TribStarHoward.