United Way of the Wabash Valley and Terre Haute Chevrolet renewed a partnership Wednesday to provide a $10,000 cash prize giveaway to a lucky donor in the 2021 annual community resource drive.
The annual resource drive is a vital part of the United Way's work because funds raised go to fight poverty in the community.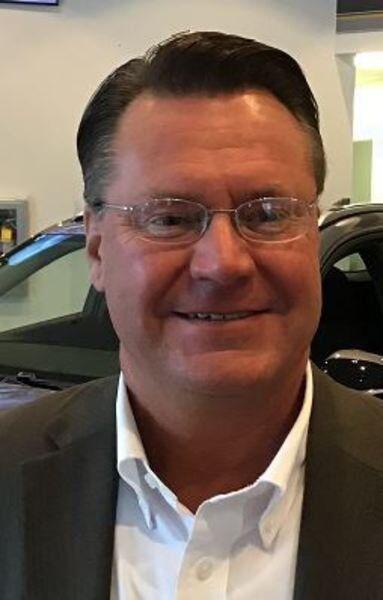 "We are working on moving 10,000 families out of financial struggles into stability. We do that with financial support from businesses, from employees and the community," said Danielle Isbell, director of resource development for United Way of the Wabash Valley.
The community resource drive has occurred for more than 60 years, with all funds raised staying in the United Way's six-county service area of Clay, Parke, Sullivan, Vermillion and Vigo counties in Indiana, and Clark County in Illinois.
During the fundraising drive, many employers offer to do payroll deductions for employees who want to donate to the annual campaign. Businesses and individuals can also make donations on their own.
The incentive from Terre Haute Chevy gives donors a chance to win $10,000 based on their level of donor support.
Any returning donor at the same level or more earns one entry in the $10,000 drawing.
Every $25 increment donation from a new donor gets two entries.
Every $25 increment increase from a previous year donation gains two entries.
And, any new or increased gift reaching $500 or more earns 20 additional entries.
Donations must be submitted by Dec. 31 for a chance to win the drawing in January 2022.
"No one person or one business can do it alone," Isbell said of the resource campaign. "We all need to work together in support of one another to help our community."
The United Way has formed impact councils to work on barriers that prevent people from moving out of poverty, she said. Also, non-profit organizations in the community are on the council, and they help with the programs and incentives that do a majority of the work.
Kevin Cauble, general manager of Terre Haute Chevrolet, said he has personally seen United Way provide help to many people in a variety of situations.
"That help doesn't just come out of the blue. It takes support and infrastructure to get those things in place," Cauble said. "The support that United Way provides to the community is very important. And in the same way, United Way needs to be supported. I think the corporate community needs to get behind that. We are trying to lead the way and be an example of how to do that."
Drawing day at the dealership is an exciting time, he said.
"We value our partnership with United Way of the Wabash Valley. They do great work and are tireless in their efforts. I just hope the corporate community steps up and supports them in all the work they do," Cauble said.
For more information about the resource drive, go online to UWWV.org or call the office at 812-235-6287 to have an individual meeting set up.
Lisa Trigg can be reached at 812-231-4254 or at lisa.trigg@tribstar.com. Follow her on Twitter at TribStarLisa.