Martha Cornelius entered the media room of Westminster Village on Wednesday with the goal of buying some fresh fruit from the Wabash Valley Mobile Market, operated by United Way.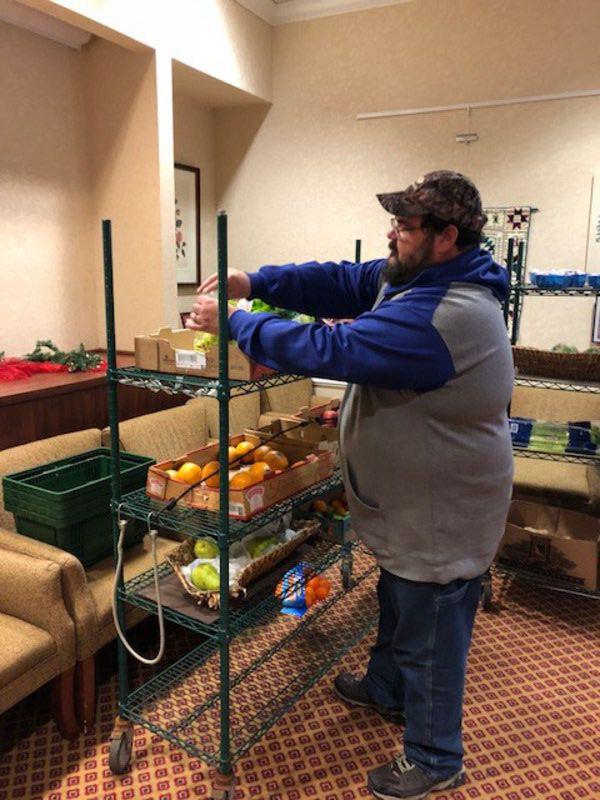 The fresh produce and other items had been brought inside because of the cold.
Chris Wood, mobile market coordinator, told her what he had available: grapes, apples, pears, navel oranges and smaller halo oranges in a bag. She wanted only six halos, and Wood offered to split open the bag to accommodate her request.
"Anything for you," he told her.
Cornelius was disappointed to hear the mobile market will cease operations next Tuesday.
"I don't want it to close" she said.
United Way of the Wabash Valley announced the closure Wednesday, citing insufficient users, which made the operation difficult to sustain financially.
The intent of the Mobile Market, which began in 2013, was to take fresh fruits and vegetables to under-served areas of the Wabash Valley. It was part of the United Way's Healthier by 2020 initiative with the goal of decreasing the percentage of adults and children who are obese in the community, the agency said in a news release.
The mobile market followed a schedule and made stops at 21 locations covering five counties each week, said Richard Payonk, United Way executive director. But the market averaged just 90 to 100 customers each week.
"The way we were implementing the market, we were not seeing enough shopper volume to sustain it," he said.
United Way is grateful to sponsors who have continued to support it, but the agency is changing its direction with the goal of helping more families move out of financial struggle to achieve financial stability, and it is using impact councils to do so, Payonk said.
A Community Health Impact Council will begin operating in late 2020, and the mobile market — as well as the need it works to address — is an area that may be revisited.
"We'll let that group of experts look at it and see if there is a better way," Payonk said.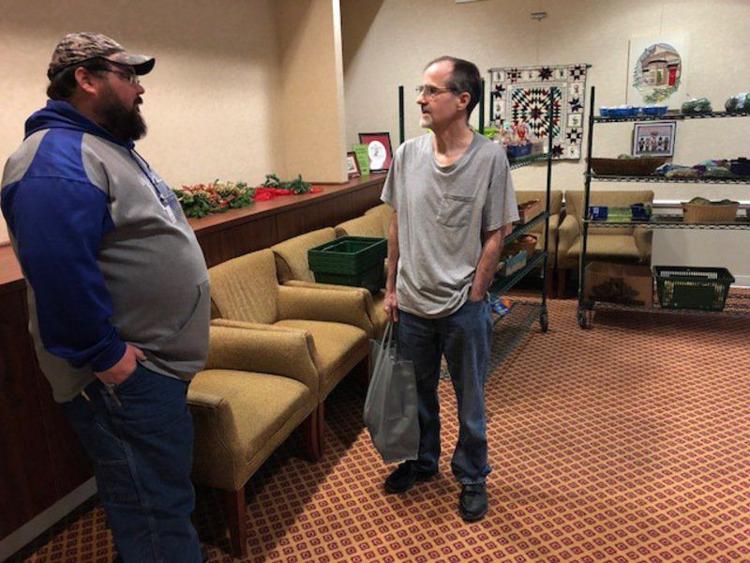 Food deserts are an issue, he said, but the mobile market hasn't been an effective way to address it. "We didn't feel for what we were investing, we were seeing an effective enough program. It can be better," Payonk said.
Among those disappointed by the decision is Joni Wise, Vigo County Health Department administrator, who said the Healthier by 2020 committee "worked diligently to assess, plan and implement the mobile market," which has won two awards at the state level "due to its innovation and success."
"There is an assessed need and 'want' for the mobile market. I am sad and disappointed the mobile market is closing," Wise said.
Chris Wood, mobile market coordinator, will have another job at United Way, Payonk said.
Wood said the best part of the job is the relationships he's developed with customers.
"I'm going to miss a lot of the customers I get to visit with weekly," he said. He's worked for the mobile market for six years.
"We definitely have some customers who will be at a loss without the mobile market, but unfortunately, we don't have enough regulars to support it," Wood said.
Another Westminster mobile market customer, William Epp, purchased grapes and blueberries.
"I'm disappointed, but I can understand the reality," he said.
Last week, he made a donation to United Way to support the mobile market, although he was unaware at the time it was ceasing operation.
The market "is a great idea and it's convenient," Epp said.
Mobile market supporters include Union Health, Baesler's Market, Clabber Girl, Westminster Village and Taghleef Industries, according to a United Way news release.
Sue Loughlin can be reached at 812-231-4235 or at sue.loughlin@tribstar.com Follow Sue on Twitter @TribStarSue.