With the filing period for the May 5, 2020, primary opening today, changes are clearly on the horizon for some prominent local offices.
Two of three Vigo County Commissioners will not seek re-election. Brad Anderson, the Board of Commissioners president, and Commissioner Judith Anderson both said Tuesday they will not be running again. (They are not related).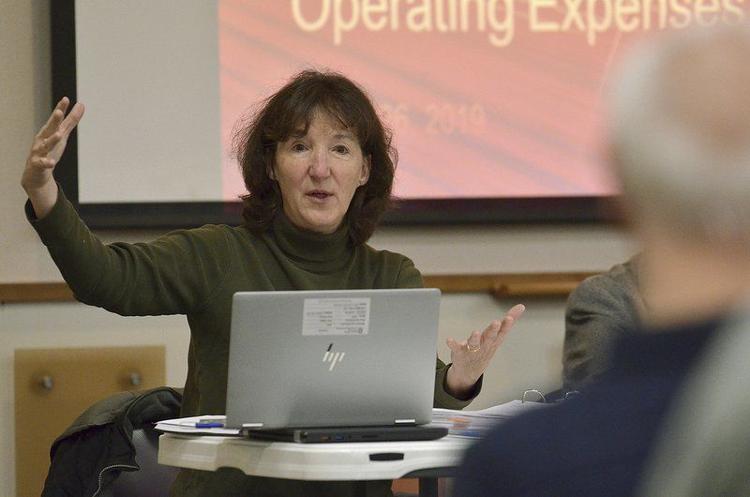 Additionally, an at-large seat on the Vigo County Council will be open, as incumbent Vigo County Council member Lisa Spence-Bunnett said she will not seek election.
"I think that the younger generation needs to step up and take an interest in their life and government," said Judith Anderson, a Democrat. "They worry about who is making decisions and doing what is right and the younger generation needs to be the one" to serve, she said.
Judith Anderson served four years on the Vigo County Council and will have served 20 years as a commissioner at the end of 2020.
She was named the 2019 Outstanding Commissioner of the Year from the Indiana Association of Counties. She received the same award in 2009. She also previously served as president of the Association of Indiana Counties in 2008 and served as president of the Indiana Association of County Commissioners in 2009 and 2019 and received that organization's top award for county commissioner in 2011.
Commissioner Brad Anderson was elected on Tuesday to serve a second term as commissioner president for this year.
"I am not going to file" for re-election in 2020, Anderson told the Tribune-Star. "I will do an announcement and will make an endorsement," he said.
Brad Anderson served five terms on the Vigo County Council before being first elected as county commissioner in 2012. He said that with his terms on the County Council and Board of Commissioners, he has been able to achieve most of his goals.
Those goals include building a new county jail as well as getting a food and beverage tax for the county, enabling a new downtown convention center as well as improving county roads.
"With the jail (started), and with a casino coming in ... and with a convention center and there will be a new VA hospital coming to the community, we are talking about $300 million of construction and hundreds of jobs over the next two years," he said.
The county will also benefit, he said, from a second round of the state's Community Crossing grant, with the county receiving more than $950,000, which will be matched from the county's Economic Development Income Tax for road improvements
Anderson said he would likely return full-time to work as a Realtor in 2021.
Commissioner Brendan Kerns, a Democrat elected in 2018, is not up for re-election until the 2022 race.
Jeff Fisher, chief of the Terre Haute Fire Department, in November said he would seek election as a Democrat for the District 3 seat on the board, which is currently held by Brad Anderson.
Regarding the County Council, Spence-Bunnett said she will not seek election but will continue her work as associate vice president for academic affairs and chief information officer for Indiana State University.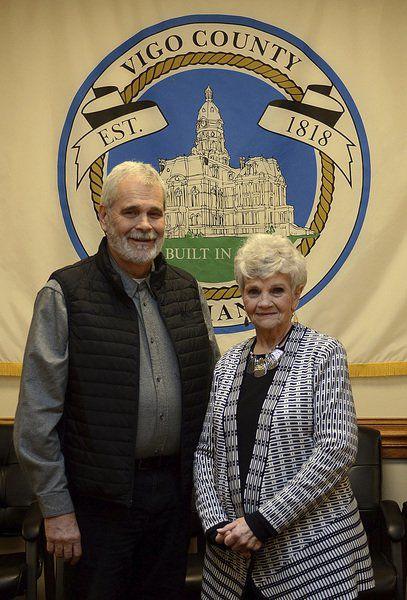 Spence-Bunnett was elected by a Democratic Party caucus in December 2018 to fill the remaining term of Kearns, who had won election as a county commissioner.
Spence-Bunnett would have had to seek election this year as her appointed council term expires on December 31, 2020. She is a past board president of the Taxpayers Association of Vigo County and member of Citizens for Better Government in Vigo County.
"I was elected by a caucus, which was 45 people. In that process and throughout I have tried to look at things that my charge ... was to fulfill and finish the term of Brendan Kearns," Spence-Bunnett said. "To this point, I don't think anything has really caused me to see things any differently in a way that has caused me to make a decision to run for a full term," she said.
"I think experience has value and I think new energy is good. I feel strongly that periodically in different positions it is good to have new people in there."
Offices up for election
This year is a presidential election year, with Indiana primaries falling on Tuesday, May 5.
In the Wabash Valley, other offices up for election include U.S. representative for the Eighth Congressional District; Indiana state senate District 38 and Indiana state representative Districts 42, 43, 45 and 46.
In Vigo County, in addition to Superior Court 5, the judgeship for Vigo County Superior Court 2 also is up for election.
Other offices up for election include three at-large seats on the Vigo County Council, Vigo County clerk (listed as clerk of the Vigo County Circuit Court), Vigo County auditor, recorder, treasurer and coroner.
Additionally, Republicans will select precinct committee members for the county's 87 precincts. Republicans and Democrats will also select state committee delegates.
Vigo County School Corp. board seats on the ballot will be District 1 (two open seats) and District 3 (one open seat).
Statewide contests will include governor in the primary elections, as well as lieutenant governor and attorney general in the general elections (Nov. 3).
Candidates for state office file in Indianapolis; local candidates file with the county clerk's office.
Reporter Howard Greninger can be reached 812-231-4204 or howard.greninger@tribstar.com. Follow on Twitter@TribStarHoward.