Two men were killed when the car they were in crashed into a home on the south side of Terre Haute about 6:15 a.m. Wednesday.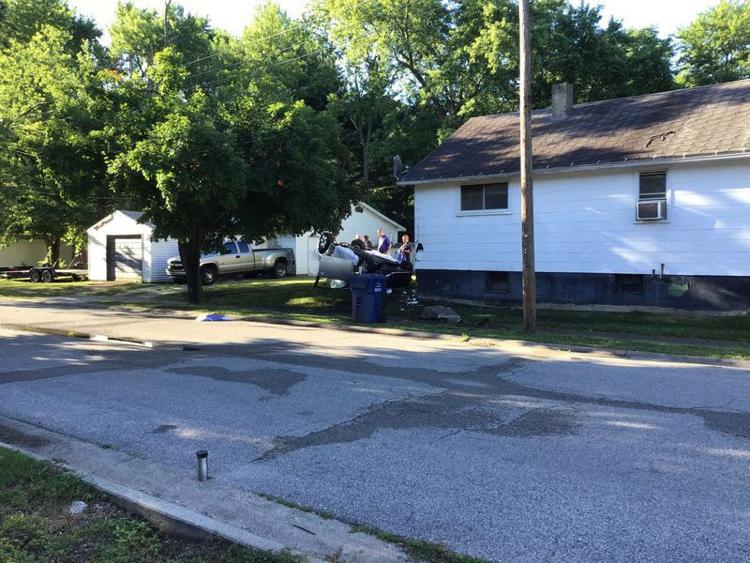 City police identified the accident victims as William Egnor, 33, of Linton, and Eric J. Bennett, 39 of Terre Haute. The Volkswagen Beetle crashed into a home at 2800 9 1/2 Street on the southeast corner of Helen Avenue.
In the crash report, Terre Haute police said it appeared Bennett was driving the Beetle west on Helen Avenue at a high rate of speed with Egnor as his passenger. 
Police said it appeared the driver lost control of the car near 10th Street and ran off the south side of the road. The car struck a tree and flipped onto its top before striking the 9 1/2 Street home and catching fire. 
Both men were wearing seat belts and the airbags had deployed, police said.  
The report says THPD detectives spoke with a person who said the driver had recently installed a new turbo on the car and was taking it out for a test drive before the crash. 
Vigo County Coroner Dr. Susan Amos said the cause of death for Egnor was blunt force trauma to his head. The cause of death for Bennett was blunt force trauma to his head and neck. 
Amos said a toxicology report on samples from both men has been requested and results should be available in a few weeks.
Residents of the small, one-story were asked to stay out of the structure until a building inspector could examine it. It is possible the house will be ruled unlivable until repairs can be made.
Police had released no additional details about the crash as of 5:30 p.m. Wednesday.
-- Tribune-Star staff writes Lisa Trigg and Alex Modesitt contributed to this report.