Kaylee Lumaye and her family live in Vigo County, but her two children attend Rosedale Elementary, part of Southwest Parke Community School Corp.
Rachel Stunich resides in Terre Haute, yet her two children are enrolled in Indiana Connections Academy, an online charter school.
For different reasons, both families have opted for schools other than the Vigo County School Corp. 
And they aren't alone.
As of fall 2017, 751 of 15,119 school-age children whose families live in Vigo County did not attend Vigo County School Corp. schools, according to a new report released by the state Department of Education.
The loss of students has budget ramifications for Vigo schools. The district receives about $6,000 in state tuition support per enrolled student, which would total about $4.5 million for 751 students.
Of those 751 students, 246 attended a traditional public school in another district, by parental choice. That included 77 to Clay Community schools, 82 to Southwest Parke schools, 34 to Northeast School Corp. schools and 20 to South Vermillion schools.
The recently issued "transfer report" also shows that 105 students who reside outside of Vigo County but who attended Vigo County School Corp. schools. That would put the net loss of students at 646.
A small group, 18, attended another traditional public school for reasons other than parental choice — such as by court order or by state licensed child-placing agencies.
Another 323 attended a public charter school, primarily online charters such as Indiana Connections Academy (106 students), Indiana Virtual School (83 students) and Indiana Virtual Pathways Academy (61 students). Also, 164 students attended a non-public school and used state-funded vouchers, including 150 at St. Patrick's School and 12 at Terre Haute Adventist.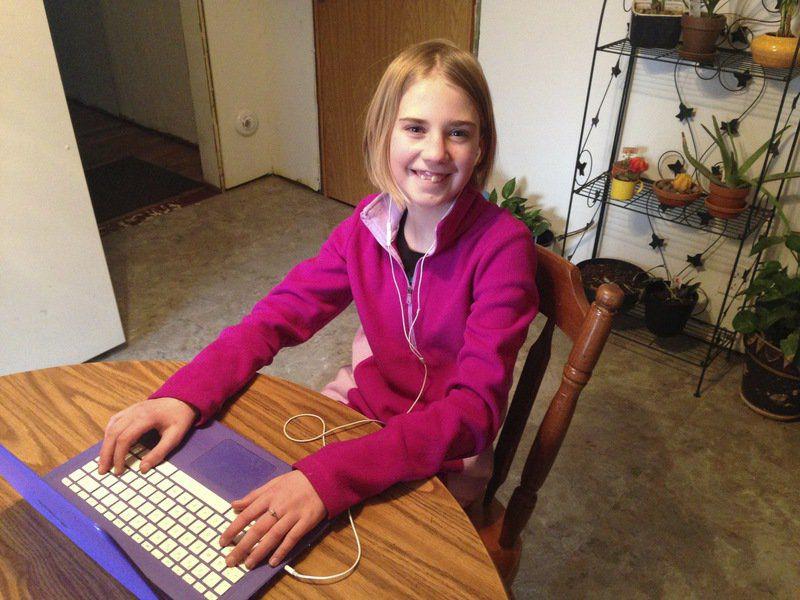 The report does not include home-schooled students. (Online charter schools are public schools, so students are not considered home-schooled, according to the state Department of Education.)
The 2017 Indiana General Assembly passed Senate Bill 30, which mandated the creation of the transfer report to be distributed each fall and spring beginning in 2018, according to the state DOE. In the context of the report, "transfer" means students who attend a school other than their local public school corporation.
The number of students who live in Vigo County but don't attend VCSC schools is about 5 percent of the total number who could attend, based on the state report figures. 
"We want every student in Vigo County to go to the Vigo County School Corp.,"  said Tom Balitewicz, VCSC director of student services. "Driving that number down (meaning the 751 who don't enroll in VCSC schools) would be something we work toward."
First, those students would need to be identified — something the report doesn't do, and it can be challenging if students withdraw and the district isn't notified. Also, "I think you have to factor in personal predicaments people are in we may not even know," he said. "We see that every day through the school district," with students and parents choosing different options based on individual circumstances.
This is the first year for the state transfer report, so it becomes the benchmark for future reports, Balitewicz said. It provides valuable information the district will closely review. "It has spurred some good discussions" within the district, he said.
Stacy Mason, VCSC director of secondary education, said the report "is shining light on different conversations we can begin having with families" and with surrounding districts.
The report doesn't identify whether students who have transferred out are elementary, middle or high school students, data that would be helpful to districts. "We have numbers without background data," she said.
At the start of each school year, the district tries to identify those students who have withdrawn, perhaps to home school or seek other options.
"We reach out and make phone calls and home visits and those kinds of things and invite those students back," she said. The district tries to find out why a student left and to determine what challenges they may have faced. They district works to bring the student back by finding the best placement and best educational environment for that child, she said.
"Those conversations happen every year. So I think this report expands that conversation we already have," she said. "It gets frustrating when someone withdraws and you can't find them."
If a family has chosen to home school, "you want to be able to help them and to change whatever that circumstance is that needs to be changed — within the school setting — to bring them back," she said. There is a "huge emphasis" on reaching out to those students.
The district is fortunate to have two alternative schools, McLean Education Center and Booker T. Washington High School, that can help address students who need options, Balitewicz said.
Mason also believes the report is something that will be discussed with other area principals, such as District 8 meetings of the Indiana Association of School Principals. "It's an opportunity for principals to learn from each other" and see how their schools are affected, she said.
She suggested that one of the reasons for higher attendance at Indiana Connections Academy is that it uses the Core Transfer Library, and courses listed are eligible for credit at any Indiana high school. If students take those courses, they will transfer back to the VCSC, or other public high schools, for graduation purposes.
Among Vigo County residents whose children attend an online charter is Stunich, who has two children enrolled in Indiana Connections Academy. Her son, Tristan, is in eighth grade, her daughter, Anna, in sixth. Both children attended VCSC schools at the elementary level, but they enrolled in the online charter for middle school.
Stunich said her son has some social skill issues and needs to learn at his own pace, and Indiana Connections Academy "gives him more access to people who can help him. He has more readily available remediation," she said.
Even though schooling is online, students can interact with each other and the teachers, yet they don't have the distractions of a typical classroom.
While the Stunichs preferred the online charter option, their daughter had the choice to attend a VCSC middle school or the online program, and she chose to join her brother and enroll in the Indiana Connections Academy.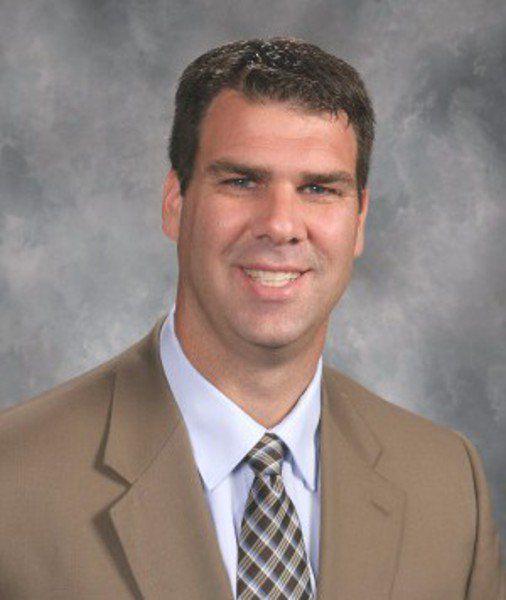 One other reason why the family preferred the online charter school is that "there is so much going on in the school system," Stunich said. "In this era of shootings, things happening within the school and bullying, we chose this" as a better option for the family.
Her children attend community events with their peers, and there also are field trips, such as to Indianapolis.
She believes the online school provides "a very positive environment. Teachers are very supportive and work with parents, and kids can see where they are at and where they need to improve, and they get timely feedback."
Among those choosing to send their children to an outside district is Kaylee Lumaye, whose two children attend Rosedale Elementary, part of Southwest Parke Community School Corp. Rosedale is about six miles away, while Rio Grande is about 1.4 miles from home.
The family chose Rosedale "because of the smaller class sizes, which lead to more one-on-one time, and I feel like there are more opportunities for advancement in their education with the tools they are able to provide to students in the smaller setting," Lumaye said. "All kids at Rosedale have an iPad, tablet or laptop assigned to them that they use very regularly to complete work and tests."
Brian Hopton, who lives in northeast Vigo County, has two children in Vigo County schools and one attending Riverton-Parke Junior/Senior High School, also part of Southwest Parke schools. His son, B.J., loved Rio Grande Elementary and Otter Creek Middle School, but he decided he wanted to attend Riverton Parke instead of Terre Haute North Vigo High School.
"We left it up to him," Hopton said. "I think he wanted a smaller school, and he knew he wanted to play basketball and baseball." At Riverton Parke, he had the opportunity to play both sports. B.J. also has cousins attending the Parke County high school.
Hopton has children attending Otter Creek Middle School and Rio Grande Elementary, both part of Vigo County schools.
Comparing Vigo to another district, the Monroe County Community School Corp. has 11,401 students living within corporation boundaries, with 10,543 attending corporation schools and 858 — about 7.5 percent — who live in the district attending other schools with state funds. Of that, 454 attend public charters, 196 attend non-public schools using state-funded vouchers and 208 attended other traditional public schools.
Several students opting out of the school district attend Bloomington Project School and Seven Oaks Classical School, both of which are charter schools.
Sue Loughlin can be reached at 812-231-4235 or at sue.loughlin@tribstar.com. Follow Sue on Twitter @TribStarSue.