From honeybees to reflection and speaking, the fund and learning are on at ReTHink Inc.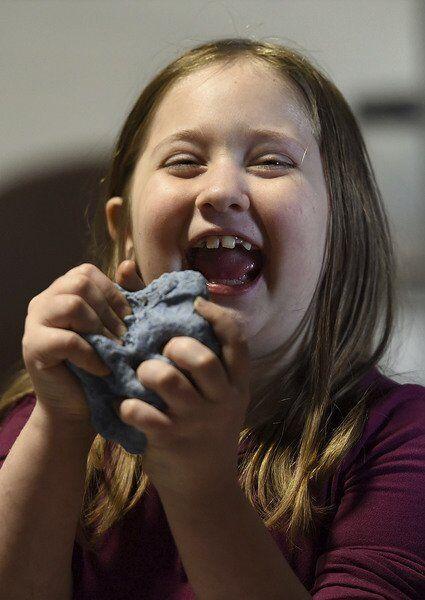 Homemade playdough, pollination stations, cooking lessons and more are provided for children in the Terre Haute community at ReTHink Inc., 608 N. 13th Street, during the group's summer camp sessions.
This is the first summer the camp, or Youth Conservation and Food Education Program, has been offered.
The nonprofit, sustainability-focused organization works to reduce plastic waste in the community and helps residents gain access to healthier lifestyles with community gardens through their specialized programs.
"We have about four major programs: zero-waste store, plastic up-cycling, composting and our community gardens," said Abbey Wilson administrative assistant for ReTHink Inc.
Camp sessions are 2 to 3:30 p.m. every Tuesday and Thursday at the ReTHink Inc. building. Children in grades two through eight are welcome to attend with no admission fee.
"This summer we have learned about soil biology, plant growth and composting," Wilson said. "We had a honeybee keeper come and talk to us about his honeybees and brought cool gadgets and dried honeycombs for the kids."
Campers also learned the process of how honeybees create honey.
Mathematical, science and hands-on skills are utilized in all of the camp's programs.
The process of creating the home-made playdough included measuring and mixing the correct amount of ingredients into the mixture.
Children were also able to paint and decorate re-used tin cans to create pollination stations filled with sticks and cardboard pieces to attract insects when placed outside.
Oral and written skills are practiced at ReTHink Inc. as well.
At the beginning of the summer, camp attendees planted a seed and have been tracking its growth each week in a journal.
Campers are asked to reflect at the end of each session and converse about what they have learned for the day.
The organization's building also contains a zero-waste store that sells items such as vitamins, soap made from goat milk, protein powder and more.
To learn more about this camp and how to sign-up, contact Abbey Wilson at abbeywilson@comcast.net or call 812-814-3009.