West Central Indiana will take a run at its share of $500 million in economic development money to be distributed by the state.
The region's economic development partners gathered at the Sullivan Civic Center on Tuesday to learn details of the new statewide funding initiative aimed at promoting strategic investments to make the Hoosier State a magnet for talent and growth.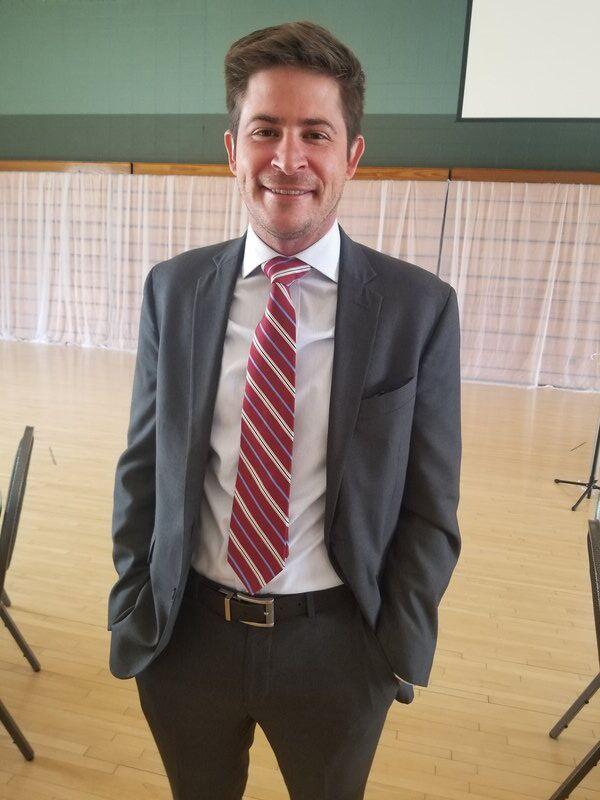 Funds for the Regional Economic Acceleration and Development Initiative, or READI, are likely to be divided into $50 million grants to be distributed to an expected 10 regions statewide.  READI funds come from a combination of state tax revenues and money from the latest federal COVID-19 pandemic relief package.
Data collection for READI is already underway in the Wabash Valley, or Region 7, and is being facilitated by Thrive West Central. Region 7 serves Vigo, Sullivan, Putnam, Vermillion, Parke and Clay counties.
With a deadline of July 1 to notify the Indiana Economic Development Corp. of the intent to seek funding through READI, public forums are being conducted to gather information. A list of those forums is available at https://bit.ly/3oP472Y.
Also, an online survey is available at https://bit.ly/2T9Er5i.
Greg Goode of the Wabash River Regional Development Authority said the partners leading West Central Indiana/Region 7 in this  opportunity include West Central 2025, Thrive West Central and the authority. 
"Regionalism is so critical to achieve this work," said Ryan Keller, executive director at Thrive. "Quite simply, boundaries don't exist anymore. We live and work in a large geographical area, so we need to put our assets together and bind our resources in this one-in-a-lifetime collaborative funding opportunity that will lay the groundwork for the next 10, 20 and 30 years."
Mark Wasky, vice president of innovation and strategic initiatives for the Indiana Economic Development Corp., told the crowd the initiative has already garnered commitments from 121 partners in education, manufacturing, technology, innovation and programming that have the potential to bring about 13,500 new jobs to the state.
"READI is expected to attract over $2 billion of local public, private and philanthropic match funding that will propel investment in Indiana's quality of place, quality of life and quality of opportunity," Wasky said.
To achieve this vision, the IEDC will award up to $50,000 per region in planning grants to develop and submit data-driven, actionable and sustainable development plans that outline strategies of opportunity within their communities no later than Aug. 31.
To help regions achieve their goals, the IEDC will award up to $50 million per region to accelerate and implement those programs and projects. Communities will be required to provide a four-to-one match of 20% from public investments and 60% from private sources. 
The IEDC board of directors will form a READI review committee to evaluate regional development plans in September and October that may include site visits to the regions. The review committee will make funding recommendations to the IEDC board of directors in November. Once approved, the IEDC will award READI funding in December.
Michele Lawson can be reached 812-231-4232 or michele.lawson@tribstar.com. Follow her on Twitter @TribStarMichele.