Wabash Valley Railroad Museum is getting a new show piece, said Bill Foster, president of the Haley Tower Historical & Technical Society.
A 71-year-old railroad locomotive has been donated by Harbor Rail Services Co. of Pasadena, Calif.
The company donated "a General Electric 45-ton, side-rod driven engine" to the society's railroad museum, Foster said.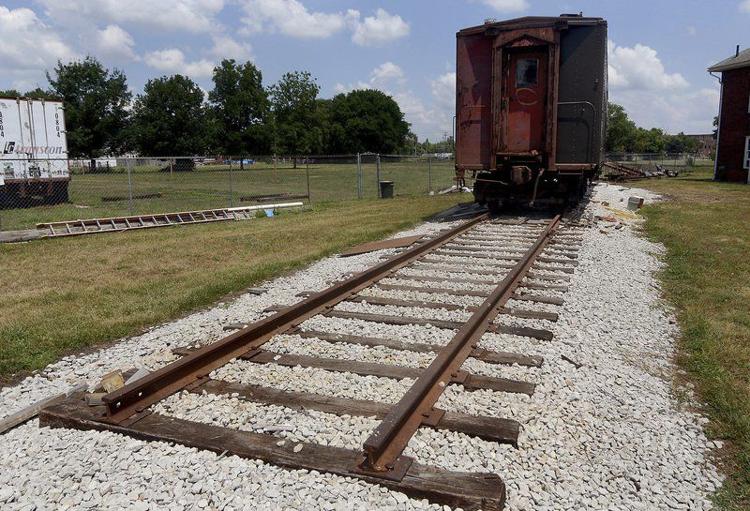 The 1947 vintage locomotive was once owned by Public Service Indiana (now Duke Energy), where it was used to move coal cars around a power generating station, Foster said. It was most recently used at a rail car repair facility owned by Harbor Rail Services in Clinton.
The locomotive "came from the Cayuga generating station. Public Service Indiana sold it to DTE Rail Services in 2003, but the paperwork doesn't say where it was located. DTE used it until they sold the facility in 2014" to Harbor Rail Services, Foster said.
The locomotive was built at General Electric's locomotive plant in Erie, Pa., Foster said.
"We don't have a lot of history on it, although most of them were built for the military and then sold to private companies. These locomotives were designed and built to be easily lifted with a crane and loaded on a ship," Foster said.
The locomotive, known as the little critter, is 29 feet long. It has arrived in Terre Haute by truck will be offloaded for display later this week at the Wabash Valley Railroad Museum, 1316 Plum St.
MISCO Enterprises handled moving the locomotive via semi from Clinton to the north-side Terre Haute museum Tuesday. Plans are to offload the locomotive to its display Friday.
The railroad museum is open on weekends from May through October, from noon to 4 p.m.
Reporter Howard Greninger can be reached 812-231-4204 or howard.greninger@tribstar.com. Follow on Twitter@TribStarHoward.