The 2019 Terre Haute mayoral race is in the homestretch.
With two independent candidates — one of whom began campaigning in early 2018 — a Republican incumbent and a Democratic nominee arising from the City Council, there have been plenty of chances to see and talk to at least three of the four candidates. 
Incumbent Duke Bennett, Democratic challenger Karrum Nasser and independent candidate Pat Goodwin all have hit the public events and forums, spoken at nearly every chance, advertised and addressed the mainstream media, while independent candidate Shane Meehan has been less of a public presence.
Here's a look at the candidates in the order they appear on the ballot.  
Duke Bennett, Republican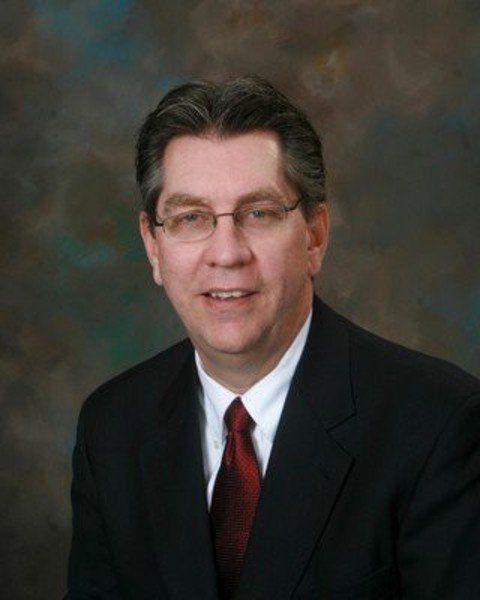 Taking office in 2008 on the cusp of the Great Recession, Bennett's 12 years in office have been marked first by financial distress and more recently by financial recovery and balanced budgets.
Bennett says four more years in office would allow him to see projects through that weren't previously possible.
"Now that we have our financial situation under control, we're going to be able to invest again in the community," Bennett said. "I want to see through the convention center getting completed. And if the voters so decide, I'd like to see the revenue from a casino enable us to make huge investments in the community.
"... There's still a lot of big stuff to do that I want to see completed."
While the promise of quality of life improvements is a mainstay on any mayoral campaign, Bennett said following through on those promises will only help attract the opportunities needed to better all facets of life in the city.
The first, he said, is working to increase household income across the city by working with business partners and executing the Terre Haute Chamber of Commerce's community plan.
"Probably the top priority in the plan is addressing household income and doing things to bring that up," Bennett said. "And that means we have to take advantage of the opportunities that come along that can help people make more money."
A big part of achieving that, Bennett said, is partnering with the state and its workforce development programming to ensure Terre Haute's workforce is attractive and able when a prospective business comes calling.
"Our talent pool is not big enough here, and really across the state in general," Bennett said. "We need more people with technical skills to fill the jobs of now and the future."
But along with a talented workforce, the city needs to improve its infrastructure and make itself more attractive to business overall, Bennett said.
"One of the biggest issues, or hurdles maybe, is the constant fight to improve infrastructure," Bennett said. "We've been making investments in it, and we've got another railroad overpass on the way, but we have to continue taking some of our revenues and striking that balance between delivering services and improving what we have."
But all that's not a mayor's job alone, a point Bennett is proud to make in illustrating the relationships he's fostered with state officials. Fellow Republican Gov. Eric Holcomb for one has endorsed Bennett's reelection.
"The relationship I have with the state legislature and the governor has resulted in us getting more than $17 million from the state in grants in the past 2 1/2 years," Bennett said. " It's something I bring to the table and can really feel the momentum of.
"I haven't felt this much momentum in the city in a very long time and we just need to sustain it. We need to ride this wave to do the things we want to do and take advantage of those relationships to continue this roll."
Karrum Nasser, Democrat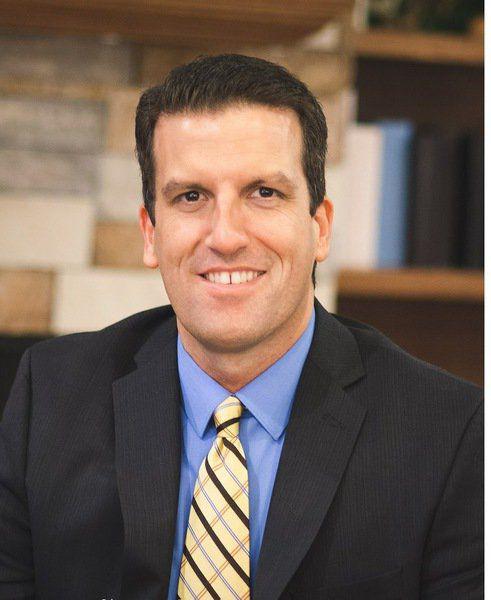 Democrat challenger Karrum Nasser doesn't have near the rosy view of Terre Haute's situation as does the mayor.
As a first-term Terre Haute City Council member, Nasser has been partly responsible for checking city spending and helping correct deficits. That foray into city politics, he says, has helped him see that the city can be much more than it is today.
"I see other communities throughout the state that are thriving and it just seems we are always one step behind everyone else," Nasser said. "Take the four local universities for example; most communities would love to have those assets but we just can't seem to capitalize on them.
"How can we have things like that and have the second lowest household income in the state, be third highest in poverty and fourth highest in unemployment?"
He, like the mayor, said the problem starts with Terre Haute's workforce and the need to retool its capabilities. But unlike the mayor, Nasser thinks its the city that should take a leading role in making it happen.
"Our workforce isn't skilled enough to offer the jobs of today and isn't ready for the jobs of tomorrow," Nasser said. "City government should have a bigger role in helping anybody that wants to work acquire the skills or training needed for the jobs our employers are waiting to fill.
"The 1,500 jobs needing filled in our community shows we're not doing something right."
Nasser said one of his first tasks as mayor would be to help rebuild the bridge between the electorate and officials. The prolonged jail debate among other contentious goings on have eroded people's trust in local government, Nasser said.
"We need to help people start trusting government again," Nasser said. "I think that starts, at least, with outreach efforts and following the transparent model set out by City Council and how they broadcast each of their meetings."
And while Nasser is proud of his travels to other municipalities in Indiana and the opportunities he's had to learn from leaders around the state, he said the best way to start improving the city, as its residents want to see it done, is to execute the community plan.
"There have been a lot of plans that have been put out there that gained a little steam in the beginning and then petered out, but I plan January 1 to start hitting that plan really hard," Nasser said.
If anything sets him apart, Nasser said, it's his wanting to take chances and look at how other places are seemingly getting more done with less.
"We need someone not afraid to take chances, someone looking for how we can make something work and not always jumping right to all the reasons it won't," Nasser said. "... I'm more visionary than our current mayor is and that's something we need to move the city forward."
Pat Goodwin, independent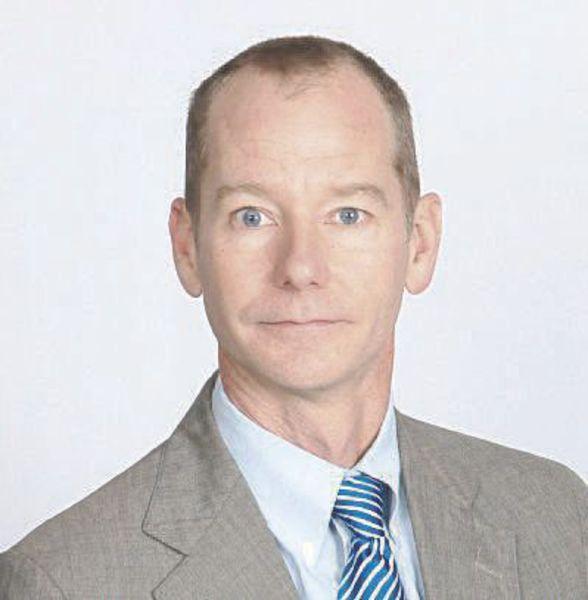 Pat Goodwin began his campaign nearly two years ago knowing he was likely to be viewed as an outsider after eschewing the support of either traditional party and running as an independent.  
The former city engineer says he doesn't concern himself with what either party thinks of him, nor worry that he'll split the vote one way or the other and cost one or the other candidate the election, nor worry that the traditionally strong police and fire unions support for the incumbent.
He's only concerned, he says, with making personal connections with voters and helping Terre Haute realize its potential.
"I'm from Terre Haute, I love this town and have chosen to live my life here," Goodwin said. "I believe that we have a tremendous amount of potential and I want us to reach that potential.
"And I believe I'm the person with the right background, experience and vision for the future that can lead Terre Haute forward."
The first step in realizing that potential is to reign in runaway spending and subscribe to the principle of financial accountability.
"We have to get the city's finances in order. That has to be a top priority before we can make progress in other areas," Goodwin said.
What that then does, he said, is making government's day-to-day operations more transparent and better holding officials accountable to the taxpayer.
"Taxpayers deserve to know what their government is doing," Goodwin said. "There is a lot of room for improvement in that area, and especially in the use of technology, it should be easy for citizens to see what's going on in public meetings, in understanding government contracts, understanding what different departments do and to follow work orders and complaints that have been sent to the city."W
What that all helps with, Goodwin said, is government efficiency. An efficient government, he says, is one that reduces costly hangups and prides itself on high levels of performance.
"We need to look for opportunities to reduce cost and improve service," Goodwin said. "I'd like to look at combining city and government departments where possible and having a high level of performance and accountability with city employees and their departments."
Goodwin believes the city is on the precipice of a great turnaround and that it is now up to the electorate to decide what they want for Terre Haute's future.
"We are at a fork in the road, a turning point that, depending on the decisions we make this year, will have long-lasting effects on our community for the next generation and beyond," Goodwin said.
Shane Meehan, independent
Attempts to reach independent candidate Shane Meehan for an interview for this article were not successful. 
Meehan, 42, has said he took early retirement from the U.S. Penitentiary at Terre Haute and is running to take the city "back to the basics." 
Calling Terre Haute "a poor town [with] a lot of money going out," he said streets, sidewalks and other infrastructure need improvement. "We could use a little bit better government in city officials and communications with the general public."
A graduate of West Vigo High School, Meehan is married and has three children ranging in age from 10 to 19. He is seeking elected office for the first time.
Reporter Alex Modesitt can be reached at 812-231-4232 or at alex.modesitt@tribstar.com. Follow him on Twitter @TribStarAlex.