New zoning requirements to protect the long-term viability of runways at Terre Haute Regional Airport is the first thrust of an airport gateway strategic plan.
Monica Newhouse-Rodriguez, managing principal of Newhouse & Associates and consultant hired by the airport in 2019, Friday addressed needed zoning changes to protect the airport's future use and economic development capability.  
One immediate impact is that of a more than $100 million casino.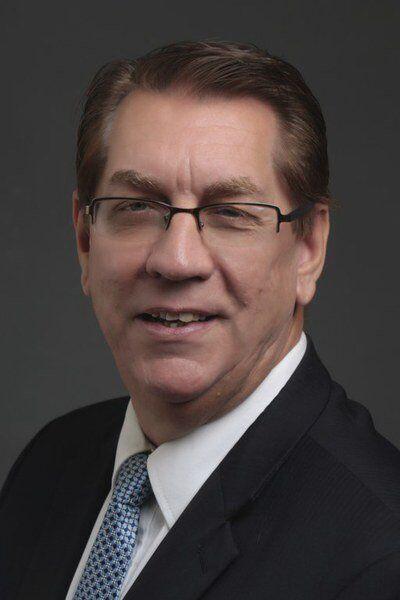 Newhouse-Rodriguez said the airport has been fortunate in that developer Greg Gibson, a Terre Haute businessman, has conceded to development designs that do not encroach on the airport's primary runway — Runway 5-23 — which is 9,020 feet long. 
That runway is Indiana's fourth-longest runway and is a key reason the airport is among five sites being considered by the U.S. Air Force as a location for an F-35 Foreign Military Sales Training Center.
Additionally, the airport has retained zoning noise contours, enacted when military F-16 jets flew at the airport, from the early 1990s until 2006.
Zoning "is arguably the most important piece of the whole plan," Newhouse-Rodriguez said. "Twenty, 40 to 50 years from now, if this is done properly, the airport can still be vibrant and not face a lot of challenges. If not, the airport will struggle because your selling point is your long runways."
Development of tall buildings or other construction in the approach and departure spaces of the airport "effectively shorten your runway," she said.
An example is Las Vegas, she said, where its airport is located downtown, but a lack of land use and airspace protections resulted in nearby casino developments as well as tall hotels, limiting the airport's use. Now Las Vegas is considering a new airport farther outside the city at the cost of nearly $1 billion, she said.
Proposed zoning changes would address height limitations of objects around the airport, including permanent buildings and construction such as the use of tall cranes near the airport; aircraft noise contour protection; and hazardous wildlife attractants. Other items include lighting and signal interference.
New zoning changes would involve both Vigo County and the city of Terre Haute.
While the Vigo County Area Plan Commission currently has all land use issues go before the airport, that is not the same in the city limits of Terre Haute, Newhouse-Rodriguez said.  Additionally, the county's zoning does not make the standards required. 
Under Indiana law, a tall structure permit is required of construction of anything more than 200 feet from ground level. That includes anything for a horizontal distance of 20,000 feet away from the nearest point of the nearest runway. Any developer or any construction of such structures within 5 nautical miles of the airport must notify the airport of proposed plans.
Additionally, anything considered "noise sensitive" such as residents, schools, churches, childcare facility, medical facility, retirement home or nursing home within 1 nautical mile extended from the centerline of the end of a runway must also apply for a noise sensitive permit under existing state law. Both state laws would be incorporated into county/city ordinances.
Up next is the first of two planned public meetings on the changes. The first evening public meeting is slated for Feb. 17 or 18 with a final date yet to be determined. Public comments will then be used to formulate a final draft, with a second evening public meeting slated for mid April, possibly April 14 or 15.
Terre Haute Mayor Duke Bennett said he supports the concept, calling it "a good first step." Bennett said he is still considering a broader picture of the impact on the city. However, Bennett said he thinks the airport brings to light the need for a unified zoning ordinance making standards and requirements identical in the county and in the city.
"There is a lot to this from the perspective of making sure we do things right," Bennett said. "The city has our ordinances, the county has their ordinances, the role that Area Planning plays in this is important and the airport is trying to do things they need to do. Really, it is a healthy process to make sure we are in compliance with everything.
"The ultimate goal, even beyond the airport, is to agree to a unified development ordinance for Vigo County that brings all of our zoning, land use and overlays into a common document that we all agree to," the mayor said. "We need to get back to the UZO (unified zoning ordinance) that we tried to do many years ago so we are all on the same page and everything fits.
"I am trying to figure out what this means in a lot of areas too," Bennett said. "We want to support what the airport is doing. I just have to think bigger than the airport and that is what I am beginning to process. This is a great first step...and this drives a lot of other things."
Other issues the gateway strategic plan is addressing includes potential solutions for water pressure at the airport and gateway beautification concepts.  
Reporter Howard Greninger can be reached 812-231-4204 or howard.greninger@tribstar.com. Follow on Twitter@TribStarHoward.