Fear of possible war has kept many people closely monitoring news developments between Iran and the United States, but for Farhad Bahram, an Indiana State University faculty member, the conflict is much more personal.
The 37-year-old, born and raised in Tehran, Iran, has lived in the U.S. since 2011 but has many family and friends still in Iran, including his parents and a brother. His wife, Pooyesh Ganji, also has family there. Bahram, who began working at ISU this fall semester, is an assistant professor of digital media.
The couple has been in close touch with family, typically using video chat.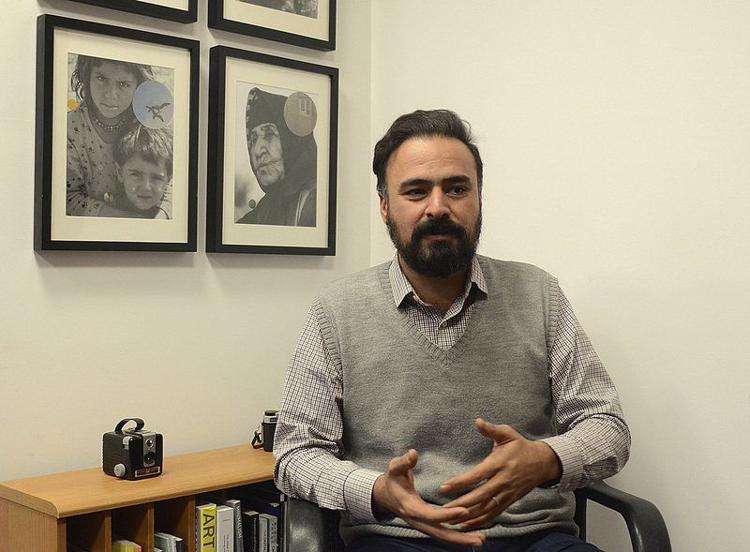 The U.S. military's targeted killing of Qassem Soleimani, Iran's powerful military commander, "was very shocking," Bahram said. "No one expected that." In the first few hours after it happened, "People were in a state of shock in Iran," he learned from family.
The evening of Iran's counter-attack, when the Iranian government launched a series of ballistic missiles at two military bases housing American troops in Iraq, Bahram and his wife "were awake all night," he said. They didn't sleep until they learned there were no U.S. casualties.
If any U.S. troops had been killed, they — and many others — feared "war will likely happen," he said. The situation became so tense, family members were prepared to leave Tehran.
Bahram and his wife worry not only about their families, but also for themselves; they are Iranian and hosted by a country in deep conflict with their native land.
Later comments by both Trump and the Iranian government indicated a de-escalation, and people were less worried about war, he said.
What he wants Americans to know is that Iranians "are completely against war," he said.
His hope, and that of most Iranians, he believes, is that political tensions decrease, negotiations take place and "the U.S. remove the sanctions so [Iranian] people go back to their ordinary life and they don't stand in lines to get a piece of bread. ... People are suffering from the sanctions right now."
People remember the eight-year war between Iraq and Iran [1980-88], a war he experienced as a child, having been born in April 1982. While he has blocked out many of those memories, he does remember seeing a house blown up, and family members seeking refuge in bomb shelters when sirens went off. His family left Tehran for nearly two years because of that war.
Iranians also look at what has happened in other countries when the U.S. and other countries have "meddled" and "left a mess," including Afghanistan and Iraq.
Ideally, he'd also like to see government reform in Iran, but that is "not achievable" at this point. One reason he left the country was to pursue his profession in photography and fine arts, which he would not have been able to do in Iran.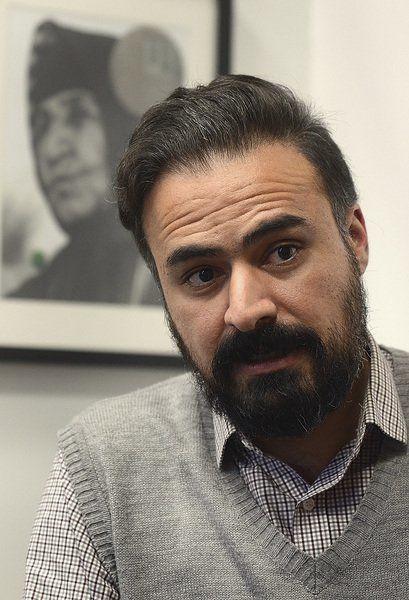 Formerly a photojournalist there, he got into "major trouble" while photographing street protests during the Iranian "Green Movement," which arose after the 2009 Iranian presidential election — in which protesters demanded the removal of Mahmoud Ahmadinejad from office. Many believed the election had been rigged.
Bahram's camera gear was confiscated, he was arrested — and he knew that to pursue his profession, he would have to do so in another country.
What also has been difficult for his family is Trump's travel ban, which means their families can no longer visit the U.S.
Prior to Trump being elected, family were able to visit here. Now, "They don't give visas to Iranians," Bahram said. "It's very stressful" and his wife — who is a marriage and family therapist — has experienced depression and homesickness.
Also, Bahram and his wife can't go home, he said, because they would not be able to come back.
Asked about President Trump's actions in the past week, Bahram said, "He has a very unique character. He is unpredictable. He's one of the most unpredictable politicians I've ever seen. It's hard to say why he did it [ordered the military strike that killed Soleimani] or if there was any plan behind it."
Sue Loughlin can be reached at 812-231-4235 or at sue.loughlin@tribstar.com Follow Sue on Twitter @TribStarSue.