Just as folks watched the Memorial Stadium game clock wind down to eventual defeat at Indiana State University's home football opener, ISU faithful similarly watched the clock before the game, wondering how strict the recently announced changes to tailgating would be enforced.
Rolled out Thursday at a joint press conference between Indiana State President Deborah J. Curtis and Terre Haute Mayor Duke Bennett, changes included an intentional effort to welcome fans inside the stadium once the game begins.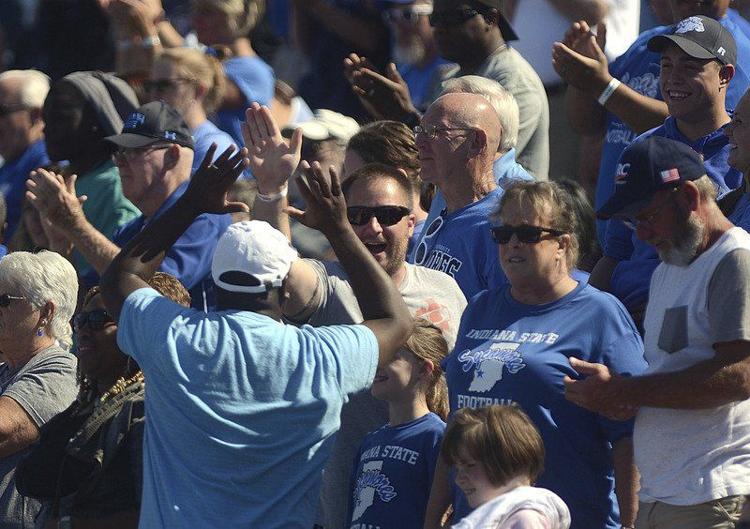 So come 1 p.m. Saturday, many long-time tailgaters waited for the tailgating area to be "closed" and offered an open lament of the policy change.
Former ISU baseball player Tim Barrett said the change is well-intentioned — as it was borne of an effort to curb violence at the university's annual homecoming — but said it feels like a punishment to those that have been doing things the right way for years.
"When I first heard these changes were being discussed over the winter I thought, 'Wait a minute, you're going to punish me for something that happened on the other side of stadium?' For us, as alumni of Indiana State, I feel there should have been better decisions made on how that side of the field is policed," Barrett said.
And if the university wants to keep pushing for limits on its most ardent supporters, Barrett said, it wouldn't take much effort to pack up and drive the three hours back to Aurora, Indiana.
"Have there been issues in other places? Yeah. Do we get a little loud sometimes? We're not perfect, we're just like having a good time," Barrett said.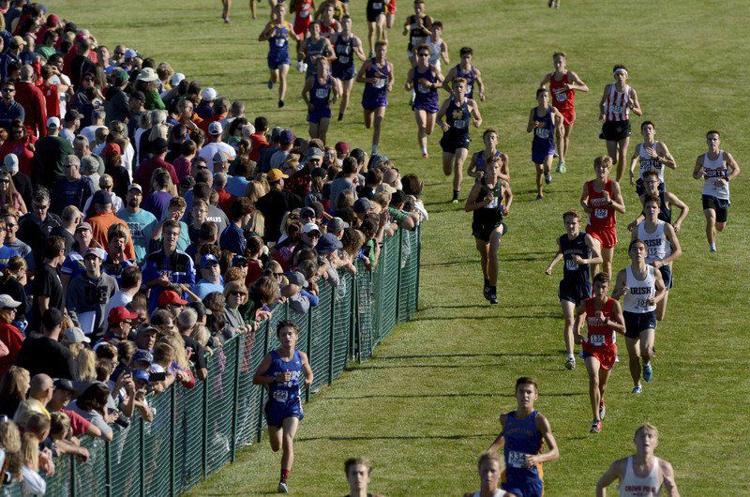 "But the bottom line is this, we're here to support Indiana State University and this is one of the ways we show it. Don't restrict that, don't take that away from us. We're not a big school and it's always going to be a battle to get fan support to games. ... It's times like the Youngstown State game in the snow a few years ago that the university should look at who is there supporting them, and support them back."
And while President Curtis touted fellow Missouri Valley Conference institutions' similar tailgating policies at Thursday's press conference, former ISU basketball player and long-time tailgater Brad Miley said he feels the university is getting ahead of itself.
"I think they've kind of jumped their gun a little bit," Miley said. "I think they're really going to mess something up if they keep making changes like this.
"Twenty, 30 years ago no one was tailgating here and hardly anyone else was inside. Continued change could very well see that happen again."
The rub for supporters like Miley and Barrett is the "strongly encouraged" attendance to the game and the closing of the tailgating area during the first half.
The pair echoed one another in saying it's been their experience that the men in their parties often go inside the stadium before kick-off while their wives, daughters and others choose to stay outside.
"If they take a hard line and really start pushing people inside, I think they'll really mess something up and start losing people," Miley said.
Chief Joe Newport, director of public safety at ISU, said it's no ones intention to force people into the stadium, but that it's in the interest of the university to see the football team well supported on game day.
"All we're doing is encouraging people to go to the game," Newport said. "We wouldn't tell everyone that it's mandatory, but we also want to see that this football team is supported. And this is the best way to begin the process of having more people in the stands as opposed to out here."
Newport said this year's home schedule favors the university and his public safety team in that they each have three opportunities to iron out any issues before homecoming on Oct. 12.
"This is a learning process and we're all trying to get used to it," Newport said. "We've already got a meeting scheduled for Tuesday at the university so we can get our departments all together and figure out here we can do it a little better and little more accommodating by sharing information." 
Reporter Alex Modesitt can be reached at 812-231-4232 or at alex.modesitt@tribstar.com. Follow him on Twitter @TribStarAlex.