Years in the making, Sullivan leaders broke ground Thursday on the city's continued fight against blight and falling assessed value.
Mayor Clint Lamb, Sullivan City Redevelopment, and Divine Construction LLC, turned dirt on the first home the group plans to build as part of the Sullivan Neighborhood Revitalization Initiative.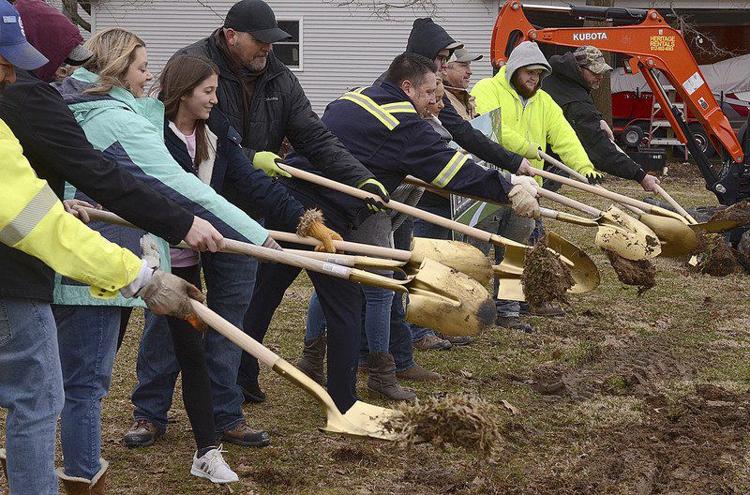 The initiative aims to revitalize properties previously demolished under the city's "They Gotta Go," blight elimination program.
With some 80-some lots sitting empty and off the tax rolls, Lamb said leaders had to find a creative way to spur new construction and get those properties back on the tax rolls.
And with the city having no interest in being a landlord, Lamb said Redevelopment sought a construction company that would agree to build a home in exchange for the lot. Divine Construction was the only company that bid for project.
Lamb said the groundbreaking at 409 W. Donaldson St. is not only special because it's the first in what he hopes is many more homes, but was the first home demolished more than seven years ago when they city first started tackling blight.
"Back in 2013 we started this journey and we knew, parcel by parcel, we had to revitalize our hometown," Lamb said. "It's easy to get lost in the grand scheme of things, but we just step-by-step ridded Sullivan of more than 80 eyesores, 80 spots of cancer.
"... And nothing is greater than the full revitalization. Not just ridding the spots of cancer, but seeing life again."
Lamb said the construction of the homes cost the city nothing. He said the project was bid as required, offering the lot in exchange for the construction of the new home, and the Divine Construction was the only respondent.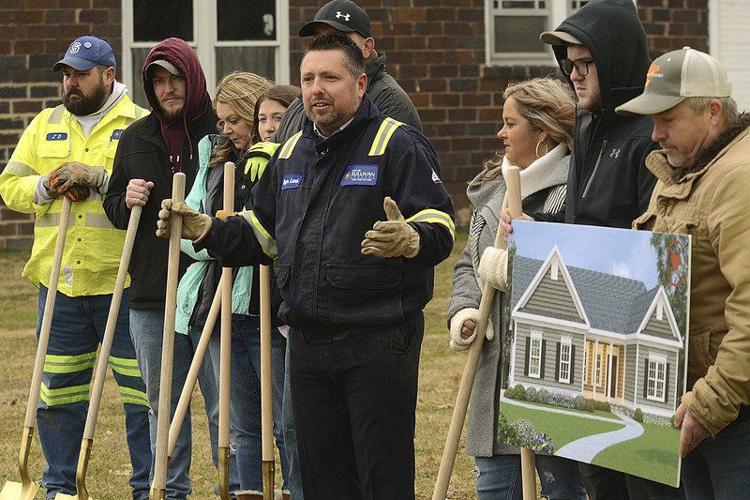 Divine Construction will recoup its costs when it sells the home.
Lamb said building new homes and revitalizing neighborhoods will help raise the city's assessed value and return properties to the tax base, each essential to providing municipal services.
"We knew the only way we could continue to fund public services — our police, fire and continue to provide parks and all the services the folks of this city expect — was to increase our assessed value," Lamb said.
Lamb said attracting new residents to Sullivan and retaining those there are two of the biggest challenges he hopes the revitalization effort helps solve.
"And so while a lot of people might think, 'This is just one house,' this is really a part of much bigger picture in increasing assessed values and giving people hope," Lamb said.
Reporter Alex Modesitt can be reached at 812-231-4232 or at alex.modesitt@tribstar.com. Follow him on Twitter @TribStarAlex.