A complaint of an unwanted guest a residence led to a multi-agency bust and seizure of nearly a half-pound of methamphetamine today in Sullivan County.
Sullivan County dispatch about 12:45 p.m. today received a report of an unwanted guest a residence on North State Street in Sullivan, according to a news release from Sheriff Clark Cottom.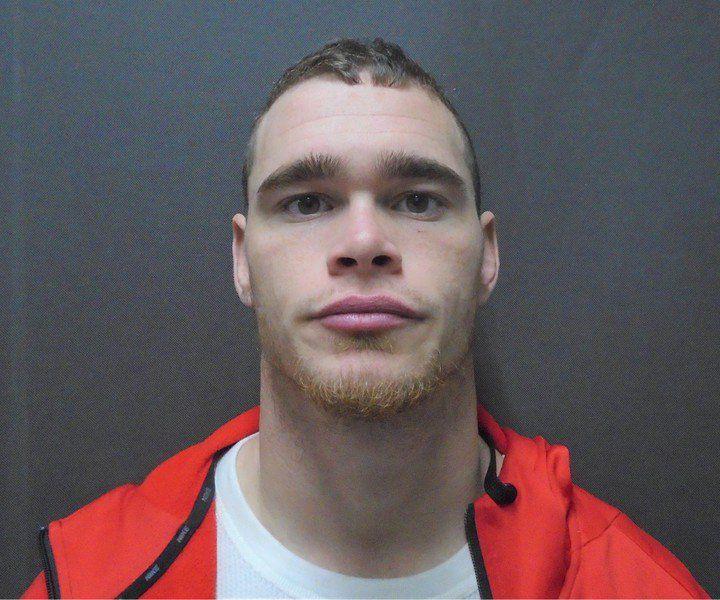 A city patrolman, county sheriff's lieutenant and an Indiana conservation officer all responded. When they arrived, the homeowner said Logan Berg, 24, of Sullivan, had already left.
As the homeowner asked that Berg not be allowed to return, officers proceeded to Berg's address on North Main to serve a no trespass order.
Officers were met by Berg at the front door, the sheriff said. Officers told him he was no longer allowed at the State Street residence. During the conversation officers noticed a strong odor of marijuana coming from Berg's residence. Officers also learned that a female resident, Deana Goble, 24, was inside.
Police said both Berg and Goble signed a consent to search form. As police began a search, Berg  darted out the back door, the sheriff said.
Berg was located a short-time later hiding in a shed a few blocks away. He was taken into custody, and a search warrant was then secured for his residence.
After obtaining the warrant, police discovered 315 grams of methamphetamine, 56 grams of marijuana, 58 grams of synthetic cannabis and numerous prescription pills. In addition, $19,650 in cash was found inside the home, Cottom said. Police also recovered four handguns.
Berg was booked on charges including dealing methamphetamine, dealing Schedule I synthetic cannabis, dealing a controlled substance, dealing marijuana, possession of methamphetamine, possession of Schedule 1 synthetic cannabis, possession of paraphernalia. Bond is $190,000, 10% allowed.
Goble was charged with possession of methamphetamine,  possession of a synthetic cannabis, dealing in methamphetamine, dealing in marijuana, dealing in a controlled substance, possession of a Schedule 1 controlled substance and possession of paraphernalia. Bond is $90,000, cash only.
Officers from the Indiana Department of Natural Resources, the Vigo County Drug Task Force and the U.S. Drug Enforcement Administration assisted.