A rural Spencer small business owner and emergency medical technician has filed on the Democrat ballot for the District 46 seat in the Indiana House of Representatives.
E. Thomasina Marsili is owner of The Broom Tree LLC, a company she formed in 2012, working as a certified life coach/public speaker. Marsili also works as EMT for Star Ambulance Services and is studying to become a registered nurse.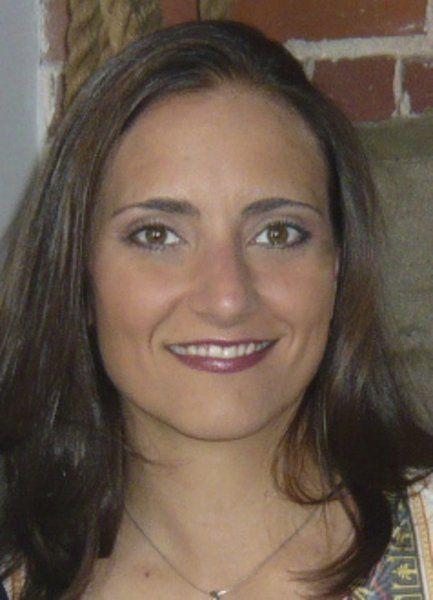 Marsili, 42, said a diminishing voice among Hoosier workers sparked her decision to run for the office.
"Right-to-Work must go," she said, noting Indiana previously reversed the union-related legislation. Indiana first enacted the right-to-work law in 1957, then repealed it in 1965. However, in 2012, Indiana became the 23rd state to pass the right-to-work legislation, which allows workers to opt out of joining unions and paying union dues. The law also prohibits unions from mandating that nonmembers pay fees to unions for representing them in salary contracts or in legislative issues.
The law, Marsili said, "allows corporations to walk into a work place and say everyone is fired. That is what Carrier [in Indianapolis] did without repercussion," she said.
"Unions are the strongest things we have and unions support people with more than just jobs, but gives them a family. They are the pulse inside a community," Marsili said. Unions can offer people work through training, something Marsili said, "could be a cure to the opioid epidemic" by providing work.
Instead of providing broad tax cuts or abatements, Marsili said all business incentives should be based on a regulated scale related to jobs and salaries.
In other issues, Marsili said she "supports public education instead of vouchers."
Additionally, Marsili said she would work to transform Indiana's Medicaid health insurance program – HIP 2.0 –opening it to all Hoosiers.
"My action plan is to turn HIP 2.0 into a single payer program, allowing health insurance for all Hoosiers," she said.
Marsili said she did not finish high school at Marian Heights Academy in Ferdinand, as she had to work to help her ailing mother in a single-parent family. She obtained her GED in 1996, two years after she would have graduated from high school. She then went on to earn her bachelor's degree to fulfill a promise to her mother, she said.
Marsili graduated in 2016 from Marian University in Indianapolis with a bachelor's degree in psychology. Prior to transferring to Marian University, she attended St. Mary-of-the-Woods College from 2014 to 2015.
While her address is Spencer, she lives closer to Cataract, where she said she is also working to become a volunteer firefighter. On Twitter, she can be found at E Thomasina Marsili (@change4indiana).
Incumbent Rep. Bob Heaton, R-Terre Haute, has filed for re-election to the District 46 seat. Heaton, as of Wednesday, is the only GOP candidate to file for the seat.
Reporter Howard Greninger can be reached 812-231-4204 or howard.greninger@tribstar.com. Follow on Twitter@TribStarHoward.