After more than 30 years of service in the United States Air Force, one of Indiana State University's most accomplished Air Force ROTC graduates has hung up his fatigues for the last time.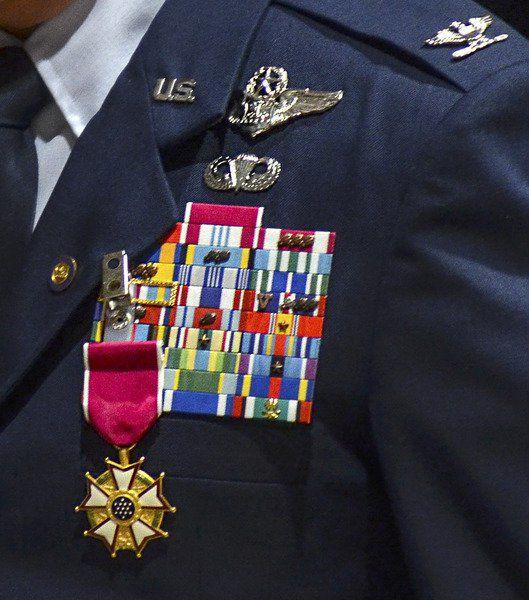 Col. David W. Knight retired following a ceremony at ISU's Hulman Memorial Student Union on Friday after a career he says he loved every minute of.
"I enjoyed every minute of every day. I got to do the work I wanted to do and, don't get me wrong, it's blue-collar work, show up early, stay late kind of work," Knight said. "But it's awesome work. At the end of the day I always hit the sack thinking, 'Man, what a great day. Let's do it again tomorrow."
Knight, a 1982 graduate of Terre Haute South Vigo High School, delayed his ISU education two years after high school for a brief stint in the U.S. Army. He returned home after his enlistment and started working various places while attending university.
"I worked at Columbia House, Gibault School for Boys, I worked a lot of different places to get a feel for what it was like to actually work," Knight said. "But that discipline and regimentation I'd found in the Army while working with young, healthy, motivated people ... that wasn't my experience when I working at Columbia House or some of the other places I worked."
And if the lack of teamwork and camaraderie weren't enough to make Knight consider rejoining the armed forces, he pointed to a conversation he had with a coworker that made him consider what he wanted for his future.
"We were talking in the break room one day and a guy I worked with said, 'I've been doing this for 16 years,'" Knight recalled. "I looked at him and said, 'You've been working at Columbia House for 16 years?' He said, 'No, I've been in the bursting room for 16 years.' I said, 'You've been in this bursting room for 16 years?'
"'No,' the coworker said. 'That machine was new when I started and I've been on that machine.' Man, I thought there was no way that could ever be me. I had moved every two or three years growing up, living in Italy, Turkey and all around the world. Even in management I don't think I would have ever been happy staying in place."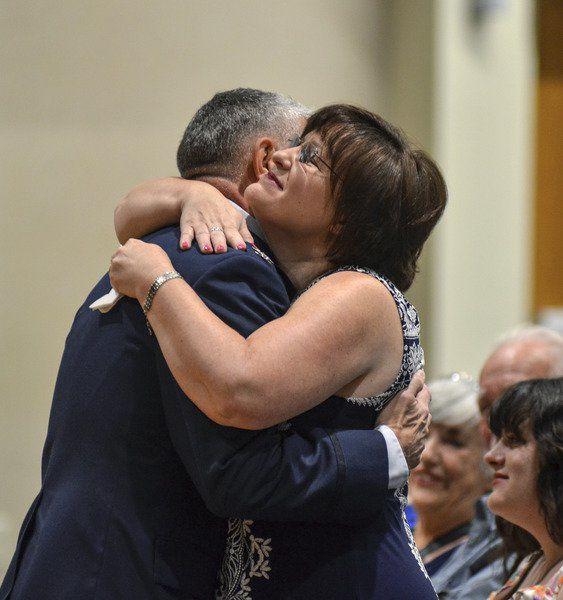 If moving around is what Knight wanted, he got it early in his career.
After receiving his commission and graduating from ISU with a Bachelor of Science degree in Management in 1989, Knight headed off to California for navigator training. Right after graduating navigator training, Knight left the states for the United Arab Emirates to report to his first command in support of Operation Desert Storm.
"As a 2nd Lt. with zero [flight] hours, it felt like the entire Air Force was there," Knight said. "I don't know if you all remember what that looked like on TV with the anti-aircraft stuff flying up over Baghdad with everything we had in the Air Force bombing the crap out of Iraq.
"It was pretty awesome to go right from training to doing what you trained for. It was very cool."
After several promotions and a host of staff and command positions around the Air Force, Knight ended his tour as Deputy Commander of the Air Force's ROTC program.
Knight said the post was a unique challenge in that applying standards across 140-plus geographically isolated cadres can be difficult, but added he was proud to have had a hand in training the next generation of leaders for the service he dedicated his life to.
"The quality of cadets graduating from cadres across the nation is phenomenal, just phenomenal," Knight said. "The Air Force is in good hands moving forward."
And like those cadets, Knight said it was his fellow Airmen across his career that he'll miss the most and one of the singularly most crucial factors in having an enjoyable career.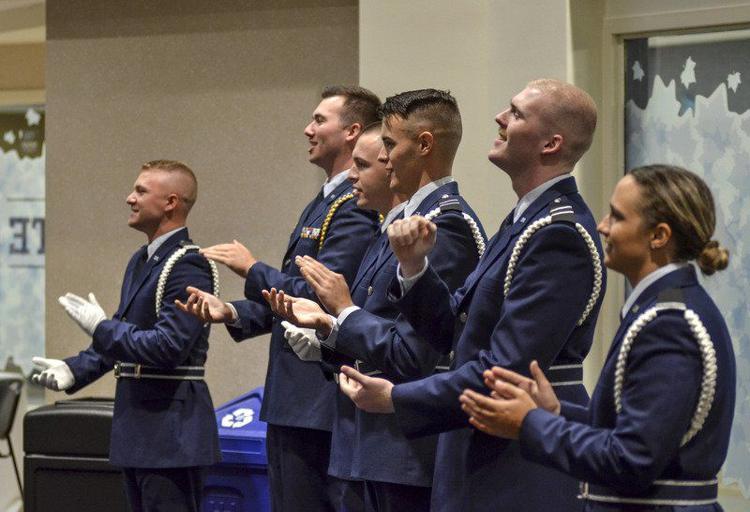 "You can, without hesitation, ask anybody in the military [what they'll miss most] and they'll say it's never the places," Knight said. "Hawaii can suck if you're there with the wrong group of people. But take somewhere like Fort Leavenworth, Kansas, or anywhere you've ever hear is awful, and under the right leadership any unit can be the best unit you've ever been apart of."
Knight doesn't have any plans moving into retirement, but said he's looking forward to getting resettled in Terre Haute and watching what the area does to grow and realize its potential.
Reporter Alex Modesitt can be reached at 812-231-4232 or at alex.modesitt@tribstar.com. Follow him on Twitter @TribStarAlex.