While Martin Luther King Jr. Day was designated as a federal holiday in 1986, this year marks the 25th year since Congress made it the only federal holiday also observed as a national day of service.
And for more than a decade, students at Indiana State University have been volunteering on that day to improve Terre Haute.
Indiana State University student Karen Harter, a sophomore from Elkhart, worked along side Carol Schumacher, a junior from Teutopois, Illinois, and Allison Palmer, a sophomore from Greenwood, to separate hangers used to display clothes at Wabash Valley Goodwill Industry's 2702 S. Third St. location.
"We are part of Alpha Pi Omega which is a service sorority. We try to go everywhere to help out," Harter said. "We are filling hanging racks which then go to different clothing stations. There are straight hangers, dress hangers and two piece ones," she said as the students completed separating and hanging a fourth crate of hangers.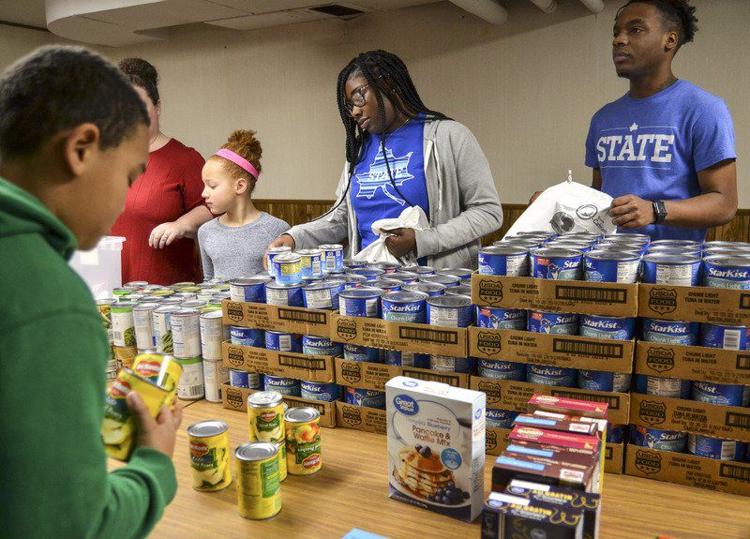 They were among 22 students helping at that Goodwill location.
Meredith Osburn, retail operations director at Goodwill, said the volunteer workers help "boost our current employees on pushing product out onto the floor, which generates revenue for our mission, which is to employ people with barriers and other work place disadvantages," Osburn said.
"They are doing jobs from hanging clothes, pushing products out to the floor, de-hanging clothes, everything that one of our employees would do all day long, they are working side by side with them," Osburn said.
The students volunteered through ISU's Center for Community Engagement in five different locations, including libraries, healthcare facility, and at a food kitchen.
"I would rather do this than lay in bed," said Kamerron Hall, a sophomore from Indianapolis. "It is a free day," from class, "so it is a way to help out and give back. This is my first time ever doing something like this, so it is getting out of my comfort zone and doing something different," Hall said.
Payton Jarrett, a sophomore from Indianapolis, said she "wanted to give back to the community that I decided to join when I came to Indiana State. It is a great way to get involved in Terre Haute," she said.
The two were among six students filling 50 take home bags for a family of four, filled with canned vegetables, canned meat, noodles and beans.
"We are giving these out because it is the end of the month, when people have more challenges," said Linnea Friesen, director of the church's soup kitchen.
"We try to do this the last Friday of the month and do this once a quarter. We can serve in an atmosphere where we are free to give these out, so whoever comes gets one. That way people who are kinda of on the edge, who don't qualify for other programs can come here. They don't have to be part of a sign-in or program to get this," Friesen said.
Nearly 100 ISU students took part in the service day honoring Rev. Dr. Martin Luther King, said Lucy Utterback, a graduate assistant at the Center for Community Engagement.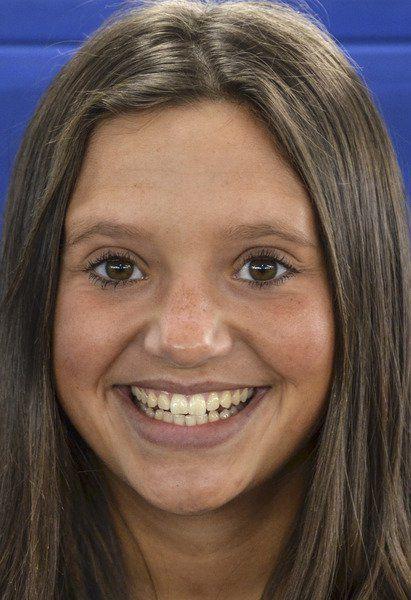 "Even though ISU is closed [for classes] we are able to send some students, faculty and staff to help in the community," Utterback said. "It is a good opportunity for our students to get familiar with the community through service and volunteering to give back. "
Reporter Howard Greninger can be reached 812-231-4204 or howard.greninger@tribstar.com. Follow on Twitter@TribStarHoward.